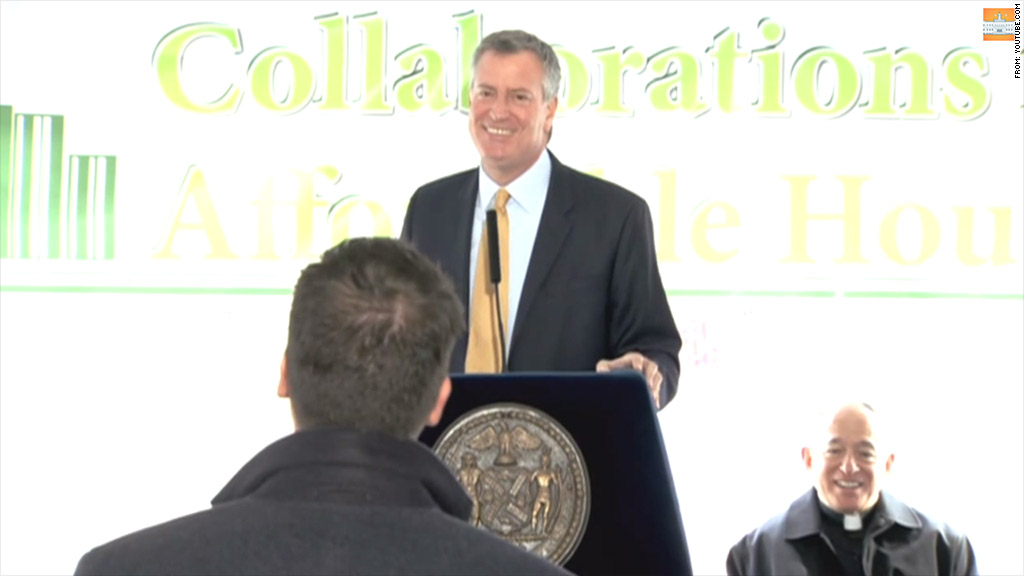 Well, that's one way to try to get an interview.
A correspondent for Fox News' "The O'Reilly Factor" ambushed New York City Mayor Bill de Blasio during a press conference in the Bronx on Thursday.
Jesse Watters, known for his segment "Watters World," was escorted out by security after confronting the mayor over why his office hadn't returned calls for an interview on the show.
This is a recurring schtick of Watters who is known for "gotcha TV" interviews.
At Thursday's press conference, Watters stood up during the Q&A portion and said to the mayor, "Bill O'Reilly has a question for you."
This led the mayor to ask if he was an "emissary" of O'Reilly. The correspondent responded by asking the mayor if he knew of his segment and when de Blasio didn't answer the question Watters said, "I'm Watters. This is my world right here."
This then lead to a tense and somewhat strange back and forth between the mayor and Watters:
Watters: "We've been trying to book you on the show for weeks and your staff hasn't been very respectful towards us."
de Blasio: "I'm sure they're very respectful."
Watters: "Actually not."
de Blasio: "I'm sure they are."
Watters: "We're just trying to get to know you better. What's the problem?"
The lengthy exchange came to an end when a member of the mayor's security detail escorted Watters out.
Not long after, a member of the mayor's press office took to Twitter with emails that showed the mayor's office had actually responded to Fox News' request on December 9th by saying, "the Mayor is unavailable for an interview."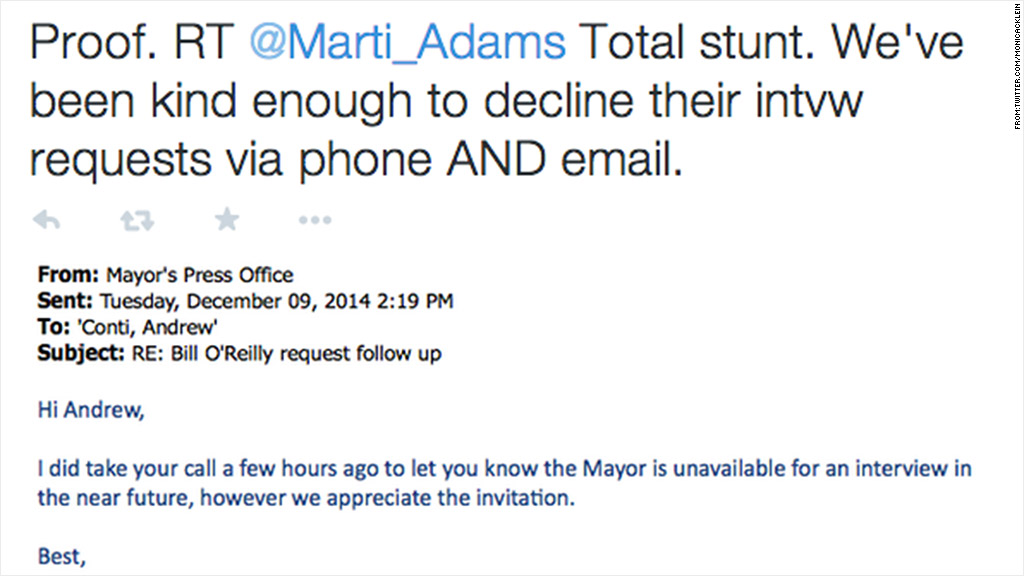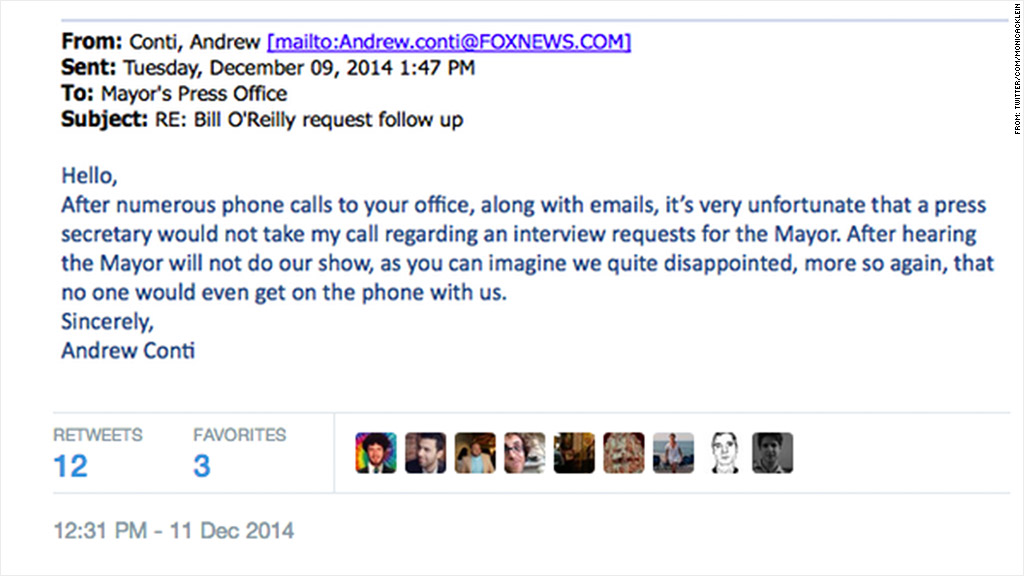 You can watch the entire exchange here starting at the 1:02:39 mark.
A spokesperson from Fox News did not return an email for comment.