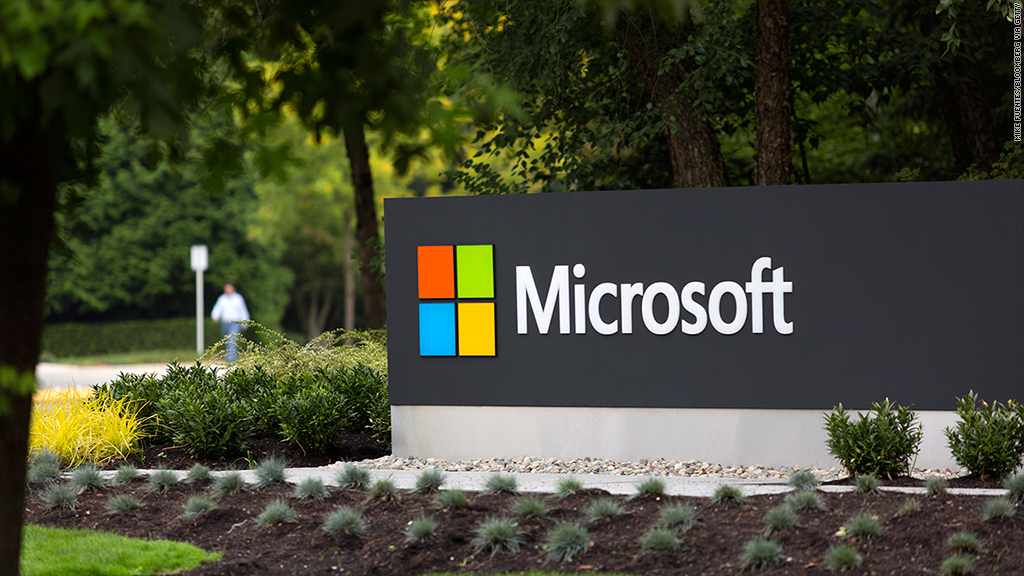 Microsoft is preparing to fight a U.S. government search warrant that seeks its customer emails stored abroad.
Microsoft's chief counsel Brad Smith and other tech attorneys will explain why the company should not have to comply with a warrant for data hosted at a facility in Dublin, Ireland, in a panel moderated by ABC's Charlie Gibson in New York next Monday.
Microsoft (MSFT) has already argued in a June court filing that prosecutors had no right to execute the warrant because it is outside the country's jurisdiction.
The identity of the customers that the government is after isn't clear, though the case relates to alleged drug trafficking and money laundering.
Allowing the warrant to move forward, Microsoft argued, "would violate international law and treaties, and reduce the privacy protection of everyone on the planet."
Verizon (VZ) has also weighed in, submitting a brief in support of Microsoft's argument. The case raises questions about what role jurisdiction and physical borders play when it comes to digital information. The result of the lawsuit could have far-reaching implications for how tech companies deal with law enforcement.
Related: Microsoft begins accepting Bitcoin
Tech companies store customer information at data centers all around the world. Microsoft says its email users' information "resides on a specific server in the Dublin datacenter" and "does not exist in any form inside the United States."
Prosecutors contend that the distinction isn't meaningful because electronic data is "readily available" for access by Microsoft employees in the United States.
"Imposing the limitations urged by Microsoft would lead to absurd results and severely undercut criminal investigations conducted by U.S. law enforcement," Manhattan U.S. Attorney Preet Bharara wrote in a court filing.
Big tech companies receive thousands of requests for customer data each year from intelligence and traditional law enforcement agencies. Those requests have been under scrutiny in recent months following leaks from former NSA contractor Edward Snowden who revealed vast data grabs encompassing millions of people in the U.S. and foreign countries with no suspected links to terrorism.
"Over the course of the past year, Microsoft and other U.S. technology companies have faced growing mistrust and concern about their ability to protect the privacy of personal information located outside the United States," Microsoft said in its June filing.
Related: Microsoft takes giant loss on Nook
This case is different, however, as it relates to a narrow criminal investigation in which a judge has already approved a warrant.
Companies like Microsoft, Facebook (FB) and Google (GOOG) regularly publish "transparency reports" detailing the amount and nature of data requests they receive from the government, though they can't provide information on individual cases.
Microsoft says it doesn't consider these requests unless law enforcement officials have valid subpoenas, warrants or court orders.