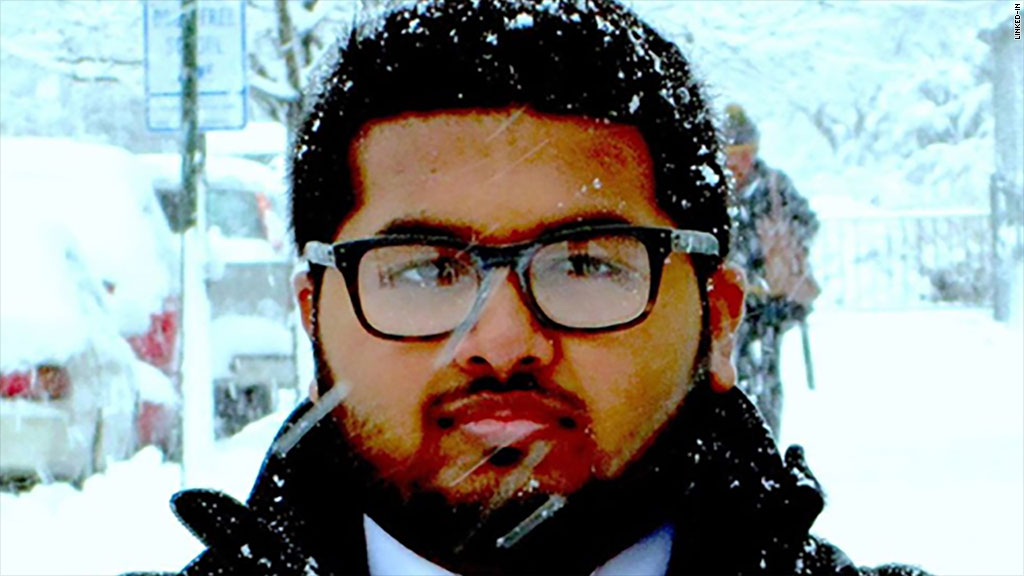 New York Magazine issued an apology to its readers Tuesday morning, acknowledging the editors were "duped" by the teen stock trader rumored to have made $72 million.
"Our fact-checking process was obviously inadequate; we take full responsibility and we should have known better. New York apologizes to our readers," the note read.
The note was added to the profile of 17-year-old Mohammed Islam, featured as part of the magazine's "Reasons to love New York" issue.
It was the second editor's note in 24 hours. The first came late Monday night after the New York Observer ran an interview with Islam in which he admitted to making the story up.
Related: Story of the $72 million teen trader unravels
The initial story of Islam made immediate waves. The New York Post featured it on its front page on Sunday and it was shared widely on Facebook.
Commentators quickly questioned whether Islam could have truly made $72 million.
The writer of the story, Jessica Pressler, told CNNMoney that Islam's net worth had been fact-checked, and the story said that Islam had confirmed his net worth to be in the "high eight figures." Pressler told CNNMoney that the teen appeared to have "an obscene amount of money in his account."
The Washington Post reported the flaws in that fact-checking process. It cited an anonymous "source close to the Islam family" who said that the 17-year-old "created some bullsh*t thing on the computer with blacked out numbers. He said she could look at it for 10 seconds, and pulled it away."
Pressler, who is heading to Bloomberg News in the new year to cover the "culture of wealth and money," told CNNMoney that her piece was "skeptical enough."
Bloomberg declined to comment on the matter.
Pressler faulted the original headline: "A Stuyvesant senior made $72 million trading stocks on his lunch break." She told CNNMoney she didn't write it and said it was "glib."
Islam took issue with New York Magazine in an interview with CNBC. "The way we were portrayed is not who we are," he said.
New York Magazine originally defended the piece. It noted that the "story itself does not specify an amount."
The revised headline, which says that Islam "made millions picking stocks," is still inaccurate.
The story was still featured prominently on New York Magazine's website late Monday, hours after the Observer interview was published. A spokeswoman for New York Magazine did not say whether the story will be retracted completely.