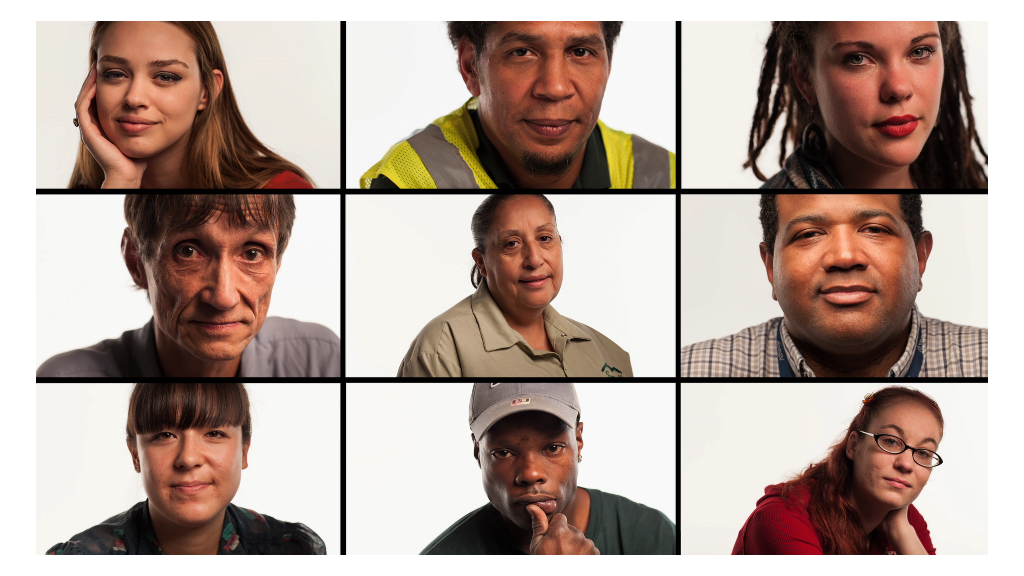 Johann Kulsic arrived in this city with an optimistic feeling that he'd finally begun his ascendancy to the middle class. He'd been accepted into the University on Vermont with a partial scholarship, and he looked forward to leaving behind the poverty of his upbringing in Rhode Island and making something of himself, perhaps studying computer science.
But as the freezing cold of a Vermont fall turned into winter, it slowly dawned on Kulsic that he might need to make a detour. He'd taken out a loan of $16,000 to cover the remainder of his expenses, and couldn't earn enough to make the requisite payments on it -- so he dropped out of college and started working at a local grocery store for $8.75 an hour, pennies above the state's minimum wage.
After six months, he received a raise, to $8.85 an hour, and in January he'll get another, when the state's minimum wage climbs to $9.15 -- but those kinds of raises don't do much good.
Related: Trying to make ends meet on $9 an hour
Kulsic only gets 33 to 35 hours of work each week, and struggles to pay for heat, food, and transportation. He typically rides a bike the three miles to work, but his bike broke, so these days, he walks or takes the bus. He's asked for more hours -- or more consistent hours, at least -- but his employer, whose name he asked me not to use, doesn't want to give any worker more than 35 hours because then they'll be classified as full-time, he said.
"A minimum-wage job is a bit of a hellhole in terms of employee treatment and not making a living wage," says Kulsic, 19. "I come from a low-income family, and I thought I could pull myself up by my bootstraps. I used to believe in class mobility, but it's a myth."
When he moved to Vermont for school, Kulsic landed in one of the most progressive states in the country in terms of employee wage-and-hour laws. Vermont's current minimum wage, at $8.73 an hour, is one of the highest in the country, nearly $1.50 above the federal minimum wage. It will rise to $9.60 in 2016, $10 in 2017, and $10.50 in 2018. The state approved these increases this summer, well before voters in states across the country, including Arkansas and South Dakota, passed minimum-wage increases at the ballot box.
Vermont was also the first state in the country to pass a "Right to Request" law, which allows any worker to ask for scheduling changes for any reason without fear of employer retaliation. The law requires an employer to consider such requests at least twice a year. In 2013, Vermont strengthened a law that requires men and women be paid equally for equal work. The state also allows workers to disclose their own wages and inquire about others' wages without their employers' permission.
Related: Part-time jobs put millions in poverty or close to it
Though these laws surely helped some Vermonters, interviews with Kulsic and other low-wage workers in the state indicate that minimum-wage and scheduling laws barely begin to solve the problems that poverty creates in states across the country. That's because the nature of low-wage work has changed dramatically in the last decade, as companies shift to more part-time workers who have little control over their schedules, and because the cost of living has been growing much faster than wages have.
Kulsic would love more control over his schedule, so he can take a few classes or get a second job. But he'd never heard of the "Right to Request" law, and says people at his workplace get let go if they ask for anything at work -- whether it be more hours or day shifts.
His bosses "have been known to ignore time-off requests, and usually folks are too afraid of severance to request anything," Kulsic says.
Related: America's 10 most unequal cities
A study released this summer by researchers at the University of Chicago indicates that the problems that Kulsic faces are widespread. Looking at the schedules of adults 26 to 32 in the labor market, the study found that 75% of workers in hourly jobs reported fluctuations in the number of hours they worked per week, sometimes by more than eight hours. In the food-service industry, 90% of workers said their hours fluctuated, on average, by 68%. Only one-third of hourly workers were allowed any input into their work schedule, according to the report.
"There's been a real shift in what proportion of workers are full-time versus part time," says Susan Lambert, a University of Chicago professor and one of the authors of the study. "Some workers get full or stable hours, but everyone else is fighting for more hours, scrambling for more hours."
It's the nature of the post-recession economy: Fewer workers are getting as many hours as they need. Last month, there were 7 million Americans working part-time for economic reasons -- either because they could only find part-time work, or because business was slow -- up from 4.3 million in October 2007. Often, low-wage workers need to be employed for a few months or years before their bosses give them full-time work. So workers know that quitting a low-paying, part-time job to find another will rarely yield a better situation.
Although they have a job, many workers are left unable to pay the bills, and unable to better their situation.
Related: America's uber rich are getting younger and younger
On a recent weekday, I spoke with two such workers outside a Dunkin' Donuts in a town in a rural, eastern part of Vermont. They were on a short break, sitting in a car in the bitter cold, and agreed to talk to me if I didn't use their real names, since both badly need the work. One, let's call her Jessie, is 26 and pregnant. She makes $9 an hour, $1.50 less than she made when she worked for the chain between 2008 and 2011.
Jessie was working 40 hours a week all summer, but as tourist season ended, business slowed and she now gets only 30 hours a week. She found a second job babysitting, but it's made her employer give her even fewer hours, she said, since she isn't available at all times.
"They give you a bunch of crap because you're not working with the schedule and you should be flexible to the needs of the company," she said.
She still gets calls at odd hours telling her that the schedule has changed, that she is opening on Friday rather than closing, for example. But she puts up with it, because she lives in a rural town, and "unless I want to be a professional gas station attendant, there's nothing."
Neither Jessie nor her fellow Dunkin' Donuts employee, who I'll call Leslie, had heard of Vermont's Right to Request law.
"I definitely would have made a big stink about it all summer if I had known," Jessie said about the law.
Related: Black-white wealth gap widens
Vermont was one of the first places in the country to try to get a handle on inconsistent scheduling. But more cities and states are looking into passing laws as well.
The San Francisco Board of Supervisors last week unanimously passed the Retail Workers Bill of Rights, which would require retailers to offer extra hours to current, part-time employees before hiring additional employees, and would give workers extra pay if their schedule is changed at the last minute.
And a Michigan state senator introduced a bill last month that would require employers to pay workers for extra hours when they change schedules without notice. A federal "Schedules that Work Act," introduced in Congress this summer, seeks to solve some of the same problems.
"Here's the thing: If we raise wages but don't stabilize people's schedules, what does it do for them?" says Liz Watson, senior counsel at the National Women's Law Center, which has been pushing for laws that would require more predictable schedules. "This is something that folks are really conscious of right now; this is something we are going to be hearing more and more about."
Related: 3 things Rich Perry should know about income inequality
Protections for scheduling changes in places like Vermont and San Francisco are sending employers the message, she says, that they can't continue to operate with such unpredictability in hours.
But the experience of Vermont indicates employers might not be getting the message. Even if wage and hour laws change, companies still operate on the same profit margins. And store managers are even more pressured to keep a lid on labor costs while dealing with the ups and downs of consumer demand, said Jennifer Swanberg, a professor of social work at the University of Maryland. They get data every week about sales for the previous week and how many hours they might need to staff for the upcoming week, and they need to be cautious about committing to too many hours.
"The supervisor is often the person being squeezed between what senior management wants and what they have to do day-to-day," she says.
I caught up with Vermont Gov. Peter Shumlin at a rally for striking workers from FairPoint, a telecommunications company, on the steps of the state capitol in Montpelier. Despite the state's record for passing wage increases during his tenure, he'd nearly lost the governor's race just a few weeks before. When I asked him about concerns that Vermont's worker-friendly policies weren't really helping workers, he referenced the national economy.
"Low-income Americans are even worse off than they were in the depths of the recession," he said. "The folks at the top who were doing well during the recession are doing even better now."
The increases to the minimum wage helped Vermonters, but there's a lot more that needs to be done to lower health care costs and keep wages high enough so that Vermonters can make ends meet, he said. Vermont's single-payer health care system, one of Shumlin's signature programs, will help keep some of these costs down, he said.
"We're up against an economic tide that's unusual, since this recovery is lifting the boats of those who already had their boats lifted. This is our challenge."
But increasing wages can also create a whole new set of problems, as Vermonters are realizing as they see their pay go up by a few cents or a dollar an hour. There's a "benefits cliff" that workers face, as they earn too much money to be eligible for state benefits -- but not enough to pay all their bills.
Jessica Atwood, 27, started working in June as a housekeeper at an inn in Quechee, in the eastern side of the state, near the New Hampshire border. At first, she was doing well, at $11 an hour and enough hours in the height of the summer tourist season to support herself and her 6-year-old son. But her higher earnings bumped her all but off of Vermont's state assistance programs -- she now barely receives any food stamps or heating assistance. Now that fall foliage season is over and fewer tourists are visiting Vermont, she only gets a few days of work a week. She just picked up another part-time job -- at a cheese factory -- to pay the bills.
Related: Most innovative cities in America
"I still make 'too much' to receive anything, but it's not enough," she told me, as she stood in line at a community nonprofit in White River Junction, waiting for a free turkey and Thanksgiving fixings alongside hundreds of other low-income Vermont and New Hampshire residents.
Vermont's only congressman, Peter Welch, was helping to hand out food. When I asked him about why so many working families in Vermont -- the bluest of blue states -- were still struggling, he, too, blamed national economic trends that permeate state lines.
"The minimum wage is important to raise, but it's not an economic policy," he said, as families trickled by, awaiting their turkey, wrapped in green and white. "You've got the divergence between really high corporate profits but stagnant wages, and when you have stagnant incomes with costs continuing to increase, people are going to suffer immensely."
Neither state nor federal government is equipped to close the gap between the wages families earn and the income they need: The expiration of some stimulus funding has reduced the number of people who qualify for food stamps. Meanwhile, federal funding for heating assistance programs is lower than it was last year.
"What's happening more and more is that a lot more of the people we have contacting us for help are the working poor -- and they're starting to lose benefits that they'd gotten while earning less," says Steve Geller, director of Southeast Vermont Community Action in Westminster.
Related: Income inequality hurts economic growth
Vermont's unemployment rate, at 4.4%, is one of the lowest in the nation. But when people get jobs -- even low-wage, part-time jobs -- they lose access to subsidized housing and food stamps. They get less heating assistance and have to pay more for health insurance, Geller says.
A single worker can earn up to 185% of the federal poverty level, or $1,810, and still receive food stamps in Vermont, says Faye Conte, with Hunger Free Vermont. That means a person who works 40 hours a week can earn up to $10.50 an hour and still receive benefits, making Vermont one of the more generous states for public assistance.
Still, there were 87,525 individuals receiving food stamps in September of this year, down from 100,087 in September of last year, Conte says. The unemployment rate in September of this year, 4.4%, is just one-tenth of a percentage point lower than it was a year ago. That indicates that Vermonters' job situations haven't changed much, but their incomes have increased enough so that they no longer receive benefits.
That doesn't mean they have enough money for all their expenses, she said. Hunger Free Vermont calculated that a family of four on two minimum-wage salaries can get around $1,000 in public benefits and tax credits, but they don't earn enough money to pay for all the things they need, including transportation, housing, and food.
"People are making a dollar or two more and losing their child care and housing subsidies," says James Haslam, the director of the Vermont Workers' Center, which organizes low-wage workers. "It doesn't encourage anyone to make more money under the current system."
Related: America's part-time economy
This summer, Vermont passed a law that allows working parents to earn a little bit more money before their state assistance through the "Reach Up" program -- Vermont's version of the federal Temporary Aid to Needy Families -- disappears. But other benefits have federally-mandated income limits, and workers are left with the choice of taking a wage increase, or more hours -- and losing assistance -- or turning down offers of a raise.
Shela Linton, 36, of Brattleboro, spent years as a single parent making $20,000 or less a year. Then she got a job as a field organizer with the Vermont Workers' Center, and doubled her salary.
But with that increase, she lost her monthly housing subsidy, worth around $320, her $160 worth of food stamps, and her fuel assistance. The amount of money she has to pay for health care has skyrocketed, to $530 a month from $133 a month, and her deductible is now $1,200. She sometimes wonders if she should have turned down the new job.
"I'm technically not in poverty anymore, but I'm living a life of poverty still," she says. "I almost doubled my salary, but I'm almost worse off than I was before. I have no services and I'm struggling."
This article originally appeared on The Next Economy, a joint project of The Atlantic and National Journal.