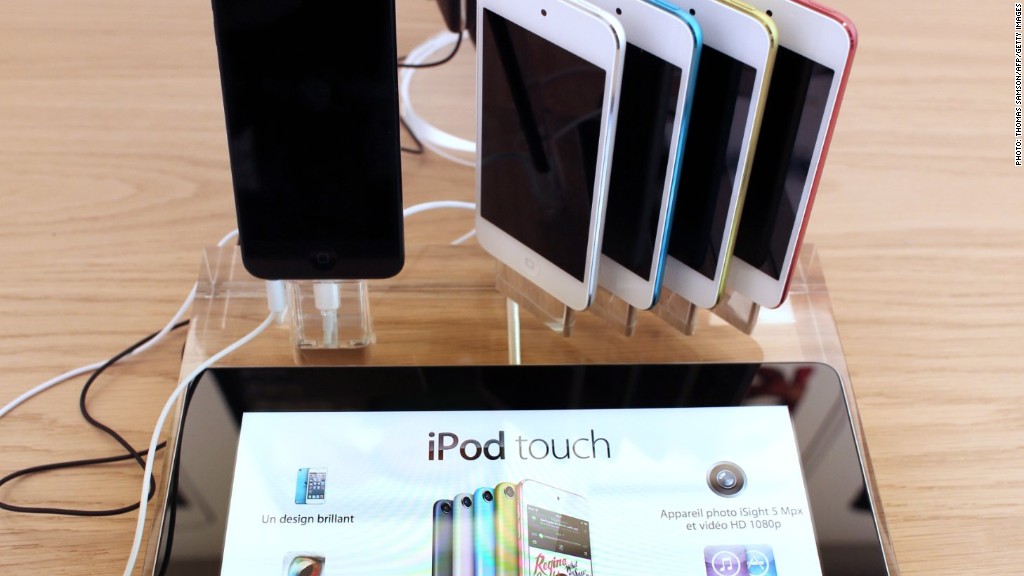 Apple won't have to pay damages in an antitrust trial involving iTunes and the iPod, a jury ruled.
The class action suit, brought in the Northern District of California, has been in court for 10 years.
"We created iPod and iTunes to give our customers the world's best way to listen to music," said an Apple (AAPL) spokeswoman. "Every time we've updated those products, and every Apple product over the years, we've done it to make the user experience better."
Related: 14 biggest tech fails of 2014
Apple was accused of anti-competitive practices.
A class of 8 million iPod owners argue that Apple abused its monopoly power in the music industry to force out competition.
In the trial, the plaintiff's attorney said that between 2007 and 2009, Apple routinely deleted music off of some customers' iPods without telling them.
When iPod customers downloaded music from iTunes rivals, Apple would force customers to reset their iPods, the attorney said. When the iPod was restored, the music they downloaded from competitors' music stores would no longer be on their iPods.
Related: CNNMoney Tech gift guide
Apple claims that the measures were taken to protect its contracts with the record labels. In videotaped testimony taken six months before he died, Apple founder Steve Jobs said the company was "very scared" of being in noncompliance with the labels' terms, which stipulated that iTunes music needed Digital Rights Management protections -- copyright encryption that was not always available on other sites.
The plaintiffs had asked for at least $350 million dollars, because they contend Apple's tactics caused consumers to pay higher prices for iPods and music.
"We thank the jury for their service and we applaud their verdict," the Apple spokeswoman said.