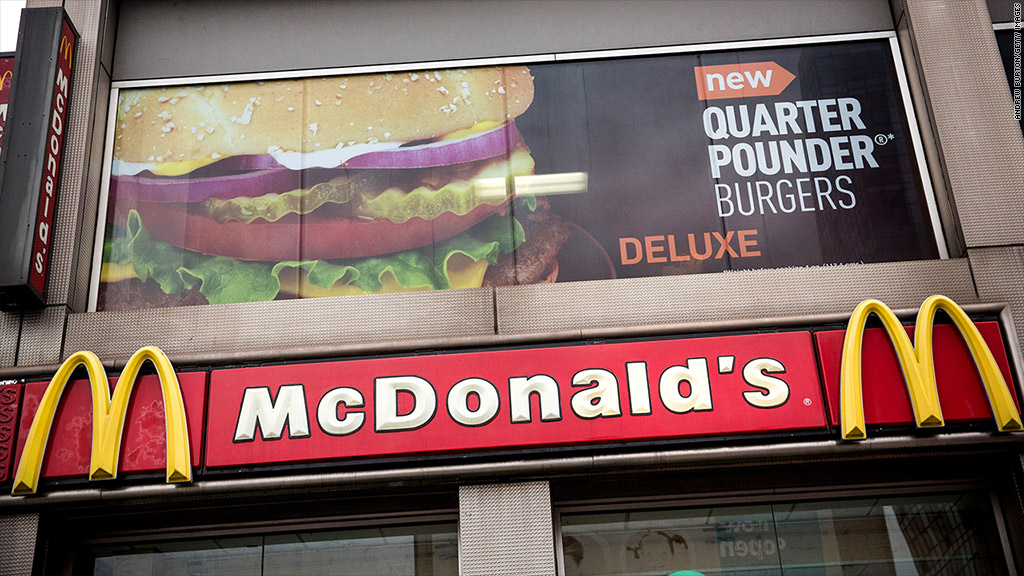 Japanese fast food fans ain't lovin' it. McDonald's restaurants in the country are running out of fries.
The company has been hit by a potato shortage due to a labor dispute at ports on the west coast of the U.S.
McDonald's has halted sales of medium and large portions of fries at its 3,000 restaurants in Japan.
Meals that normally come with medium size fries, such as the flagship Big Mac menu, are now offered with a small portion. McDonald's has knocked 50 yen off the price of the meal, which normally costs just under 700 yen ($6).
Related: Russia's crusade to banish McDonald's
Imports of potatoes have been delayed because of a dispute between the union representing port and warehouse workers in the U.S. and the Pacific Maritime Association, McDonald's said in a statement.
The previous contract expired in July, and the two sides have been unable to reach an agreement since, the association said in a statement.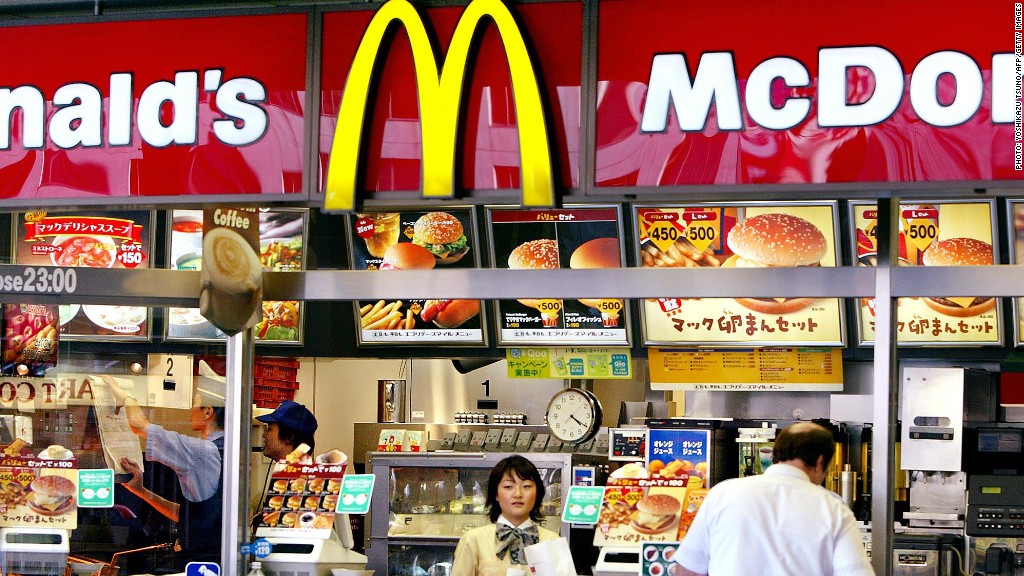 Strikes and other disruptive action by port workers means the fast food giant has been getting only around a half of its potato orders since late October.
McDonald's has taken emergency measures to fill the hole. It's flown in more than 1,000 tons of potatoes by air, and ordered 1,600 tons from ports on the east coast of the U.S.
But those supplies will not reach Japan until mid-January.
Until then, McDonald's recommends its customers supplement their meals with an extra portion of chicken nuggets -- now selling for a special price of 100 yen.