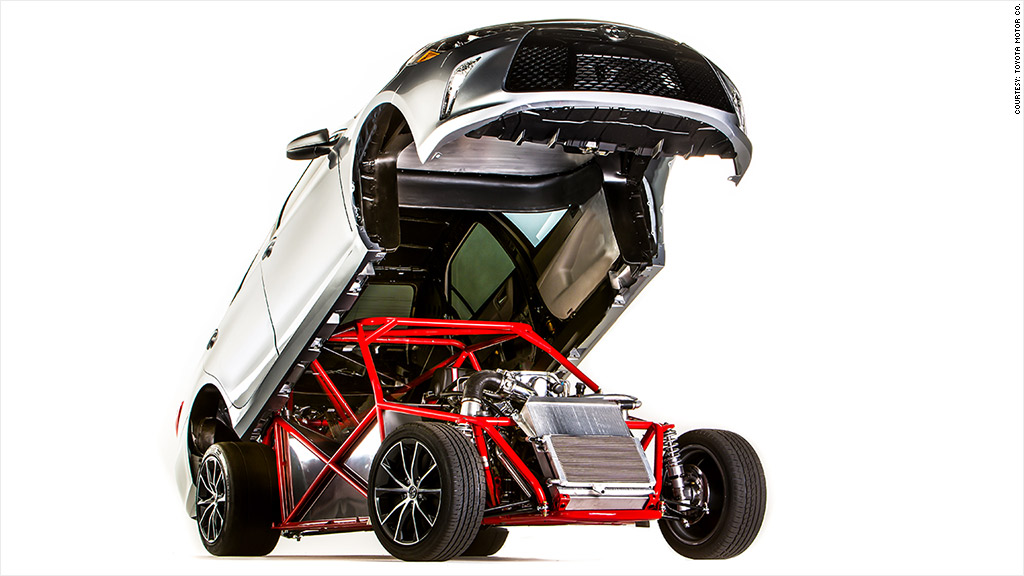 If you're looking for a car with the best value, you might want to check out Toyota.
Three Toyota (TM) cars made this year's best values list put together by Consumer Reports. It had more cars on the list than any other automaker.
Toyota's Camry Hybrid was rated the best value overall. Consumer Reports rated it a 2.01 on its scale, meaning it gives owners twice as much value as the average vehicle.
"The Camry Hybrid (Priced at about $29,000) is affordable for the impressive fuel economy, roominess, comfort and all-around functionality it delivers," Consumer Reports wrote. Automotive Editor Mark Rechtin specifically cited the "stone-cold reliability at an affordable price."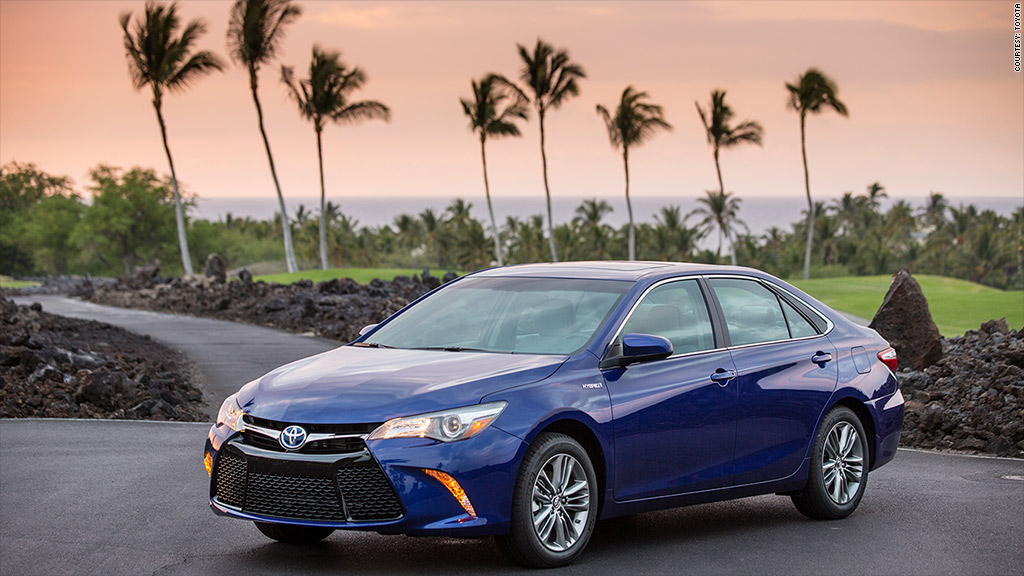 The other Toyota winners were Prius Four in the compact category and Highlander XLE (V6) among mid-sized SUVs.
At the bottom of the list were Jeep and Mercedes.
Related: Nissan gets slammed in Consumer Reports survey
Here is the best and worst in each category from Consumer Reports:
Subcompact:
Best: Hyundai Accent Sport (hatchback, MT)
Worst: Fiat 500C Pop (MT)
Compact:
Best: Toyota Prius Four
Worst: Fiat 500L Easy
Luxury Compact Cars:
Best: Buick Regal Premium I
Worst: Mercedes-Benz CLA250
Luxury Midsized/Large Cars:
Best: Lexus ES 300h
Worst: Mercedes-Benz S550 (AWD)
Large Cars:
Best: Chevrolet Impala 2LTZ (3.6)
Worst: Ford Taurus Limited (3.5, V6)
Sports Cars/Convertibles:
Best: Mazda MX-5 Miata Grand Touring
Worst: Infiniti Q60 convertible (base)
Midsized Cars:
Best: Toyota Camry Hybrid XLE
Worst: Nissan Altima 3.5 SL (V6)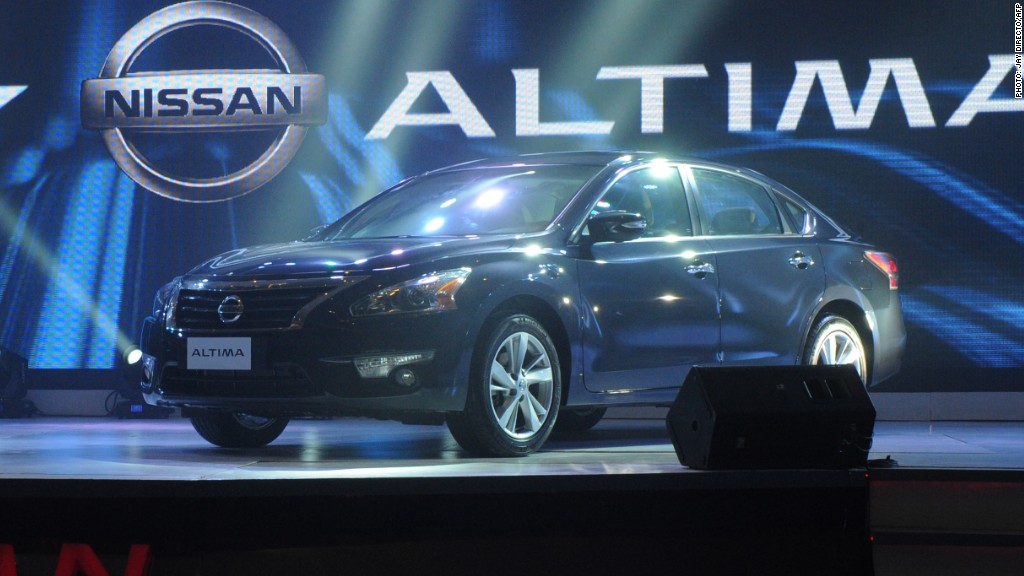 Wagons (AWD):
Best: Subaru Outback 2.5i Premium
Worst: Honda Crosstour EX-L (V6)
Small SUVs:
Best: Subaru Forester 2.5i Premium
Worst: Jeep Cherokee Latitude (4-cyl.)
Midsized SUVs:
Best: Toyota Highlander XLE (V6)
Worst: Jeep Wrangler Unlimited Sahara
Large SUVs:
Best: Chevrolet Traverse LT
Worst: GMC Yukon SLT
Luxury Compact SUVs: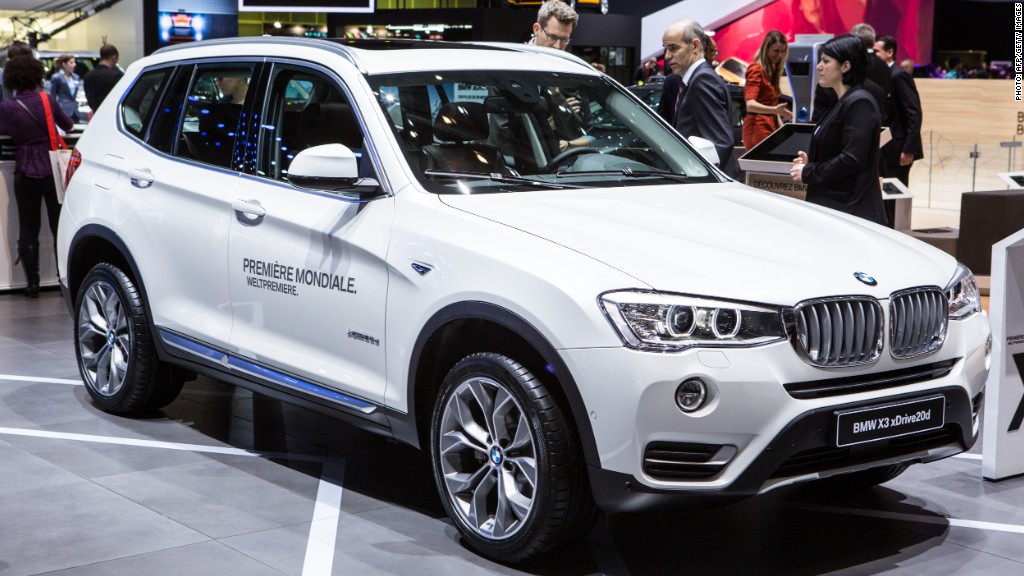 Best: BMW X3 xDrive28i (2.0T)
Worst: Cadillac SRX Luxury
Luxury Midsized/Large SUVs:
Best: Lexus RX 450h
Worst: Mercedes-Benz GL350 BlueTec
Pickup Trucks:
Best: Nissan Frontier SV (V6)
Worst: Toyota Tacoma (V6)
Minivans:
Best: Mazda5 Grand Touring
Worst: Chrysler Town & Country Touring-L