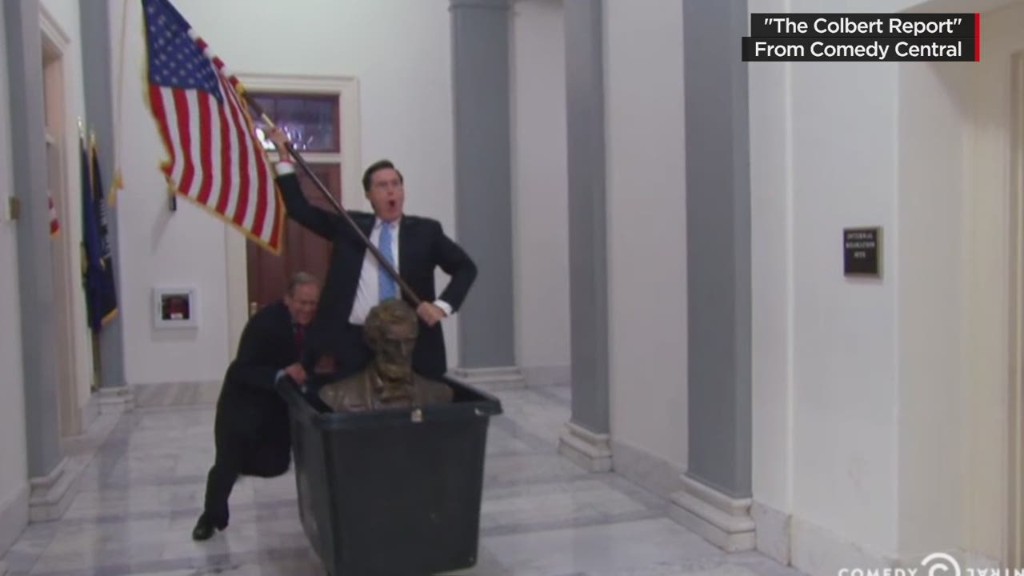 Stephen Colbert is airing his last show tonight on Comedy Central and that's good news for CBS in more ways than one.
Not only is Colbert moving to CBS to take over David Letterman's seat, but the network will also own "The Late Show with Stephen Colbert." That means CBS will own distributing rights to the telecasts, a huge leg up in a world where watching TV via online streaming is gaining popularity.
The current "Late Show" is owned by Letterman's production company: Worldwide Pants.
CBS (CBS) CEO Leslie Moonves bragged last month in a call with investors that CBS Studios will soon produce and own the late night shows with Colbert and James Corden.
"We'll have the right to license these programs in a number of ways we couldn't before," Moonves said. "As you know, late night shows are very popular and highly monetizable on digital platforms."
Indeed, the value of hosts like NBC's Jimmy Fallon have skyrocketed because of video views, which gives their shows a longer shelf life. Snippets of late night shows are stretched into the next day and more via digital shares that have a multplier effect.
Ad Age's Jeanine Poggi wrote that Fallon ushered in a new era: "One where advertisers value a show's total audience -- its viral video viewers and Twitter followers along with the TV watchers."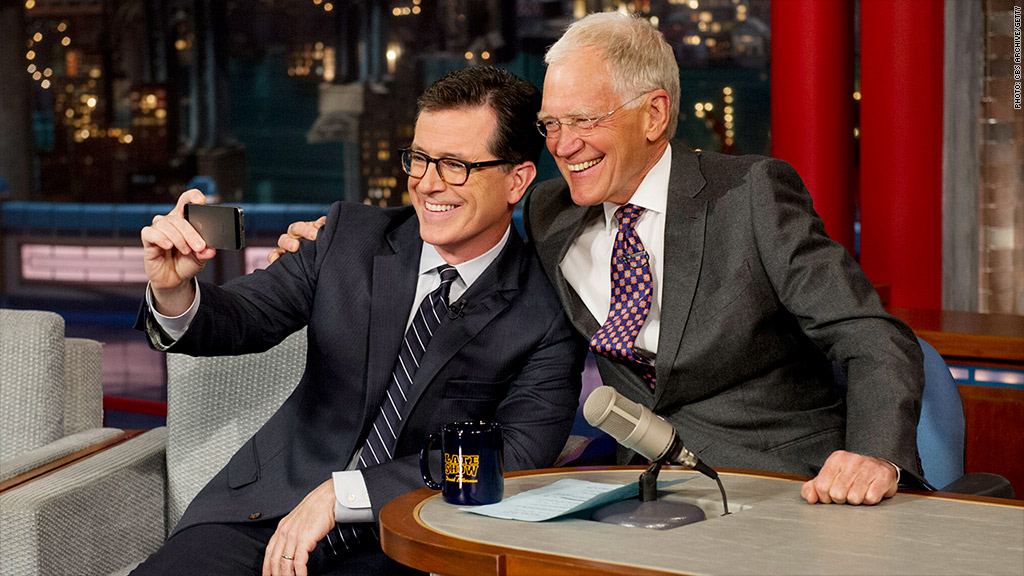 Letterman didn't really play up the viral potential of late night.
But CBS is betting that will change with the Colbert and Corden's shows, where the network will not only reach new platforms but also younger audiences who rarely watch TV on TV anymore.
CBS is a little late to this party. Rivals already own their popular shows.
"The Tonight Show with Jimmy Fallon" is owned by NBC's Universal Television and "Jimmy Kimmel Live" is owned by ABC Studios.