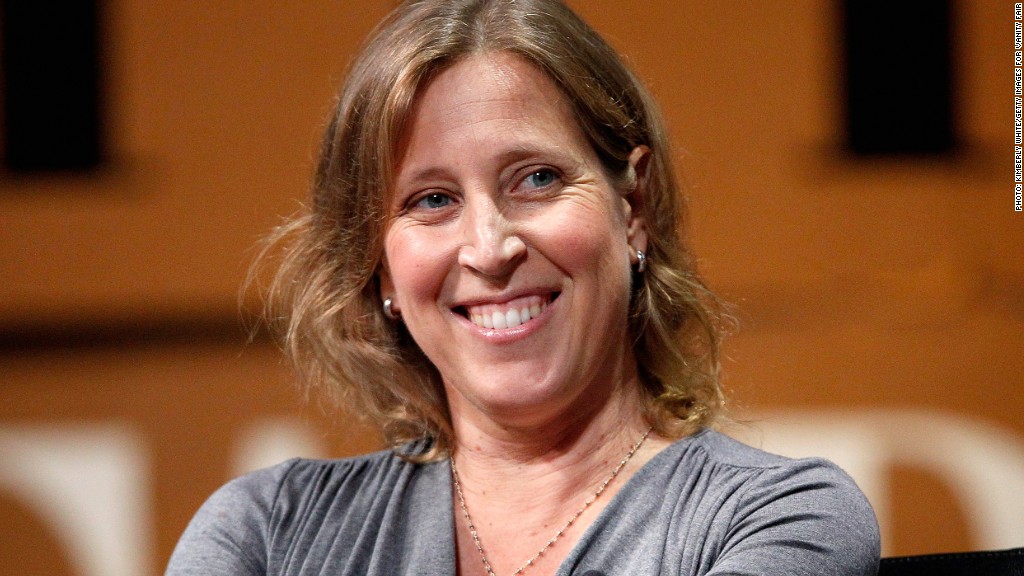 Paid maternity leave is good for moms, it's good for families, and it's good for business.
That's according to YouTube CEO Susan Wojcicki, who advocated for all American women to get the benefit in an oped she penned for the Wall Street Journal this week.
She cites an impressive statistic: The rate at which new moms left Google fell by 50% after it increased paid maternity leave from 12 to 18 weeks in 2007. Offering paid maternity leave at Google (GOOG), YouTube's parent, has helped the company avoid costly turnover and retain skilled employees.
Wojcicki herself was the company's first employee to take maternity leave. In fact, she left a job at Intel (INTC) when she was four months pregnant to join the startup. At the time Google had zero revenue, only 15 other (all male) employees, and was operating out of her garage.
Wojcicki wrote the oped as she was preparing to go on maternity leave again, for the fifth time, next month.
Related: 8 rights of pregnant women at work
"Best of all," wrote Wojcicki," mothers come back to the workforce with new insights." She said that being a mother has made her more efficient. It has also helped her understand the specific needs of mothers, who make the spending decisions in most households.
Wojcicki pointed out that the U.S. is the only developed country where the government does not mandate paid maternity leave. Federal law only goes as far as offering moms and spouses 12 weeks of time off -- without pay -- and it does not apply to companies with fewer than 50 employees.
Related: 15 execs who make more than their CEOs
But a handful of states, including California, New Jersey, Rhode Island, Hawaii and New York, have some paid maternity laws.
Wojcicki said she is "lucky" to work at a company that offers paid maternity leave, "but support for motherhood shouldn't be a matter of luck."