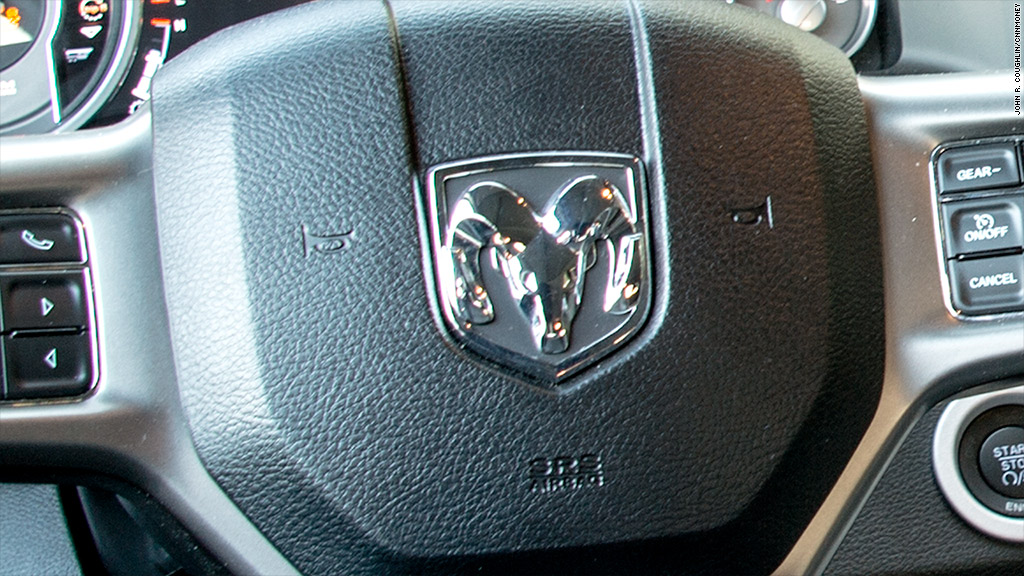 Under pressure from federal regulators, Chrysler will expand a recall of cars and trucks equipped with Takata airbags.
It will now replace driver's-side airbags in 3.3 million older-model vehicles worldwide, including 2.9 million in the U.S.
Chrysler previously limited its recall to autos in areas with high humidity, including Florida, Hawaii, Puerto Rico, and the U.S. Virgin Islands, where the airbags are believed to be more prone to rupturing.
Ten automakers, including Fiat Chrysler Automobiles (FCAU), have recalled cars and trucks with Tataka airbags because of fears the airbags can explode and send shrapnel into drivers and passengers.
Chrysler emphasized that it is not aware of any problems with the driver-side airbags in the expanded region -- even after conducting 1,000 laboratory tests. But it will nevertheless replace the parts.
Related: Takata has struggled with airbag problems since late 1990s
On Thursday, the National Highway Traffic Safety Administration said it was prepared to force Chrysler, as well as BMW and Takata, to expand the recall in the interest of public safety.
Ford (F), Mazda (MZDAF), and Honda (HMC) have also agreed to issue national recalls of vehicles that could have the defective Takata part.