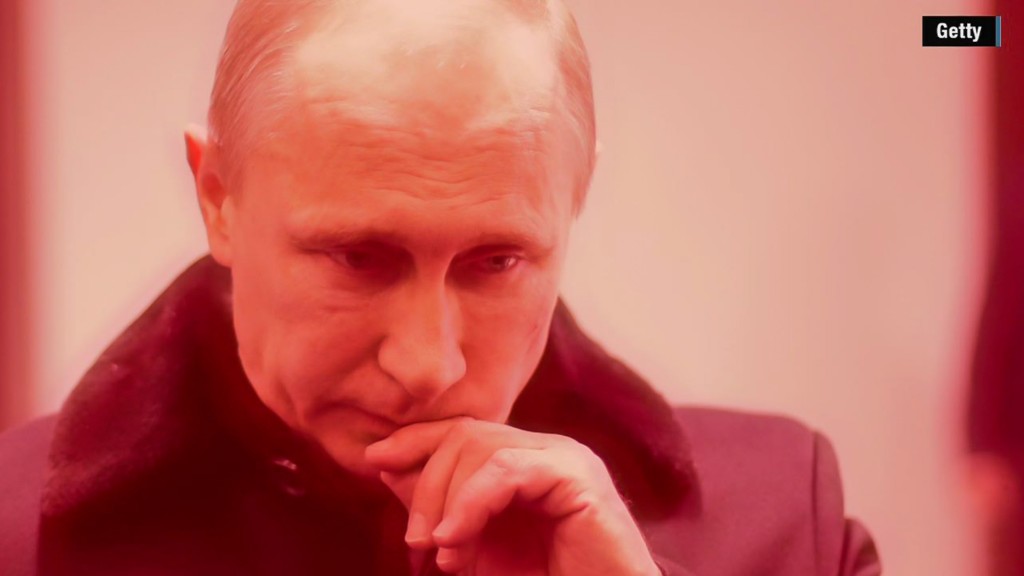 Fallout from the Russian crisis continues to spread with the cancellation of a big gas deal with Germany.
BASF (BASFY) said it had dropped plans to hand full control of its gas storage and trading business to Russia's Gazprom (GZPFY) in exchange for stakes in two Siberian gas fields.
State-controlled Gazprom is the leading supplier of natural gas to western Europe and has been looking to develop its marketing and distribution activities in the region.
The chill in relations between Germany and Russia killed the asset swap deal, which covered BASF businesses with 12 billion euros ($14.6 billion) in sales.
Sanctions imposed on Russia over its behavior in Ukraine place restrictions on new energy projects and equipment, and also prevent Russian companies borrowing in Western financial markets.
Related: Putin blames the West for Russia's misery
The cancellation has forced the German chemicals company to restate its accounts for last year, and to mark down profits in 2014, at a combined cost of 324 million euros ($395 million).
BASF and Gazprom have worked together for more than 20 years, and will continue to operate the gas trading business as a joint venture.
Other big energy deals have already fallen victim to the deterioration in relations with the West.
President Vladimir Putin announced earlier this month that Gazprom had scrapped plans to build a new $40 billion gas pipeline to southern Europe, bypassing Ukraine.
With Russia unable to raise new finance from European and U.S. investors, Gazprom may have struggled to fund construction of the pipeline. Some EU states were also nervous that the project would make them even more dependent on Russian gas at a time when they're looking to diversify their energy supplies.
Read next: Russia crisis hurts these Western brands the most