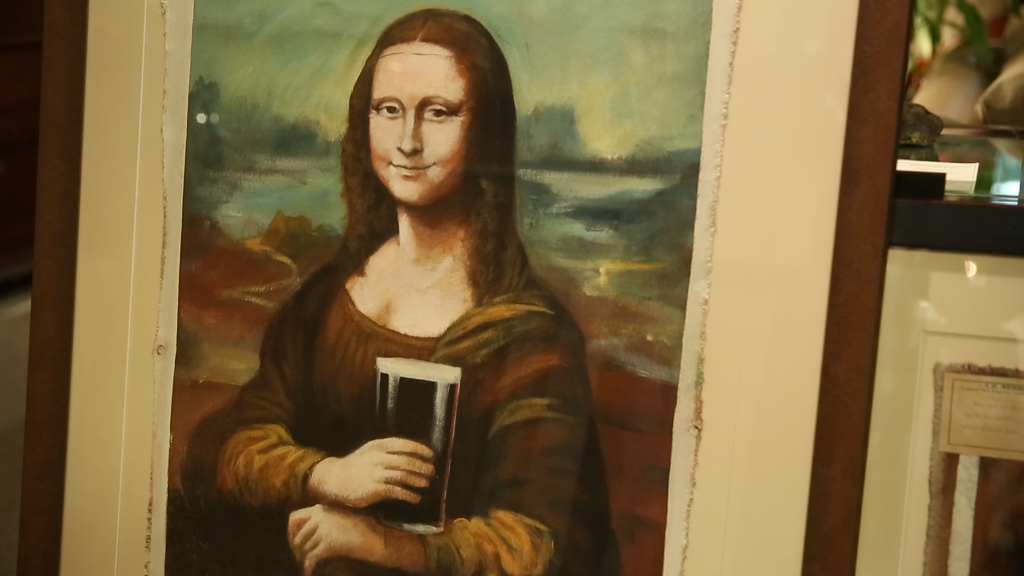 Robert Lloyd, a New York antique dealer, holds an unusual distinction: He is the world's largest dealer of Guinness advertising art.
He has bought hundreds of paintings, once lost to obscurity in a London archive, that were original renderings of iconic Guinness posters displayed in pubs and college dorm rooms.
The paintings are by the English artist John Gilroy, who died in 1985.
Gilroy worked for S.H. Benson, an advertising agency that held the Guinness account from 1929 until the late 1960s. Gilroy designed thousands of posters for the beer giant's ad campaigns.
Lloyd, the antique dealer, came upon his Guinness obsession somewhat accidentally.
Nearly five years ago, he was at an antique show in Florida when he stumbled on a few of the original Guinness paintings.
Lloyd bought what the dealer had on hand but was thirsty for more. He went to London to see the rest of the paintings -- and wasted no time snapping them up.
"I bought them from a very astute business man," said Lloyd, declining to elaborate. "They were not on the market."
The paintings had apparently spent some 40 years stored away in a London building that had housed the offices of the S.H. Benson agency.
Lloyd won't say exactly how many he bought, but he said he has sold a couple hundred and has about 125 left.
The paintings are all single originals -- there are no copies.
Related: There's a black market for beer. And it's bad for drinkers
"The genius of Gilroy was the empathy the public had with his drawings," writes David Hughes, an ex-Guinness brewer and author of "Gilroy was good for Guinness."
Gilroy was in fact very good for Guinness. But in 1969, a change in leadership at Guinness meant S.H. Benson and Gilroy were out. And so were the paintings.
Today, Lloyd is cashing in on the paintings. He sells them for $9,500 to $40,000 each at local antique fairs and out of his shop in Manhattan.
Lloyd declined to say what his collection is worth. But Hughes, the author, suspects Lloyd could have close to $2 million worth of Guinness paintings.
Among his customers: Rory Guinness, related to the founder of Guinness, who bought a number of paintings for his personal collection.