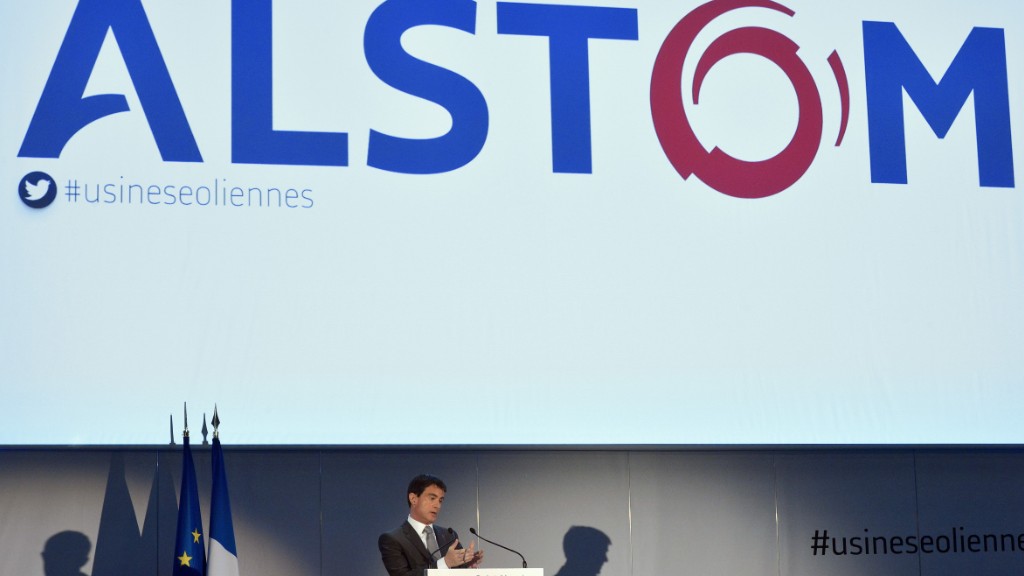 A French company has been hit with the largest ever U.S. criminal fine for foreign bribery, the U.S. Justice Department announced Monday.
Industrial conglomerate Alstom (ALSMY) agreed to plead guilty and pay a $772 million for "tens of millions of dollars in bribes" to win business in countries around the world, including Indonesia, Saudi Arabia, Egypt and the Bahamas.
The size of the penalty should "send an unmistakable message to other companies around the world," said deputy attorney general James Cole.
Federal prosecutors accused Alstom and its subsidiaries of falsifying financial records and "failing to implement adequate internal controls." The company "paid more than $75 million to secure $4 billion in projects around the world, with a profit to the company of approximately $300 million."
Alstom put much of the blame on its use of consultants. Prosecutors said the consultants were just "conduits for corrupt payments to the government officials." They said some of those consultants were identified internally by code names: "Mr. Geneva," "Mr. Paris," "London," "Quiet Man" and "Old Friend."
"There were a number of problems in the past and we deeply regret that," Alstom CEO Patrick Kron. He said the company would "continue our efforts to ensure that business is conducted in a responsible way, consistent with the highest ethical standards."
For example, prosecutors said the company bribed "a high-ranking member of the Indonesian Parliament and high-ranking members of ... the state-owned electricity company" to land a $375 million electricity project.
The fine and charges were brought under the Foreign Corrupt Practices Act. Over the past two years, several executives have been charged and some have pleaded guilty.