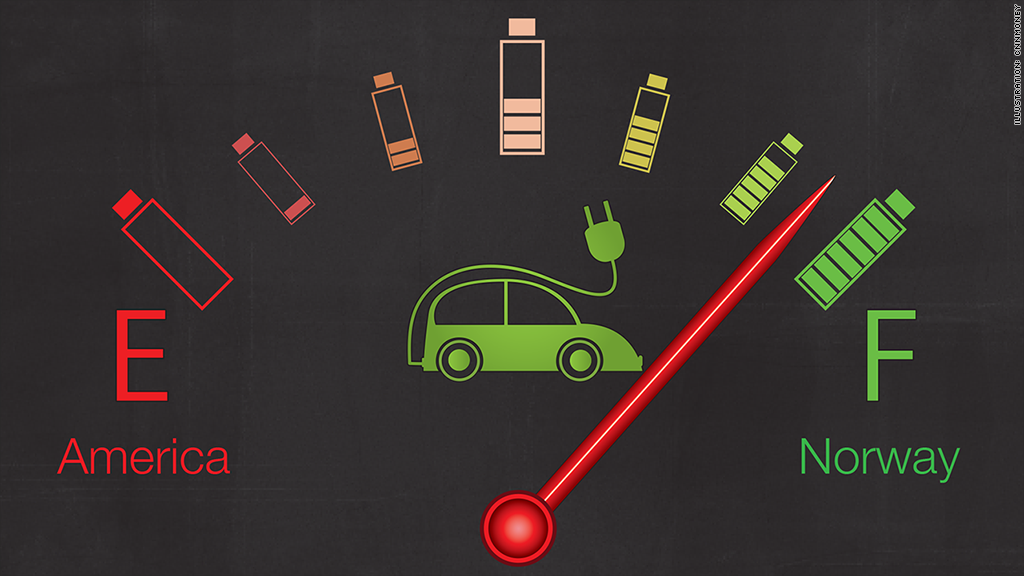 Norway is full of Tesla fans who are snapping up electric cars quicker than you can say "environmentally friendly."
Since Tesla (TSLA) launched its Model S in oil rich Norway in 2013, Elon Musk's company has sold nearly 6,000 cars, accounting for 3% of all autos sales.
That dwarfs Tesla's U.S. market share of just 0.2% over the same period.
Tesla has flourished in Norway, along with other electric vehicles like the Nissan Leaf, thanks to government incentives that make the zero-emissions high-end car seem like a bargain.
"It's definitely an incentive driven market," said Tesla spokesperson Esben Pedersen. Teslas and other electric vehicles are spared the steep sales taxes that can easily double the cost of a car.
Norwegian drivers with electric vehicles also benefit from other perks: They can use bus lanes, park for free and don't have to pay road tolls.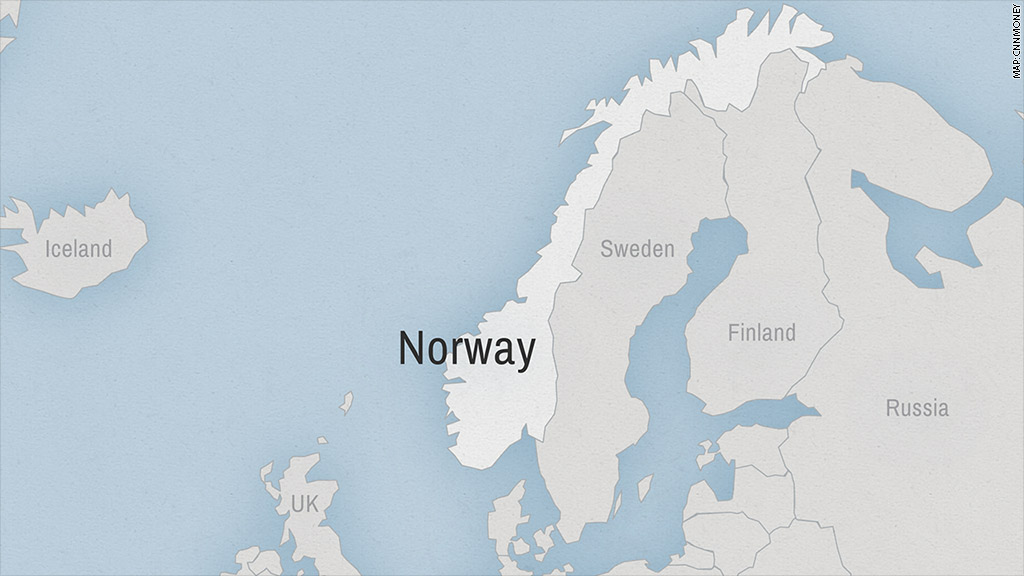 In the country's capital city of Oslo, Tesla owner Frederic Hauge told CNNMoney his enthusiasm for the Model S has rubbed off on his neighbors.
"There are five Teslas just on my road alone," he said, spotting three passing his window during the interview with CNNMoney.
"It's amazing how many [electric] cars we have. In the last two years it's exploded," he said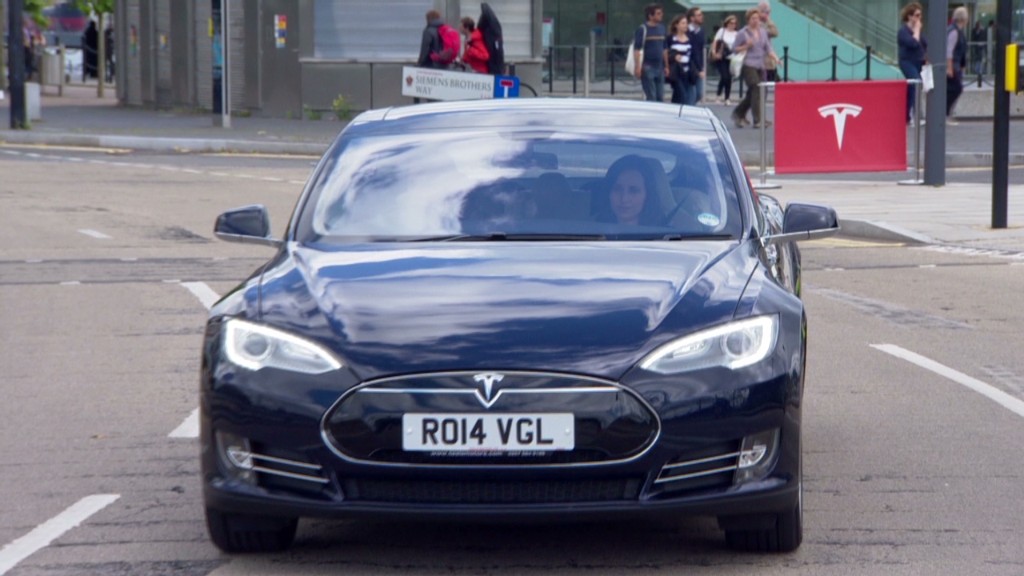 Hauge believes some drivers buy Teslas because they feel a sense of guilt about Norway's exploitation of its oil resources.
As things stand, electric vehicles now account for more than 10% of all new car sales in Norway.
Electric cars are "significantly more popular [in Norway] than in major markets such as the U.S., China and Germany, where they continue to struggle to gain even 1% market share," said Neil King, an auto analyst at Euromonitor International.