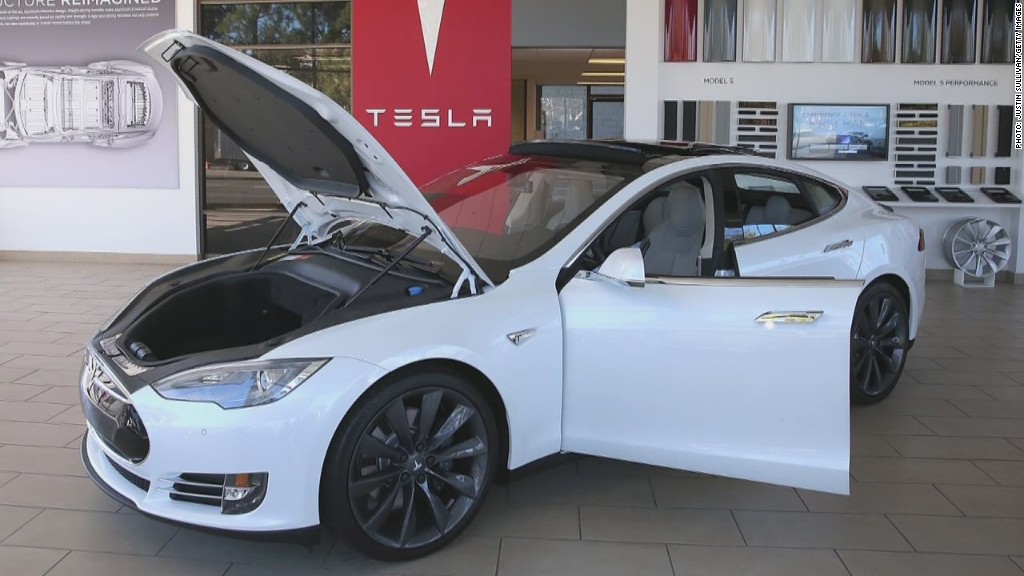 Tesla Motors is about increase the range of the Tesla Roadster by nearly two-thirds, three years after it stopped making its first model.
According to a tweet from Tesla CEO Elon Musk, the company is due to announce details Friday on how the Roadsters will be able to go almost 400 miles between charges. The current Roadsters can go about 245 miles between charges, according to Tesla (TSLA).
Tesla stopped production of the Roadster in January 2012, as it started to ramp up production of its very successful Model S. It sold only 2,150 of the two-seat Roadsters through the end of 2011, according to a company filing.
Related: Norwegians love Tesla more than Americans
The longer range appears to be possible through a new lithium battery pack upgrade. Musk also tweeted "Should mention that a battery pack upgrade is not coming soon for the Model S, but it obviously *will* happen long-term."
The Model S has a range of up to 306 miles for the 85 kilowatt-hour (kWh) battery version, or 244 miles for the smaller, less expensive 60 kWh battery. The Roadster had a 56 kWh battery.