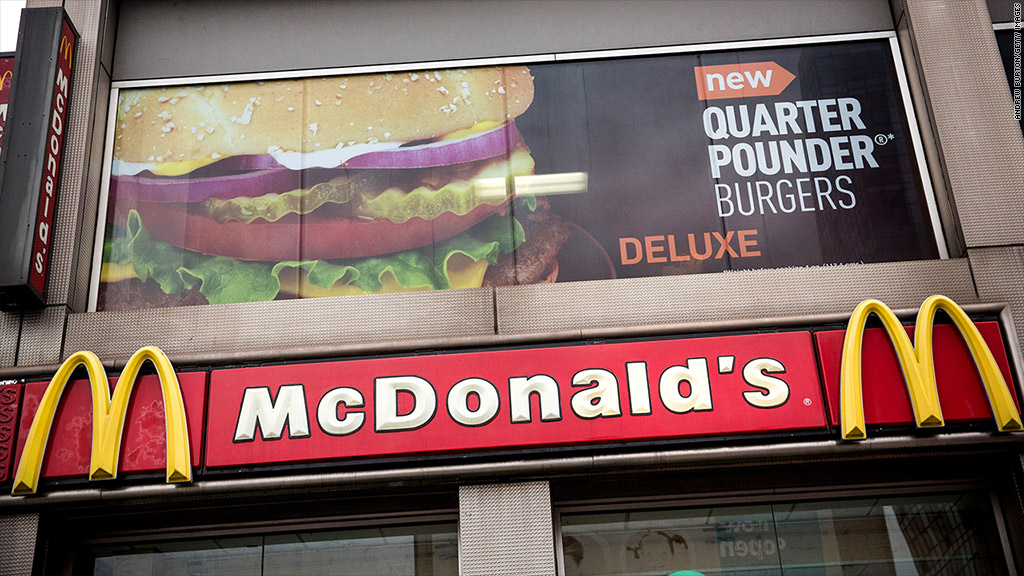 McDonald's customers in Japan have something extra to look forward to in the new year: The end of the french fry ration.
Starting January 5, all sizes of the crispy side will be back on the menu in Japan.
Earlier this month, the fast food giant was forced to limit orders of fries to small portions at more than 3,000 restaurants in Japan. A labor dispute at ports on the west coast of the United States had delayed exports of fries.
The company has airlifted more fries into Japan to help ease the shortage and added extra shipments from the U.S. East Coast. During the shortage, McDonald's suggested customers add an extra portion of chicken nuggets to their orders and sold them at a special price of 100 yen.
McDonald's forced to ration fries in Japan
The temporary size limit came at a bad time for McDonald's (MCD).
The company's global sales dropped 2.2% last month. The Asia/Pacific, Middle East and Africa market was down 4%, and the company pointed in part to "the ongoing impact of the supplier issue on performance in Japan and China, partly offset by positive performance in Australia."