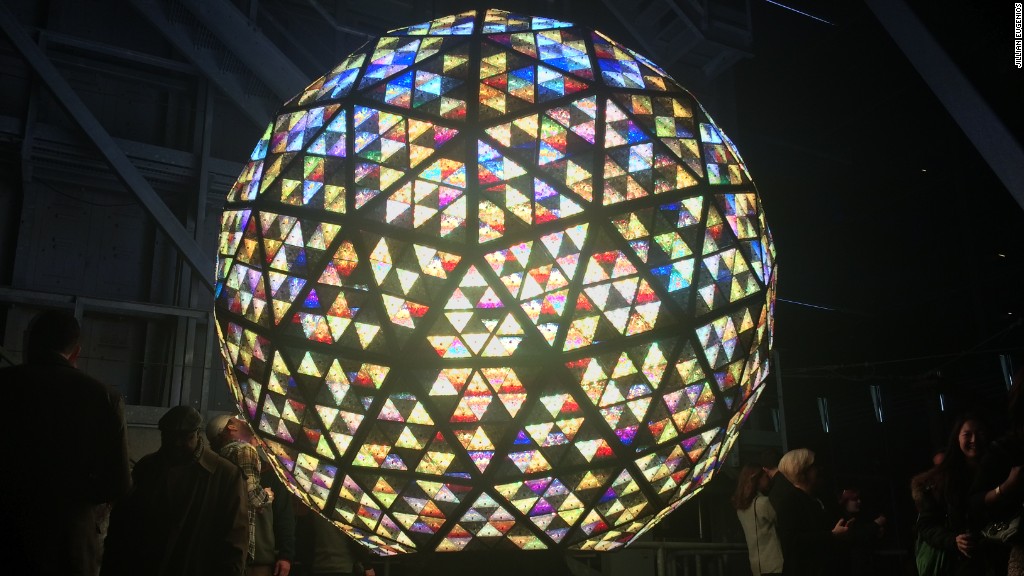 High above Times Square in New York City, the iconic New Year's Eve ball is waiting for its moment.
Over the last few days, engineers have been hard at work preparing for showtime. Electrical lines have been hooked up, lights have been tested and new crystal panels have been attached to its exterior. On New Year's Eve, one very special button will release the ball and it will fall down a 120-foot pole for 60 seconds, marking the beginning of 2015.
"It's a gift to the world," said Regan Iglesia, the global brand director for Waterford, the crystal company that has been outfitting the ball since 1999.
Watched live by a million people in New York and on TV by over a billion around the world, the ball has been doing its yearly descent since 1907. And while the latest ball is covered in Waterford crystal, the first one was smaller, made of iron and had just 100 light bulbs on it. This one is much fancier and represents a year's worth of planning and work by Waterford.
Related: Prosecco: No longer the 'poor man's Champagne'?
The ball, which is 12 feet in diameter, has 2,688 crystal panels. Every year, some of them are switched out with a new design; this year there are 288 new panels, which are about the size of a large coaster. This year's theme is the "Gift of Fortitude," which Iglesia said signifies the strength of the human spirit.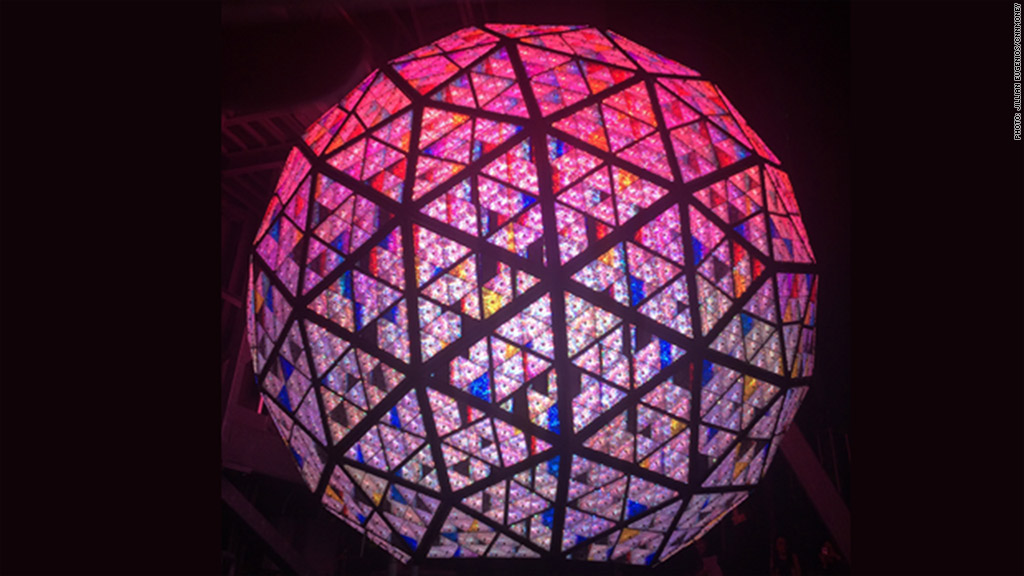 About 32,000 LED lights adorn the ball. They randomly change color every few minutes and can make 16 million different combinations. The lights aren't pre-programmed, so nobody knows for sure what the ball will look like at midnight on New Year's Eve.
During a preview, I watched the ball change from blue and white to rainbow to red and green stars to a red and white kaleidoscope pattern. (I also saw a rather excited guest lick one of the panels. 'Tis the season!)
"It looks like a large, breathing orb," Iglesia said.
Related: Why cook a gourmet meal when you can defrost it?
The ball sits on top of a building that houses a Walgreens drugstore. It isn't much to look at, but don't let that fool you -- it has been specially reinforced to bear the ball's 12,000 pounds. There's a clear view of the city from the top, which Iglesia compared to the view of Moses parting the Red Sea.
He said he couldn't put a price on the ball's worth or how much it costs the company every year. Given that a pair of Waterford wine glasses can cost $150, we're betting it isn't cheap.
"We just say it's priceless," he said.