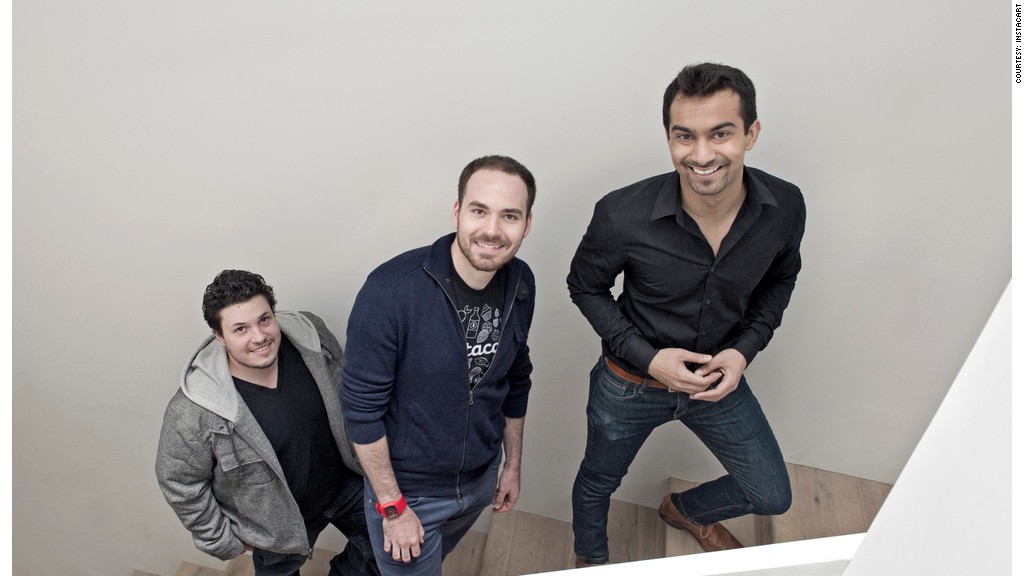 Instacart is the latest sharing economy startup to attract big bucks from investors.
On Tuesday, the grocery delivery firm closed a $210 million round of funding, according to a regulatory filing. ($10 million in funding is expected to follow, according to the document).
This comes on the heels of a $44 million round led by Andreessen Horowitz in June.
Instacart, which launched in 2012, delivers groceries to customers within two hours for $3.99 (or shorter if you pay a few dollars more). Customers are assigned a personal shopper who picks up and delivers items from local retailers. (They'll also call you while shopping if they can't find an item or have questions about what you want.)
Instacart partners with nearly 50 grocery retailers -- including Whole Foods (WFM), Fairway Market, (FWM) Fresh & Easy and Bi-Rite. Shoppers can select which local store to purchase goods from (including non-partners).
Related: Alfred: A butler for the 99%
Its market hold is more expansive than its competitors -- which include startups like Wun Wun and tech giants like Google (GOOG) and Amazon (AMZN), which have launched on-demand offerings.
The San Francisco-based startup operates in 15 different markets, including San Francisco, New York City, Denver, Houston, Boulder and Portland.
Instacart -- which participated in Silicon Valley accelerator Y-Combinator in 2012 -- previously raised $55 million in funding. With this latest round, Re/code reports that the startup is valued at $2 billion.