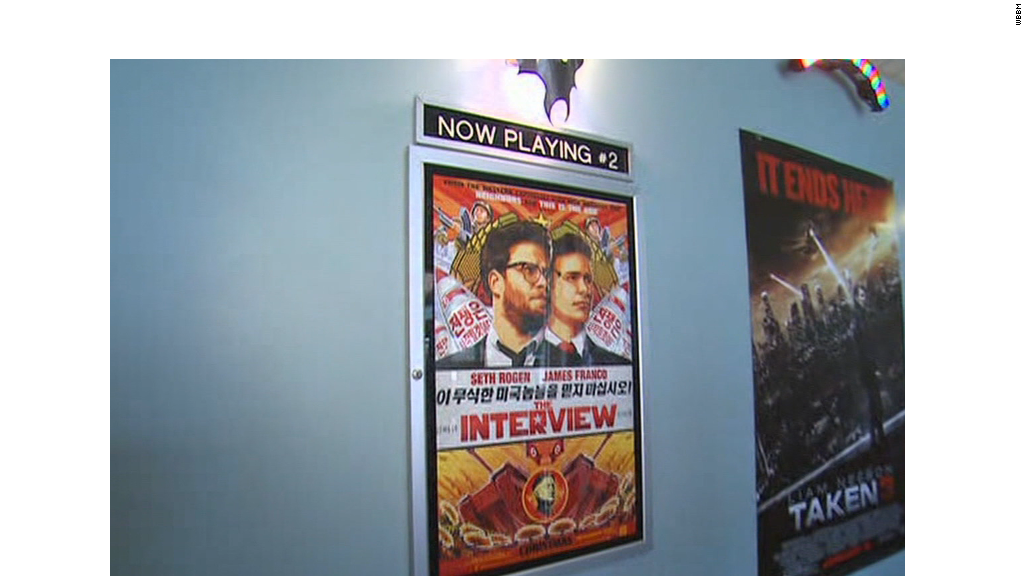 A film that was almost seen by no one will soon be available in more than 55 million pay TV households.
Sony Pictures said Wednesday that it's reached deals with several major cable and satellite providers to release its controversial comedy, "The Interview," via video-on-demand and pay TV services.
"We have always sought the widest possible distribution for 'The Interview,' and want to thank our new partners for helping us make that happen," Sony Entertainment CEO Michael Lynton said in a statement.
Starting Wednesday, providers such as Comcast (CCV), Time Warner Cable (TWC), DirecTV (DTV), and Verizon (VZ) FiOS will all offer the film to subscribers for a $5.99 rental fee.
The film will also be available on Sony's PlayStation Network starting Thursday.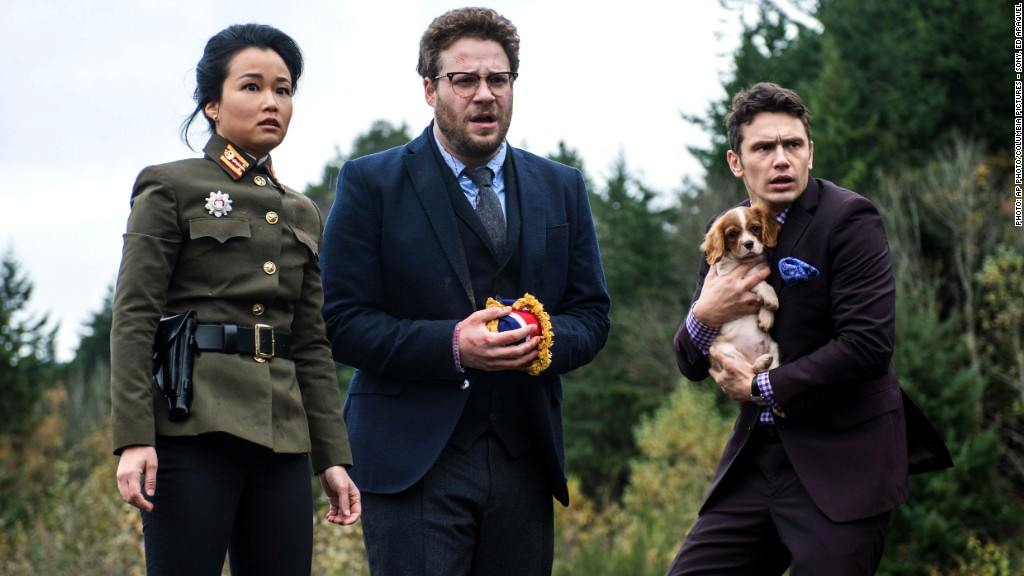 "The Interview" was first distributed online last week through streaming services like YouTube and Google (GOOG)Play. By expanding to cable and satellite audiences, Sony (SNE) will bring the movie to more homes, including those that aren't online.
Comcast alone has 22.4 million cable TV subscribers.
The movie was originally released on Christmas Eve, and was rented or purchased online more than 2 million times in the first four days, earning $15 million in that time period.
Apple (AAPL) made the film available via its iTunes Store on Sunday
Sony also said Wednesday that "The Interview" will be released more widely in theaters, showing in over 580 theaters starting January 2.