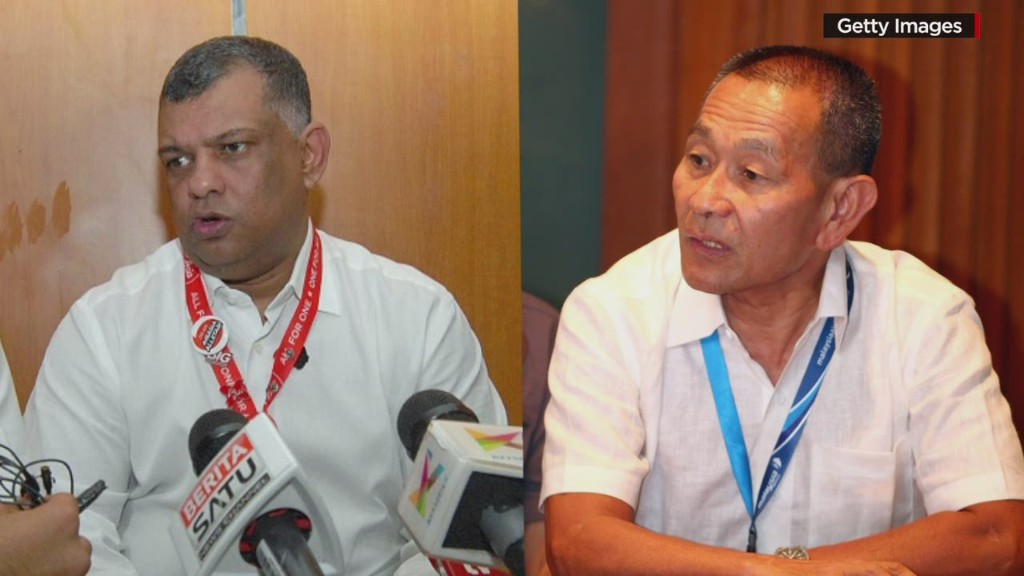 Like in any plane crash, the tragedy over AirAsia Flight 8501 now leads to the horrific task of determining how to compensate the families of the victims.
International treaties play a role. Families can also pursue potentially larger claims through the courts. And where victims file lawsuits can play a significant role in determining compensation.
AirAsia Flight 8501, which left Indonesia for Singapore with 162 people on board, disappeared Sunday for reasons that have yet to be determined. Debris from the plane was found in the waters off Indonesia on Tuesday, and rescue officials have started recovering bodies.
The compensation process tends to be long. In the case of Malaysia Airlines Flight 370, which went missing in March, families have received some initial payments but final amounts have yet to be settled.
What can Flight 8501 families expect? This week, legal experts said it's too soon to determine how much survivors of the victims of AirAsia Flight 8501 will be compensated.
Insurance companies, which typically make the payments, use a range of factors in their calculations. The formula includes pain suffered by those on board, as well as their age, any dependents and their earning potential.
"It's difficult to come up with a number but a good average in this part of the world would be $2 million or $3 million per passenger -- that's a fairly conservative estimate," said Peter Schmitz, global aviation practice leader at insurance company Aon.
Schmitz gave an initial estimate for total loss at about $200 million. But he also said his forecast could vary by as much as $100 million, as more is learned about the passenger makeup and crash.
The costs are typically borne by a number of insurance companies because of a practice called reinsurance. Essentially, the risk that one company would have to make a huge payment is spread out among numerous insurers. In the case of AirAsia 8501, German giant Allianz is the lead reinsurer.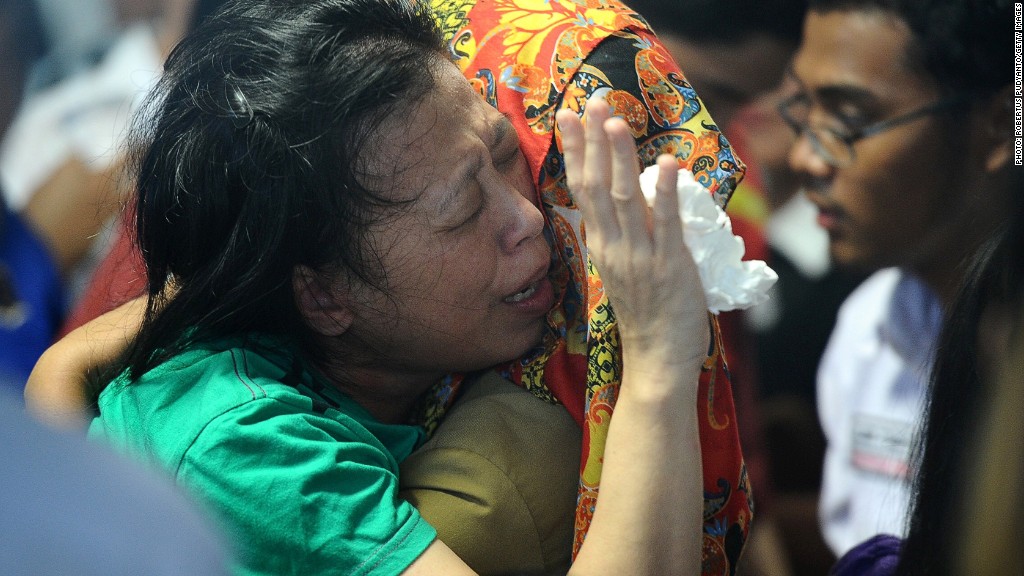 How do the treaties work? An international treaty known as the Montreal Convention creates a system of airline liability for injuries and deaths. It guarantees a minimum level of compensation for families -- currently about $174,000.
But the Montreal Convention is only valid in countries that have ratified it. Indonesia, the departure country for AirAsia 8501, never signed it.
That could make it difficult, but not impossible, for families to invoke it.
Aviation lawyer Brian Alexander, partner at Kreindler & Kreindler, explained that since Singapore is a party to the 1999 Montreal Convention, any passenger traveling round trip to and from Singapore would be covered.
There's also another treaty in play: The Warsaw Convention, an older agreement that Indonesia has ratified. But it sets a lower payout, said aviation attorney Mike Danko.
However, AsiaAir could decide to offer settlements above and beyond either treaty, perhaps in exchange for a pledge not to sue the airline for more damages.
"Typically it's such a public relations nightmare not to offer a higher amount," Danko said.
In fact, AirAsia CEO Tony Fernandes reportedly told media earlier this week that the airline will provide "some financial assistance" and not "hide behind any convention," according to the Wall Street Journal.
AsiaAir did not respond to a request for comment on the compensation issue.
Will cases end up in U.S. courts? Families can also bring cases against an airplane's manufacturer or another third party if evidence supports the claim, according to Alexander.
And where a claim is filed could dramatically alter the level of compensation.
"A U.S. court might set fair compensation for the loss of a spouse at several million dollars," wrote Danko in a blog post, "but an Indonesian court is likely to set fair compensation at far less."
Because neither the carrier nor manufacturer are American companies, and none of the passengers have been identified as American, odds are this disaster won't go before a U.S. court, experts said.
But if a link to the U.S. can be established -- for example, if a part of the plane determined to have caused the accident was made in America -- that could open the door to the American legal system, said Danko.
"You could attempt to sue the manufacturer in the U.S. and get a court to evaluate your loss. Your best bet at getting the highest compensation for a wrongful death is here in the U.S.," he said.
Related:
Malaysia Airlines Flight 370: How much will families be paid?
Passengers' families could collect millions
--Virginia Harrison reported from London and Kathryn Vasel reported from New York.