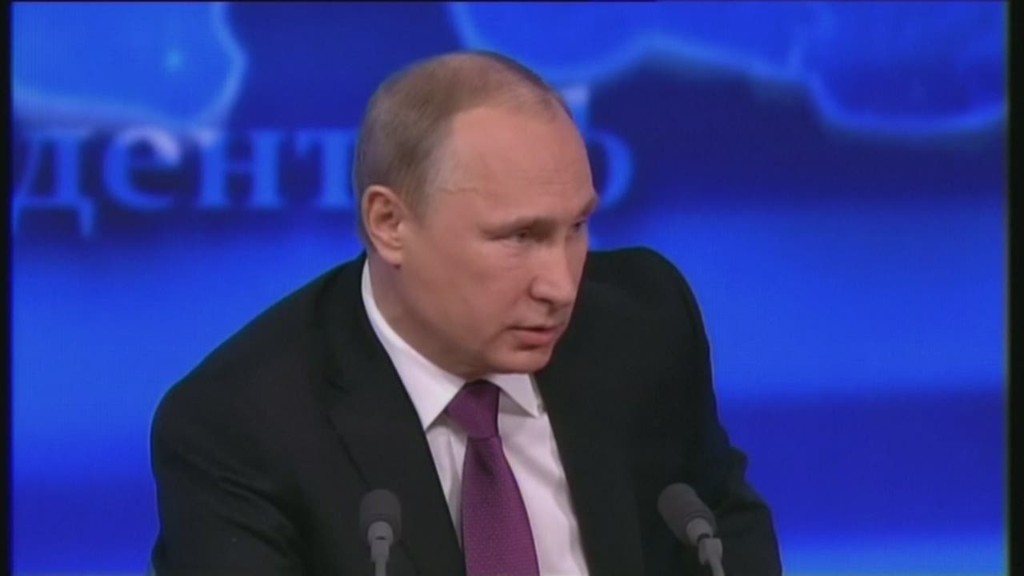 The Russian economy is in a tailspin, but hey, vodka is about to get cheaper!
The state agency that regulates the alcohol market said this month that it will slash vodka prices in February by about 16%.
The price cut marks a reversal for Russian policy makers, who have tried to discourage excessive drinking by hiking alcohol taxes, banning advertising and introducing new, restrictive regulations over the past few years.
But now inflation in Russia is near 10%, the ruble has fallen by more than 40% this year and the economy is shrinking -- and cheaper vodka just might take the edge off.
The country is getting hit hard by a sharp drop in oil prices as well as Western sanctions, and the situation is expected to get much worse before it gets better.
Related: Wealthy Russians aren't buying U.S. homes anymore
News of the vodka price cut comes after Russian President Vladimir Putin told government officials in Moscow last week that he was concerned that expensive vodka was driving consumers to drink cheaper bootlegged substitutes, which are not fully taxed or regulated.
The latest estimates suggest that up to one-third of vodka in Russia is bought through the black market.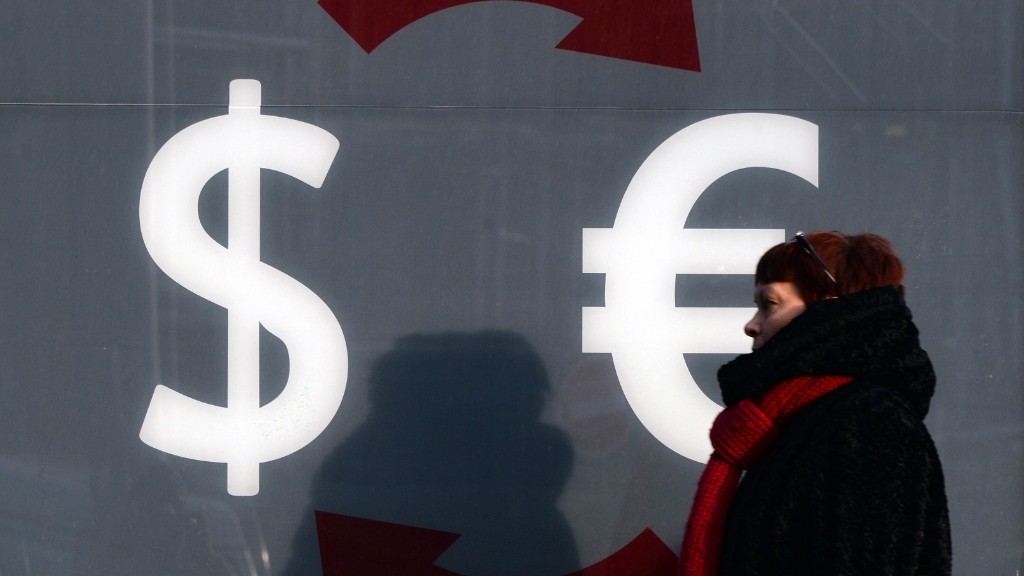 Alcohol prices in Russia have risen much faster than other items in recent years due to targeted government regulations. In 2013, alcohol prices shot up by about 15%, according to data from Euromonitor International.
Rising prices have helped curb consumption, and vodka sales have been hit particularly hard.
Russians consumed nearly 1.2 billion liters of vodka drinks in 2013, according to research from Mintel, down 13% compared to 2012.
Alcoholism in Russia is considered a major problem. It's believed to cause nearly 500,000 deaths per year and is responsible for one-third of crimes, according to Euromonitor.
"Alcohol consumption patterns in Russia are amongst the riskiest in the world as consumers frequently prefer to drink excessively," Euromonitor stated in a report.