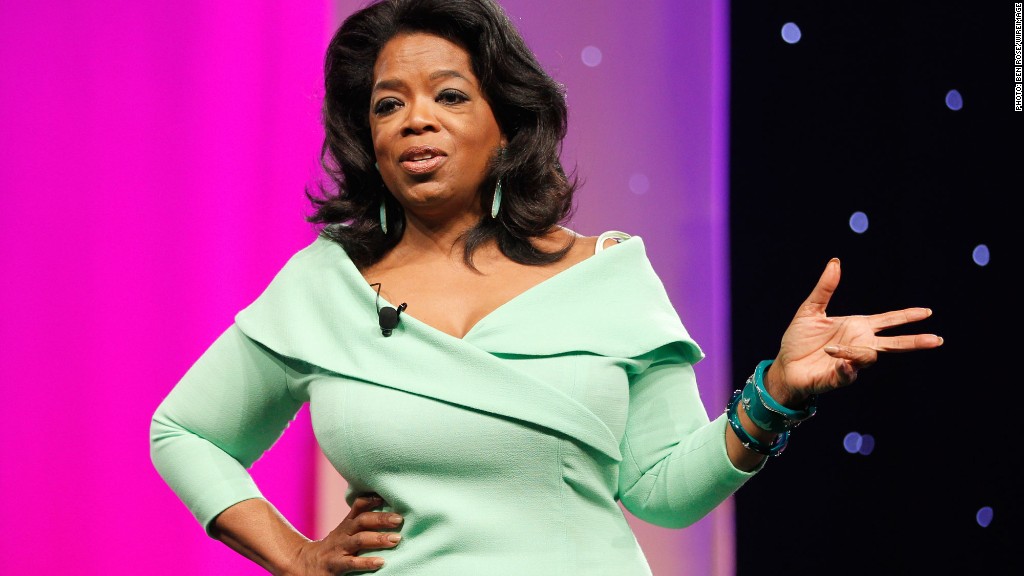 Oprah Winfrey, meet the leaders of the #BlackLivesMatter movement.
In a recent interview, Winfrey explained what she would like to see emerge from the recent spate of protests against police killings, but what her comment sparked instead was a swift social media backlash.
Winfrey said she thought it was "wonderful" to see so many demonstrators take to the streets after recent grand jury decisions in Ferguson, Missouri and New York City to clear police officers involved in the deaths of unarmed black men.
But the billionaire media mogul also qualified her praise.
"What I'm looking for is some kind of leadership to come out of this to say, 'This is what we want. This is what has to change, and these are the steps that we need to take to make these changes, and this is what we're willing to do to get it,'" Winfrey told People magazine.
The comment sparked considerable push-back on Twitter after People published the interview online on Thursday evening. For much of Friday, Winfrey, who boasts more than 26 million followers on the social media site, was inundated with messages from individuals who took umbrage to her characterization of the movement.
"So MY question, @oprah, is are YOU the leader that many thought you were and that you purported yourself to be?!" asked Charles Wade, an activist who's been involved in the Ferguson protests.
He asserted that "this is about ticket sales," since Winfrey was being interviewed about "Selma," a new movie about the 1960s civil rights movement that she produced and appeared in.
DeRay Mckesson, another Ferguson activist, told Winfrey to "ask before you assume."
"I thought you taught us that -- the radical power of the question," Mckesson said. "Stand with us. There are many 'leading.'"
Jamilah Lemieux, a senior editor at Ebony.com, offered to introduce Winfrey to leaders involved in the protests aimed at countering police brutality and other excesses by law enforcement.
Shaun King, who blogs at the Daily Kos, said that Winfrey's wish was superfluous.
"Everything she says should happen already has," King said.
"Selma" has been met with widespread critical acclaim, and many commentators have noted that its story may resonate with moviegoers today.
David Oyelowo, who portrays Martin Luther King, Jr. in the movie, told Variety in November that the movie "feels very timely and very necessary."
And Winfrey told People that the movie contains a valuable lesson.
"I think what can be gleaned from our film is to take note of the strategic, peaceful intention required when you want real change," Winfrey said.
She did not reply to any of the protesters' comments on Twitter on Friday.