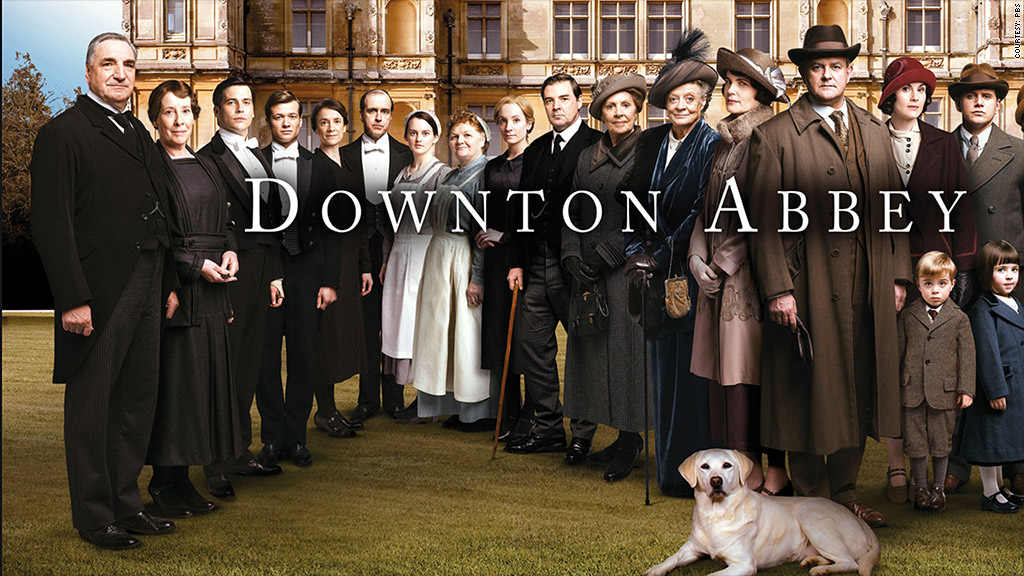 It might sound odd to get money advice from "Downton Abbey," the popular TV show about aristocratic Brits in the early 20th Century.
As the Dowager Countess quips, "If I were to search for logic, I would not look for it among the English upper class."
But behind the dinner parties and grand gowns, the Crawley family is often one step away from financial ruin. There's a lot to learn from their troubles.
In honor of the Season 6 premiere in the U.S. on Sunday, here are the top financial takeaways:
1. Don't put all your money in 1 stock: Downton's patriarch, the Earl of Grantham, needs a little Investing 101. He loses the entire family fortune at the start of Season 3 by betting on a Canadian railroad company that goes belly up.
"It wasn't just me. Everyone said we couldn't lose," he protests.
His wife, Cora, sums it up best: "Why were you so heavily invested in one enterprise. Wasn't it foolish?
Yes, it was. Learn from the earl and make sure your portfolio is diversified.
Related: How to invest like a billionaire
2. Ask for a raise: The most interesting drama often takes place "downstairs" in Downton's servants quarters. Several characters aren't content to spend their lives as maids and footmen.
Take Daisy, who begins the series as a kitchen maid, but stages a protest for better pay and conditions.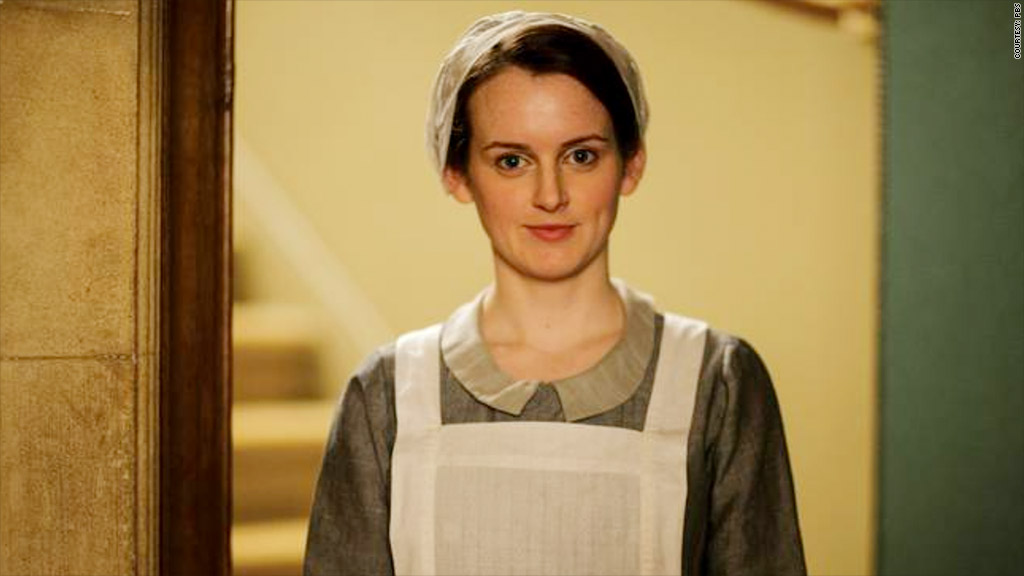 "You've still kept me here with a dishonest representation," Daisy complains when she goes on strike.
"Oh dear. Have you swallowed a dictionary?" replies head cook Mrs. Patmore.
It's a comical exchange, but Daisy does end up with a raise and a promotion to assistant cook. Look for even more assertiveness from her in Season 5.
Then there's Alfred, who manages to go from being a second footman at Downton to a prestigious chef training course in London. He ultimately lands at The Ritz.
Sheryl Sandberg would be proud: Even at Downton, people aren't just "leaning in" to serve at the dinner table.
Related: Three reasons you'll likely to get a raise in 2015
3. Make a will ... and revisit it! The whole "Downton Abbey" series kicks off in a crisis to find a new heir. The man who was to inherit the vast estate -- and marry Lady Mary -- dies on the Titanic in 1912.
It's a good reminder to get your will in order.
None of the earl's three daughters is legally allowed to take over the fortune. That's how Matthew Crawley -- a distant and solidly middle class relative -- gets lucky.
Sadly, Matthew dies at the end of Season 3, but not before he weds Lady Mary and finds a way to lawfully make her his sole heir.
Related: Shakespeare's 5 best investing tips
4. Know the basics of supply & demand: Thomas Barrow is the most devious of Downton's residents. A servant known for causing trouble, he injures his hand on purpose to get out of World War I. But he could use a basic economics lesson.
After returning from the war, he tries to make it as a black market salesman. Getting quality goods is hard during the war, especially of the kind Downton is accustomed to for meals.
Thomas meets a man at a bar who sells him a bunch of supposedly high-end food, but it turns out the stuff is rotten or watered down. Downton won't buy it, and Thomas has blown his savings.
If the price is too good to be true, it probably is, especially for items in high demand.
5. Be an active shareholder: Activism in the Downton era looks a little different than how hedge fund moguls Carl Icahn and Bill Ackman do it today.
But the principle is the same: No one will be as protective of your money as you are. Stay informed and involved in the businesses you invest in.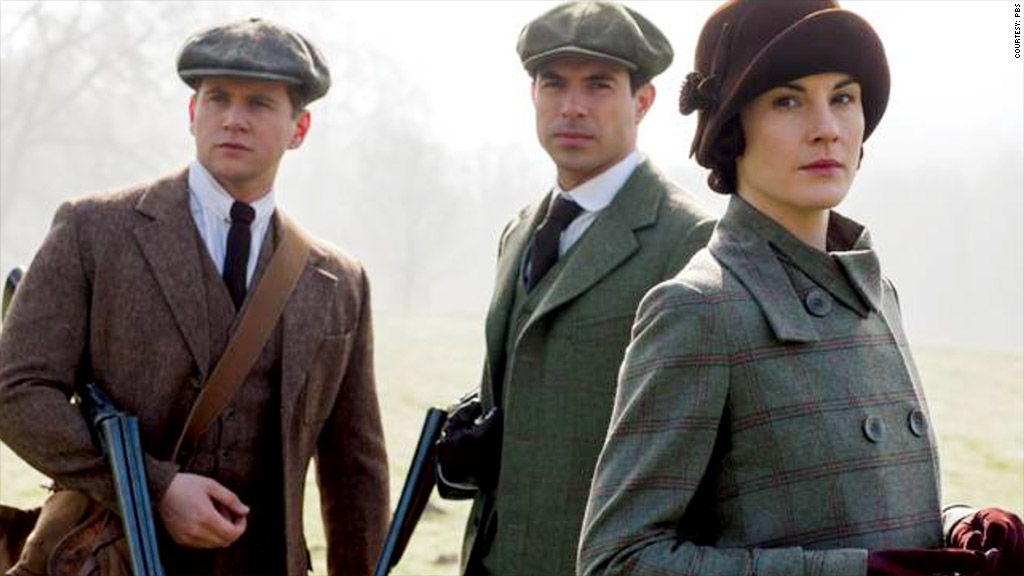 When Matthew uses his inheritance from Mr. Swire to save Downton, he insists on getting a say in how things are run. After all, Lord Grantham squandered the family money before. Matthew even appoints his brother-in-law Tom as the new estate manager.
After Matthew tragically passes away, his widow Lady Mary steps in. The grand lady can even be seen mucking about in a pig stall in Season 4 to save the animals -- and the family's investment.
"We must rise to life's challenges," Lady Mary says.
Bonus tip: Beware the gold diggers. A constant theme in "Downton Abbey" is whether to marry for love or money.
"Everyone goes down the aisle with half the story hidden," the Dowager Countess says.
The biggest gold digger of all is Lord Grantham, who admits he only married the American Cora for her money. Fortunately for him, he falls in love after the wedding.
In contrast, Lady Sybil marries the family chauffeur and makes a bold choice to leave the world of Downton behind.
But it's the rich widows who have to be most on guard.
Lady Rosamund Painswick, daughter of the Dowager Countess, has to fend off the men who want her for her money. And Cora's mother, the feisty Mrs. Levinson from America, is pursued by an impoverished British lord.
"I have no wish to be a great lady," Mrs. Levinson says at the end of Season 4. "My world is coming nearer and yours is slipping further and further away."