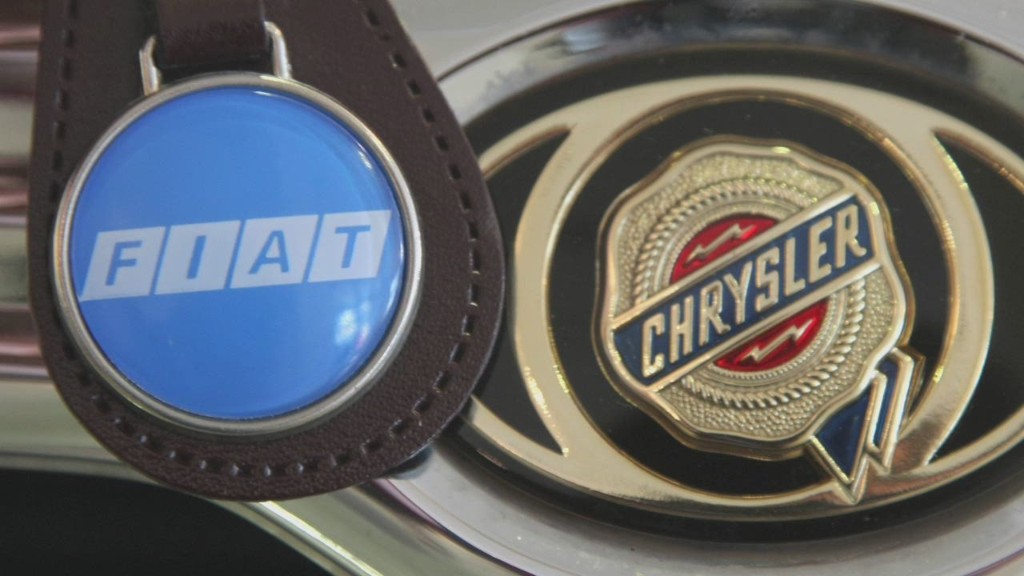 General Motors says its OnStar program could help some folks cut down on their car insurance bills.
But the move also raises fresh concerns about driving data and privacy in the age of connected cars.
GM (GM) will use its OnStar onboard communications system to evaluate a car owner's driving record for 90 days, measuring factors such as how fast they accelerate and how hard they brake. At the end of the evaluation period, drivers that get a good score can elect to have their information sent to Progressive Insurance, which could issue them a discount on car insurance.
Related: GM will beam discounts directly to drivers
There will be privacy protections for the driver rating program, according to spokesman Stuart Fowle. Drivers will need to opt into the program, and will then have the choice as to whether to send their rating to Progressive.
"We're only storing the data if the customer opts in and says they want to participate," he said.
But some privacy advocates are worried about connected cars. A Ford executive stoked those concerns with comments at last year's Consumer Electronics Show.
"We know everyone who breaks the law; we know when you're doing it.," said Jim Farley, executive vice president of global marketing at the automaker. Ford and Farley eventually backed away from the statement, saying that Ford does not have information on driving activity.
Related: A year of super-cool cars
Progressive has a similar program of its own that work with almost any automaker's vehicles. The insurer's Snapshot program has a monitor that plugs into almost every late model car and collects data on distance traveled, how often the car is driven between midnight and 4 a.m., and how hard the driver brakes. Drivers can qualify for insurance discounts based on the results.
Exactly how OnStar will measure a driver's safety has yet to be determined, Fowle said. For example, some GM cars can measure when a driver drifts out of their lane or get too close to the car in front of them. Other cars don't have that safety feature. The program is due to start this summer.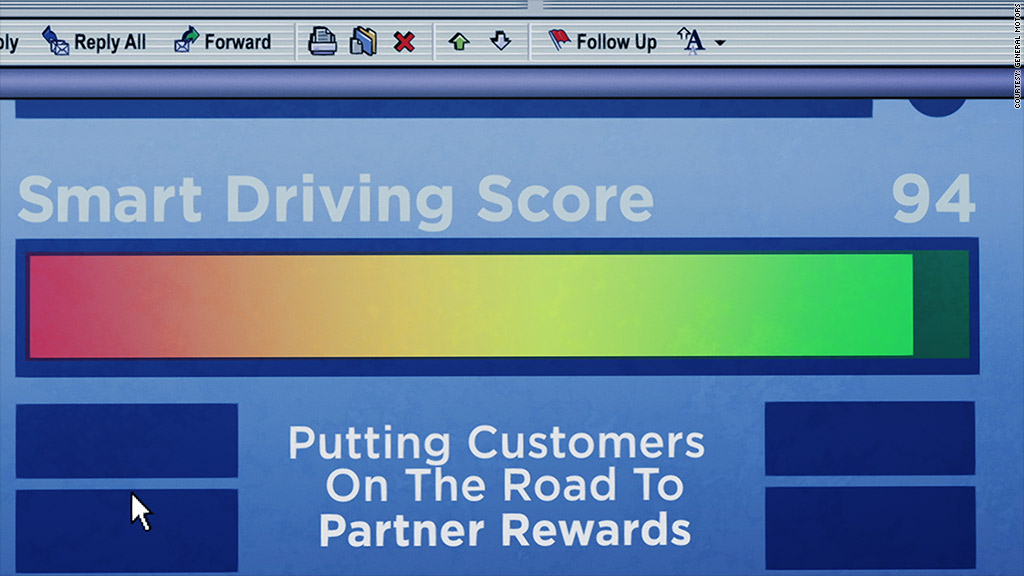 If a driver is not happy with the score, he or she can have a second 90-day evaluation period. And there is no charge to participate for active OnStar subscribers, although OnStar itself does charge a monthly fee.
GM is willing to team with other insurers to offer discounts, but it has yet to reach any such agreements.
Several insurers already grant discounts to OnStar drivers who drive a limited number of miles a year. And there are also discounts available from some insurers thanks to OnStar's anti-theft features, which can track where a stolen car is and disable it.
GM also just announced earlier Monday a different OnStar program, dubbed "AtYourService," which will send drivers discounts to nearby retailers such as Dunkin Donuts (DNKN).