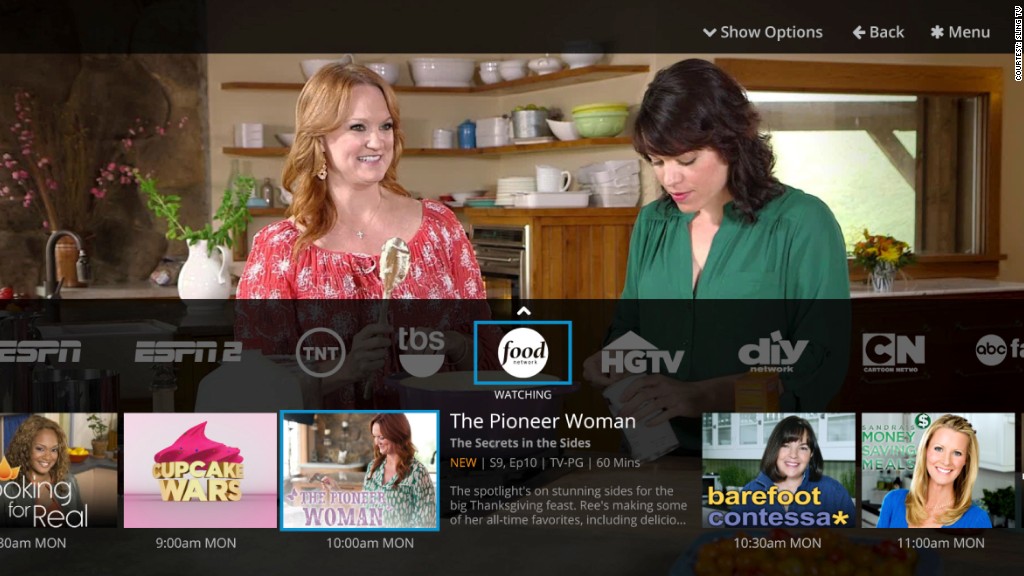 Sports fans have been dying for this: Soon they'll be able to watch ESPN online for 20 bucks a month.
Satellite TV giant Dish is preparing to launch Sling TV, a bundle of channels including ESPN and CNN, delivered via the Internet to subscribers. Sling's "core package" will cost just $20 per month, far less than most cable packages.
It's another win for potential cord-cutters, making it that much easier to cancel pricey pay-TV subscriptions. Time Warner (which is the parent of this website) recently announced that HBO would soon be available as a stand alone web service.
Dish CEO Joseph Clayton calls Sling TV "a viable alternative for live television to the millennial audience."
The new offering was announced at the Consumer Electronics Show in Las Vegas, and is expected to launch in the first quarter of 2015.
Sling TV is groundbreaking for a couple of reasons. One, it's entirely in the cloud; it requires no set-top-box or satellite dish (and annoying wait for the cable guy). It is bring-your-own-broadband.
Two, it is a per-person subscription, like Spotify, not a per-household subscription like traditional cable, satellite and broadband.
Three, it defies the television industry norm of bundling all of a company's channels together. For example, Sling TV will include ESPN and ESPN2, but not ESPN's ancillary channels.
ESPN's parent, The Walt Disney Company, struck an Internet distribution deal with Dish (DISH) last spring.
Related: would you sign up for "virtual cable?"
Sling TV -- which has no relation to another product owned by Dish, the Slingbox -- will also carry ten other channels at launch: Disney's ABC Family and Disney Channel; Scripps Networks' Food Network, HGTV and Travel Channel, as well as Time Warner's TNT, TBS, Adult Swim, Cartoon Network, and CNN.
The typical channel bundle sold by Dish and its competitors includes hundreds of channels.
Sling TV will make additional channels available via $5 per month "add-on packs," including CNN's sibling HLN, Bloomberg TV, Cooking Channel, and DIY.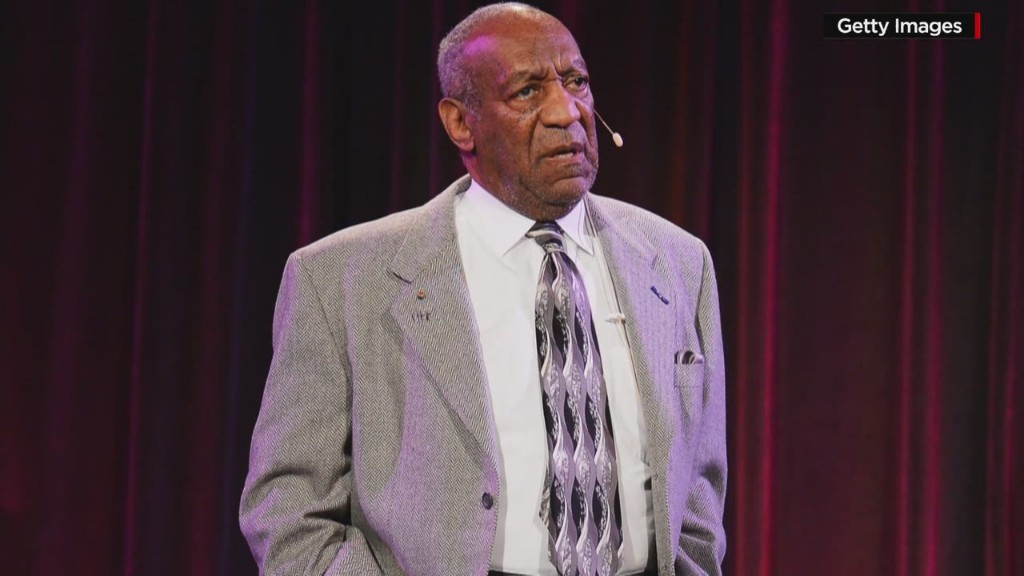 What's missing from the Sling TV launch are channels such as Viacom (VIA)'s MTV, Comcast's Bravo network, as well as broadcast networks like CBS and NBC.
But the bundle will include a selection of web series from Maker Studios, the online video maker that Disney acquired last year.
Sling TV said it expected to "expand its core package, video-on-demand content, online video and add-on packs throughout 2015."
Dish's introduction of Sling will be closely watched within the media industry.
Related: Sony moves to sell cable TV via the Internet
Making the cable bundle more convenient and appealing to young people -- one of Dish's main aims -- may help the mature industry win new subscribers, but it may also hurt smaller cable channels that currently survive on the backs of bigger siblings.
In a press release, Sling TV CEO Roger Lynch depicted the service as a natural step in the Netflix-ification of television.
"Live television, including ESPN, for $20 per month with no commitment or contract, is a game changer," he asserted.
"The arrival of Sling TV lets consumers, who've embraced services like Netflix and Hulu, take more control of their video entertainment experience."