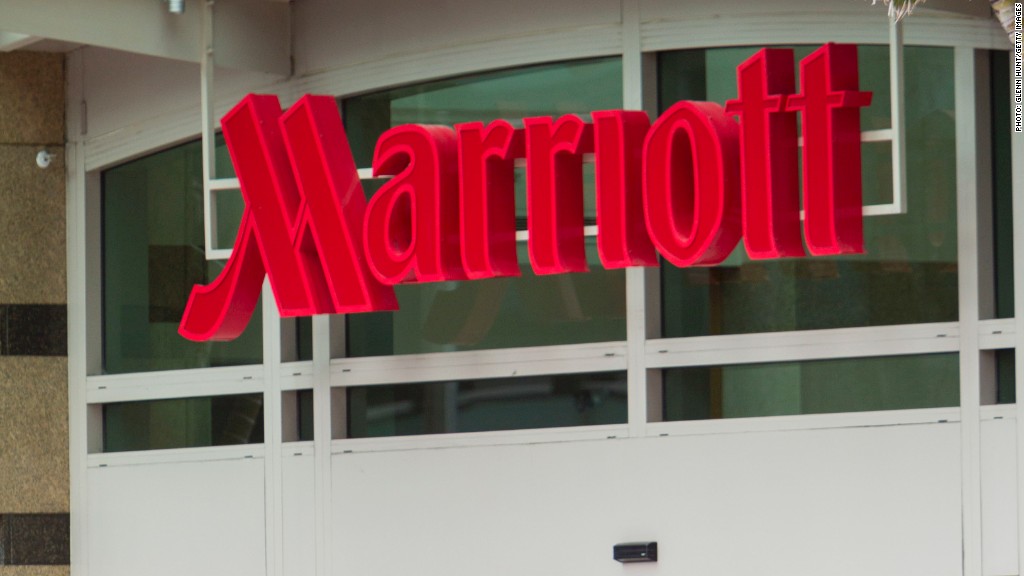 Following a social media uproar, Marriott says it won't block guests' Wi-Fi hotspots in their hotel rooms.
In fact, Marriott says it never planned to block guests' access. The hotel chain says its plans had been misunderstood.
Marriott (MAR) and the hotel lobby American Hospitality & Lodging Association asked the FCC this summer to allow hotels to deploy equipment that prevents people from turning their phones into Wi-Fi hotspots. Google and Microsoft are among the businesses that oppose Marriott's petition.
But Marriott said last week that it is only interested in blocking access to Mi-Fi devices in its conference spaces -- not its hotel rooms or lobbies.
"To set the record straight it has never been nor will it ever be Marriott's policy to limit our guests' ability to access the Internet by all available means, including through the use of personal Mi-Fi and/or Wi-Fi devices," the company said in a statement. "As a matter of fact, we invite and encourage our guests to use these Internet connectivity devices in our hotels."
In order to avoid pricey hotel Wi-Fi charges, many guests opt to use their data allotment from their cell phone provider, connecting their laptops to the Internet via their smartphones. At Marriott connection rates start at $14.95 per day. For $19.95, guests get "enhanced high speed Internet" which includes video chatting, downloading large files and streaming video.
Related: Google fights Marriott's plan to block Wi-Fi hotspots
Though Marriott says it is willing to concede those fees to Mi-Fi devices, its conference spaces present a different story.
The hotel chain said that conference attendees can launch cyberattacks on the company's network or disrupt Wi-Fi service for the conference or guests using Wi-Fi hotspots. That's why Marriott wants the FCC to give it permission to "detect and contain rogue and imposter Wi-Fi hotspots used in our meeting and conference spaces that pose a security threat."
Yet skeptics note that Marriott charges between $250 and $1,000 for conference exhibitors and attendees to use its Wi-Fi service, according to the FCC. Wi-Fi hotspots could eat into its profits.
Of the two dozen responses to Marriott's FCC petition, most argued that the hotel industry simply wants to keep charging people exorbitant rates for Wi-Fi.
A spokesman for Marriott did not respond to a request for comment about those accusations.
Google (GOOGL), Microsoft (MSFT), the wireless industry lobby and other wireless providers were among those that have asked the FCC not to accept Marriott's request.