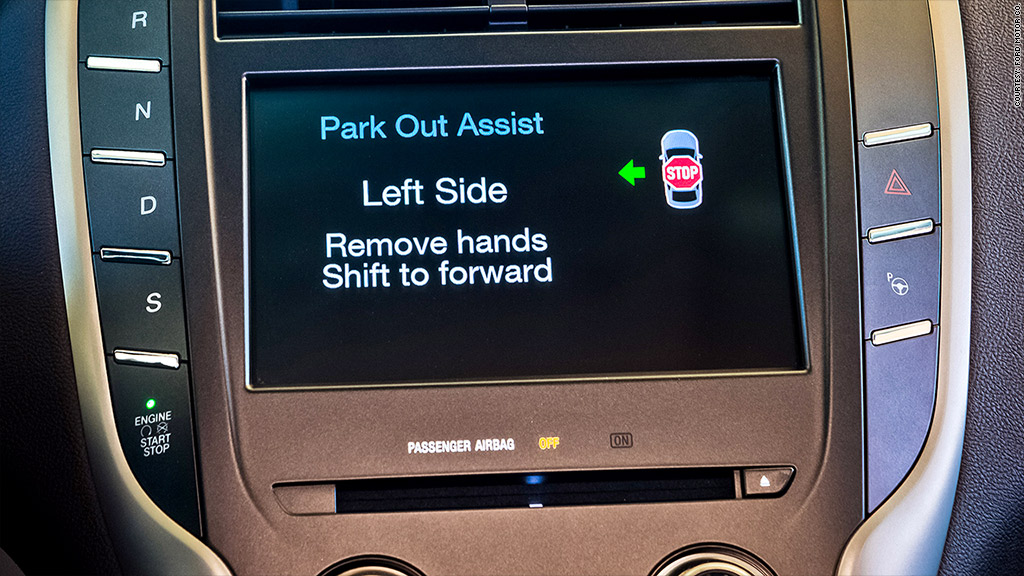 Ford is recalling about 13,500 2015 Lincoln MKC because drivers are shutting the vehicle off by mistake.
Drivers are mistakenly touching the crossover SUV's push-button ignition button while the car is driving, Ford found.
The MKC has buttons to put the car in different gears, rather than a traditional gear shift. But drivers who are reaching for the "S" button to put the car in sport mode are sometimes hitting the adjacent start-stop button.
The start-stop button is also next to the touch screen which controls the radio, bluetooth phone control and navigation system. One car owner wrote to federal safety regulators that a passenger reaching for the radio had mistakenly pushed the on-off button and that the car came to a sudden halt as if he had slammed on the brakes.
Related: Ford recalls cars to fix improper recall
Ford (F) Motor said it will move the location of the start-stop button and reprogram the powertrain controls to fix the problem.
Ford said it is not aware of any accidents or injuries that have occurred as a result of the problem. But cars being inadvertently shut off while driving pose a significant safety hazard.
The automaker issued a second unrelated recall for some MKC vehicles on the same day. It said a flaw with the fuel pump could cause the vehicle to not start or stall while driving.
Cars inadvertently being turned off is at the center of the General Motors (GM) ignition switch recall, which has been tied to at least 42 deaths. In that case, however, the design flaw was in a key ignition rather than a push button.