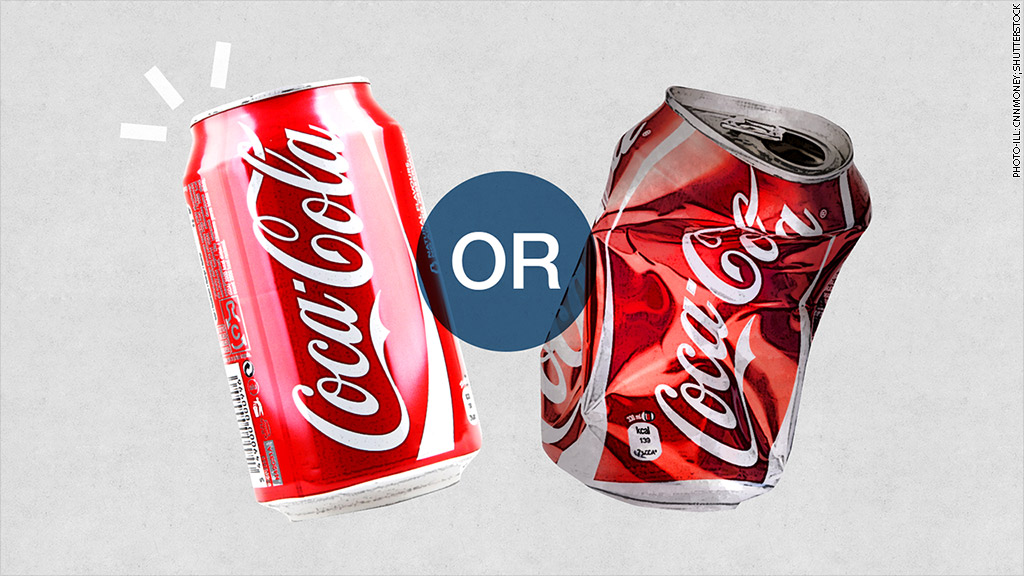 Does the market slump have you down? Have a Coke and a smile.
Coca-Cola (KO) has held up well this week while the broader market has tanked. Shares were flat on Monday and up slightly Tuesday even as the Dow (which Coke is a part of) tumbled nearly 500 points.
The likely culprit? A bullish note from Morgan Stanley.
The investment bank upgraded the stock to an "overweight" (Wall Street jargon for a buy and not a reference to what happens to your body if you drink too many Cokes) on Monday. Analyst Dara Mohsenian wrote that Coke should regain some market share and post stronger sales growth this year.
Coke certainly needs a comeback. 2014 was a tough one for the company.
The stock lagged the broader market's gains for the third year in a row. Shares have not done as well as top rivals Pepsi (PEP) and Dr Pepper Snapple (DPS) either.
Coke was criticized by shareholders, including top investor Warren Buffett of Berkshire Hathaway (BRKB), for an executive compensation program deemed excessive. And activist hedge fund investor David Winters has publicly called for the ouster of Coke CEO Muhtar Kent.
Related: Investors pour out of Coke
Still, Coke took several steps last year to try and broaden out a product line that has arguably grown stale.
It made a big investment in K-Cup coffee maker Keurig Green Mountain (GMCR) and will partner with Keurig on the company's upcoming cold beverage maker, a machine that should compete with SodaStream (SODA).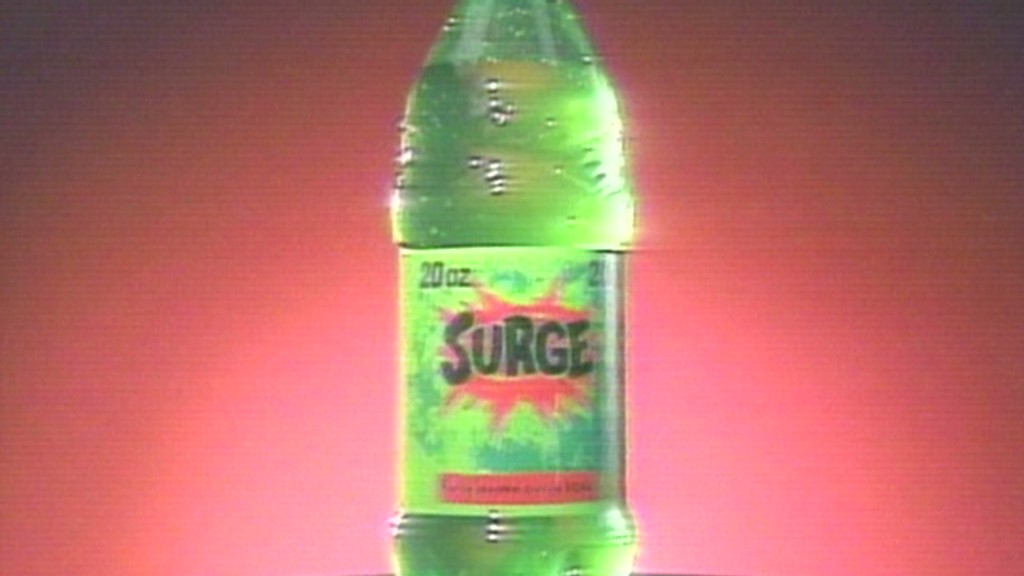 Coke also bought a stake in energy drink company Monster Beverage (MNST).
But Mohsenian isn't bullish on Coke because of these diversification efforts. The main reason for the upgrade is the expectation that Coke will now focus more on "rational" pricing, not chasing volume with lower prices for 12-packs of cans and two-liter bottles of soda. Mohsenian argues that this will boost profits.
The company is also facing some of the same problems that are plaguing other makers of products that many view as unhealthy.
McDonald's (MCD), another Dow stock that's had a rough couple of years, has launched a new ad campaign amidst a big sales slump.
Related: McDonald's is shrinking its menu
Morgan Stanley's Mohsenian concedes that an increased focus on health and wellness by consumers is the biggest long-term challenge for Coke. Even low-calorie and diet beverages have their risks.
"If a Diet Coke drinker in the US stopped consuming the brand because of health concerns, a Taylor Swift-themed advertising campaign is likely to have little impact," Mohsenian wrote in the report.
Nonetheless, Mohsenian thinks that most of the bad news is already priced into Coke's shares.
But is that really the case? Coke may be a market laggard but the stock is still priced more like an expensive bottle of champagne.
The stock trades at nearly 21 times 2015 earnings estimates. That's expensive when you consider that earnings growth for the next few years is expected to be only about 4% annually.
Pepsi and Dr Pepper Snapple are both slightly cheaper stocks than Coke ... and analysts expect their profits to grow at a faster clip.
So Coke still has a lot to prove this year. Unless Coke stages as dramatic a turnaround as Morgan Stanley expects, Kent is likely to stay on Winters' hot seat ... and other activist investors could decide to put pressure on Coke as well.