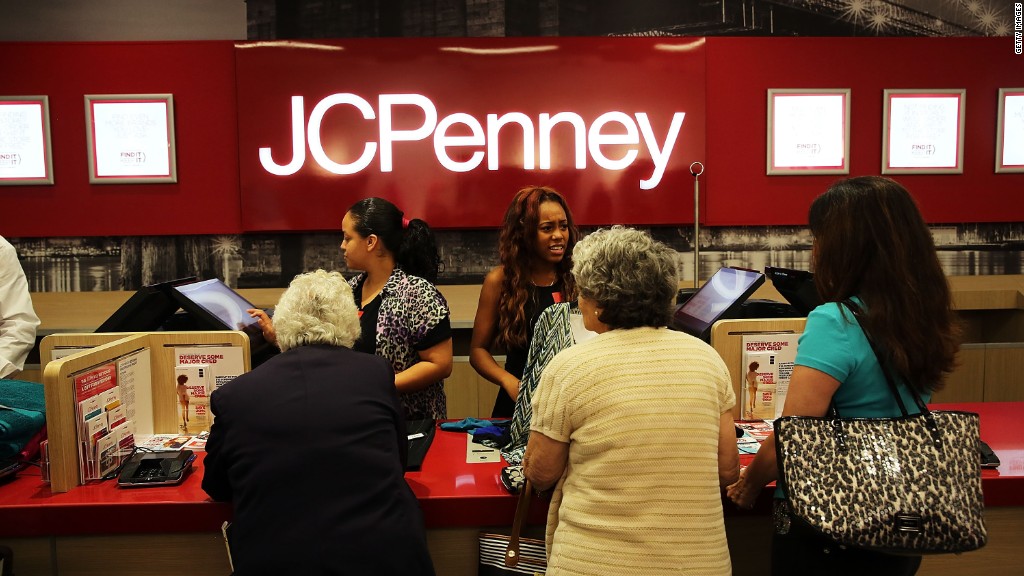 JC Penney shareholders are breathing a huge sigh of relief.
Despite the department store's recent struggles, J.C. Penney (JCP) said on Tuesday that its sales increased 3.7% during the November and December holiday sales.
The retailer also said it expects to report fourth-quarter sales at the high end of its previous range of 2% to 4%.
Those words were enough to send J.C. Penney's shares 16% higher to $7.67 in after-hours trading.
J.C. Penney investors can definitely use a dose of good news. Even if the stock opens at these levels, it would still be down by roughly a third since mid-September.