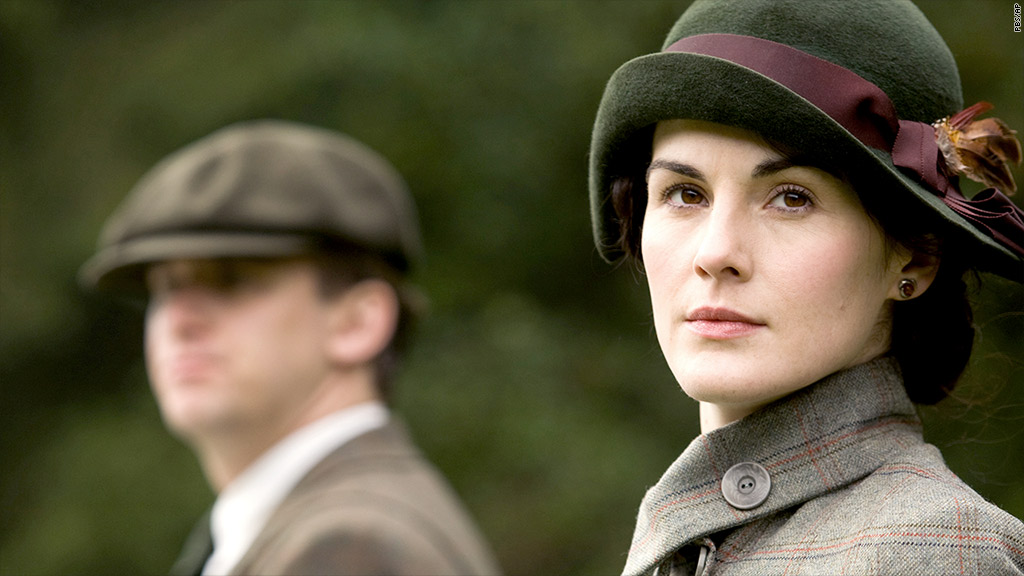 The "Downton Abbey" estate is still very strong for PBS.
10.1 million viewers tuned in Sunday night for the fifth season premiere of the popular English 1920's melodrama. It was down just a touch from the 10.2 million that tuned in for last season's premiere.
The show of manners, which is also shown in the United Kingdom, remains the highest-rated drama in PBS history.
"America has whole-heartedly embraced the Crawley family... and we are very appreciative," Gareth Neame, the show's executive producer said in a statement.
The series has a very loyal and international fan base, which helped it snag a renewal for a sixth season.
Related: 5 best money lessons from Downton
The series is a strong lead in for some of PBS's other programming.
The network pointed out that viewership remained solid throughout the episode's one-hour, 15-minute run time.
Many viewers stuck around for a one-hour documentary that followed: "The Manners of Downton Abbey," which rated 250% above the average for PBS's Sunday night 10:15-11:15 pm time slot.