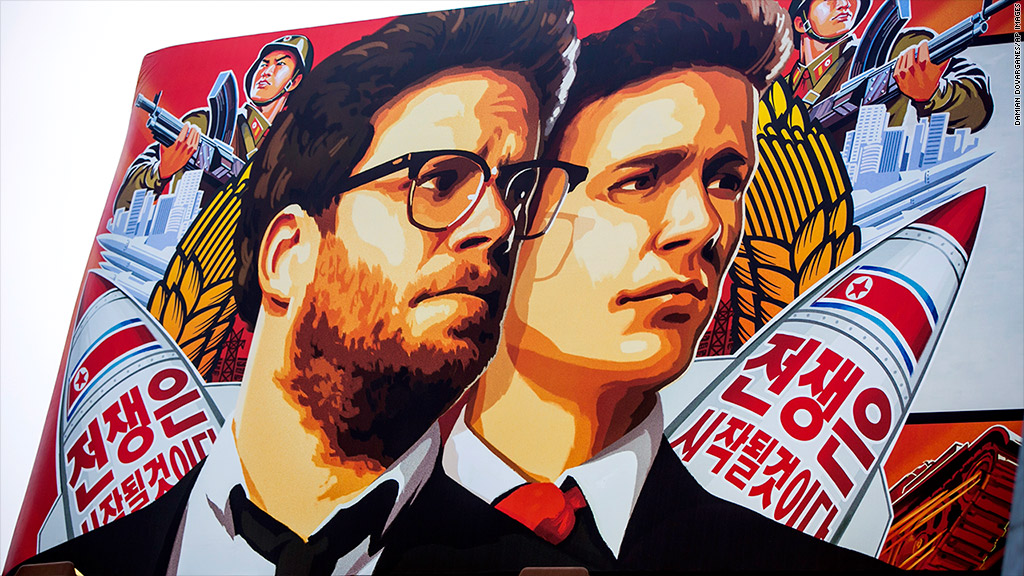 Weeks after canceling and then un-canceling "The Interview," Sony Pictures is taking a victory lap.
The controversial Seth Rogen comedy has been rented or purchased a total of 4.3 million times since its online release on Christmas Eve, Sony (SNE) said Tuesday.
The total streaming revenues so far: $31 million.
"The Interview is Sony Pictures' #1 online film of all time," the studio said in a press release.
To date, the movie has earned about $5 million offline in a relatively limited release at independently owned movie theaters across the country.
Big theater chains like AMC and Regal gave the movie the cold shoulder after Sony -- defying threats from hackers -- decided to mount a unique simultaneous release of the movie on the Internet and in theaters.
Related: Sony's 'The Interview' expands to 55 million pay TV homes
Tuesday's announcement means that "The Interview" doubled its online revenue in its second week of availability.
The movie made $15 million via the Internet in its first four days, December 24 through 27, and its made $16 million from December 28 through January 4.
Sony did not release any data for January 5, and the figures are not independently verifiable.
Related: Watching 'The Interview' online: absurdly amusing
"The Interview" was initially available through YouTube, Googl (GOOG)Play, Microsoft' X (MSFT)box video store and a dedicated web site. Last week it expanded to a number of other outlets, including cable video on demand systems, Amazo In (AMZN)stant Video, and the PlayStation Network.
It's possible that Sony could have made more money with its original distribution plan -- a big Christmas launch in thousands of chain theaters. But when an anonymous threat invoking 9/11 instilled fear within the studio and among theater owners, that launch plan was scrapped.
For a while it looked like the movie might never be seen at all.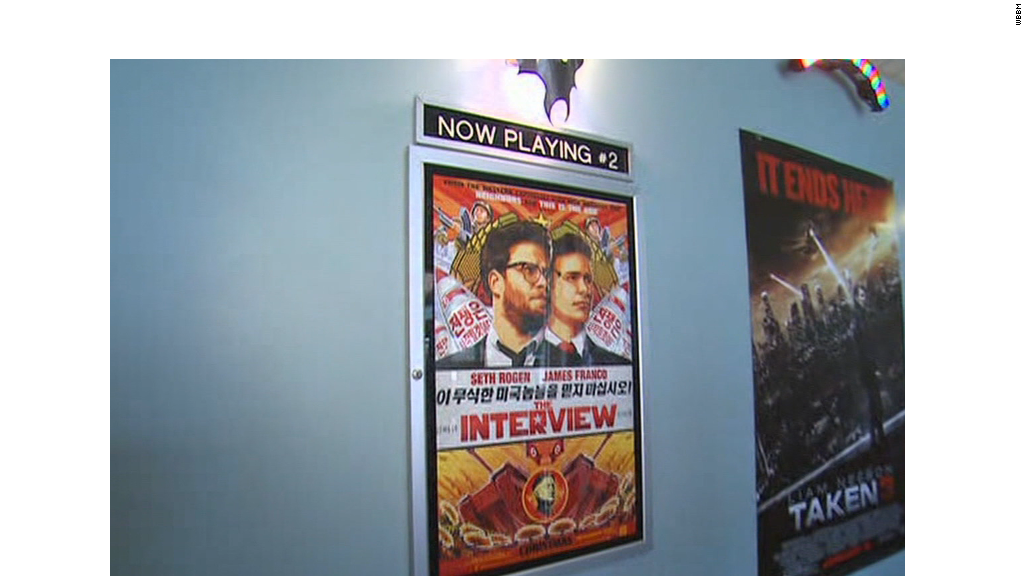 However, public pressure from President Obama, concerns about a chilling effect in Hollywood and a push by independent theater owners led Sony to reverse course in the days leading up to Christmas.
Releasing "The Interview" became a statement as well as an attempt to recoup the movie's $44 million budget.
The movie has mostly fizzled at the box office in recent days, but it may still have life online -- and Sony's announcement on Tuesday may be part of an effort to encourage more rentals and purchases.