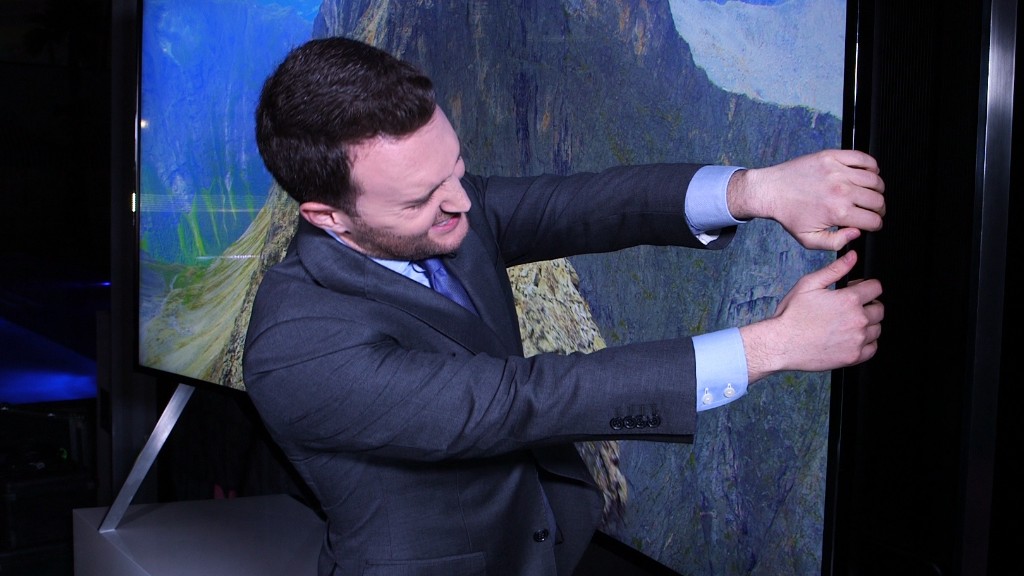 Samsung is on track to report yet another lackluster quarter as the company struggles to get its key smartphone business back in gear.
The South Korea-based firm said Thursday that it anticipates an operating profit of 5.2 trillion won ($4.7 billion) for the fourth quarter -- a 37% decline from the previous year.
Fourth quarter sales are also expected to be lower, falling 12% to around 52 trillion won ($47.3 billion), compared to the same period last year.
While the numbers look grim, the report was actually better than what analysts expected, pushing Samsung shares trading in Seoul up by 1%.
The figures are a preliminary forecast, and Samsung will release an official report in the coming weeks.
The pressure on Samsung is part of an industry-wide trend driven by declining margins and growing saturation in the smartphone business.
In China, the once-dominant Samsung faces a challenge from Xiaomi, a nimble upstart with a rabid fan base. Low-cost offerings are also taking a bite out of Samsung's business across Southeast Asia and in India.
Related: Samsung's latest WTF phone
To offset the slide, Samsung has been forced to rely on sales from other parts of the company, including semiconductors and other technology. Samsung didn't provide a profit breakdown by business.
Despite greater competition in the smartphone market, analysts are already looking ahead to the release of the Galaxy S6, the company's next flagship smartphone offering.
Samsung is now at a critical juncture. Chairman Lee Kun-hee has been ill after suffering from heart trouble last year, raising questions over the company's future leadership and direction.