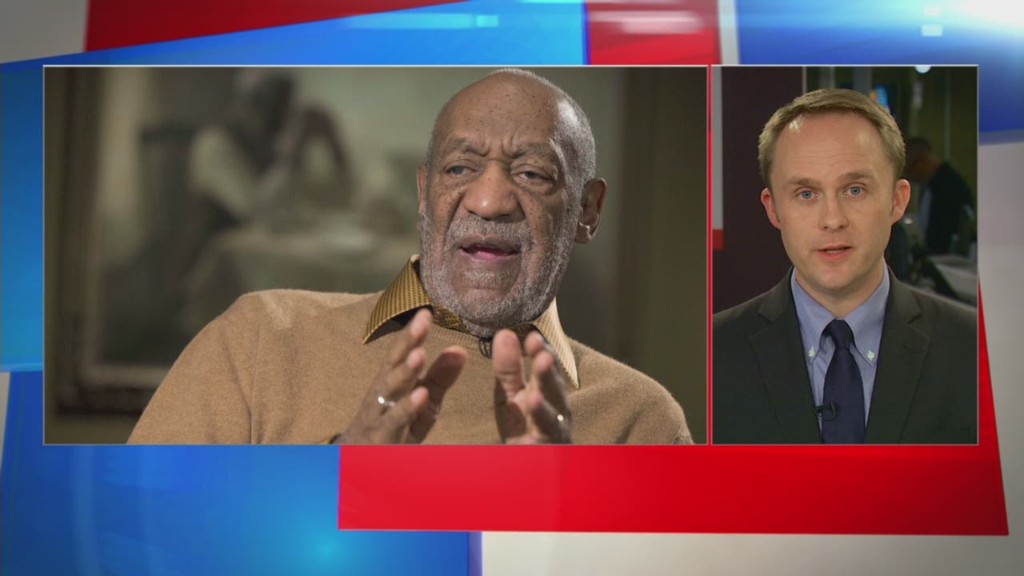 Bill Cosby will be back on stage Wednesday after a nearly two month absence, even as the controversy surrounding him continues to swirl.
Cosby will kick off a three-show tour in Canada with his performance in Kitchener, Ontario. Theaters are expecting protests and possibly no shows from patrons.
Still, the show continues to go on for the embattled comedian who has tour dates scheduled through May. He is scheduled to perform in two Ontario locations -- London and Hamilton -- on Thursday and Friday, respectively.
Since November, Cosby has been faced with a growing number of sexual assault allegations, which has resulted in TV projects being scrapped and cancellations of stage performances.
Many of Cosby's North American shows have been cut or postponed.
Related: 'Who is the victim?' Bill Cosby's wife and daughter come to his defense
Criticism of Cosby has mounted, while a few defenders have come to his side. Phylicia Rashad, who played Cosby's wife on the incredibly popular 80's sitcom "The Cosby Show," spoke in his defense on Tuesday.
"Forget these women," Rashad said. "What you're seeing is the destruction of a legacy. And I think it's orchestrated. I don't know why or who's doing it, but it's the legacy. And it's a legacy that is so important to the culture."
Rashad spoke a month after Cosby's actual wife, Camille, questioned the motives of the accusers and asked the public to consider that her husband may be the true victim.
On Tuesday, two more women joined a defamation lawsuit against Cosby. At least 23 women have accused the comedian of sexual misconduct in the suit.
Cosby has never been officially charged with any of the allegations.
The comedian will return to U.S. touring on January 16 in Pueblo, Colorado.