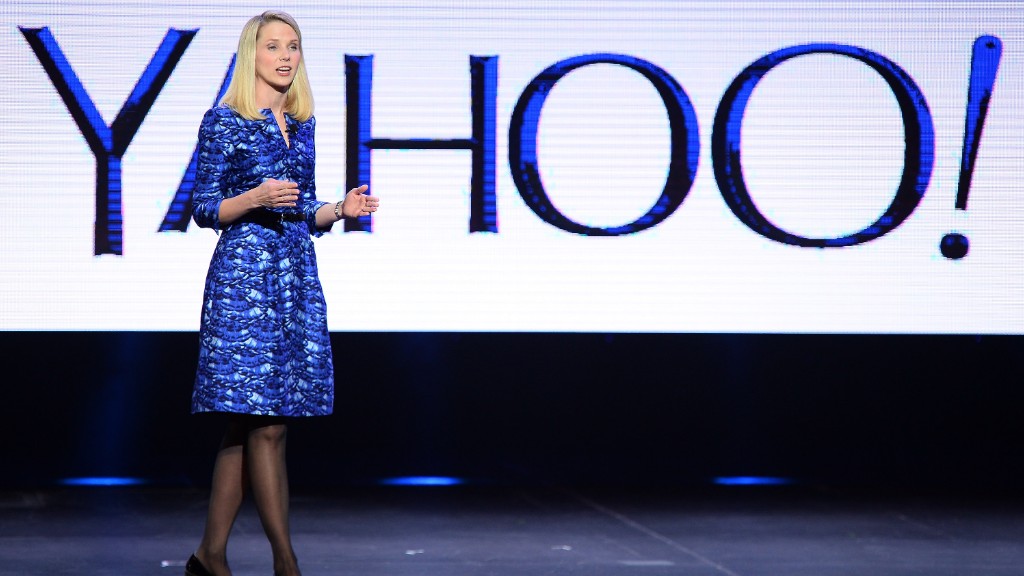 You've got ... a bidding war?
Shares of AOL (AOL) rose 5% Thursday after activist hedge fund Starboard Value once again urged Yahoo (YHOO) CEO Marissa Mayer to buy AOL.
AOL surged earlier this week after Bloomberg reported that Verizon (VZ) may be looking to do an AOL deal.
Starboard, which owns a tiny stake in Yahoo, first suggested in a letter to Yahoo in September that it look to merge with AOL. The rationale? Yahoo would be able to cut more than $1 billion in costs and also boost its mobile and video advertising business according to Starboard.
In Thursday's follow-up letter, Starboard managing member Jeffrey Smith reiterated that Starboard believes a purchase of AOL is its best course of action. AOL and Yahoo both declined to comment.
Curiously, Smith did not mention the Verizon speculation in his letter. If Verizon was serious about purchasing AOL, it would likely be able to outbid Yahoo since it is a much larger company.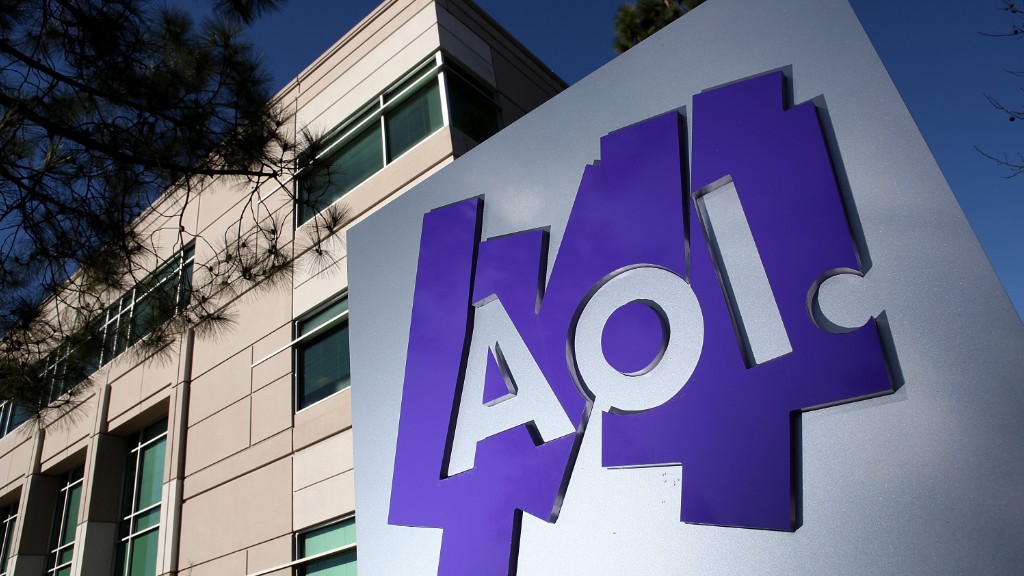 And that could leave some Yahoo investors worried since many feel that a deal with AOL is inevitable and that a combined company could be able to compete more effectively against Google (GOOGL) and Facebook (FB).
Yahoo and AOL merger rumors have been around pretty much since AOL was spun off from Time Warner (TWX) several years ago. (Time Warner owns CNNMoney.)
They have intensified lately because Yahoo has more cash it can use for acquisitions thanks to its stake in Chinese e-commerce giant Alibaba (BABA), which went public in September.
Yahoo is expected to soon announce what it intends to do with the remainder of its Alibaba stake that it hasn't already sold, as well as a minority stake in Yahoo Japan.
Related: Yahoo profits soars following Alibaba IPO
Some analysts have suggested that Yahoo should just sell itself to Alibaba. But others have fantasized about all the ways Mayer can spend her Alibaba treasure trove.
Most recently, there have been some very vague reports about Yahoo possibly being interested in making an offer for cable company Scripps Networks Interactive (SNI), which owns the Food Network.
Smith alluded specifically to that rumor in Thursday's letter, saying that Starboard has "become increasingly concerned due to the growing number of media reports indicating Yahoo's interest in doing large-scale acquisitions."
AOL would be a large-ish acquisition; its market value is only $3.8 billion. Scripps is worth more than $10 billion.
Related: Marissa Mayer was the luckiest CEO of 2014
But Smith did not mention another rumor that's made the rounds this week: that Yahoo and Twitter (TWTR) should merge. That would be the costliest deal of all for Yahoo. Twitter's market value is nearly $24 billion.
So will Starboard be able to put enough pressure on Yahoo and Mayer to merge with AOL? That doesn't seem likely just yet. Although Starboard owns about 7.7 million shares in Yahoo, that works out to less than a 1% stake in the company.
Starboard has had success in pushing for changes at companies where it acquired larger positions. Most notably, the hedge fund won control of the board of Olive Garden owner Darden Restaurants (DRI) last year. Smith is now the company's chairman, and the stock has surged since Starboard took over.
Starboard has also purchased sizable stakes in office supply retailers Staples (SPLS) and Office Depot (ODP). Both stocks have shot up on hopes that Starboard will try and push the two to combine.
But Starboard also tried (and failed) to take control of AOL back in 2012.
Regardless of what happens, AOL shareholders must be happy. The stock lagged the broader market in 2014. So investors probably would welcome a long takeover saga.