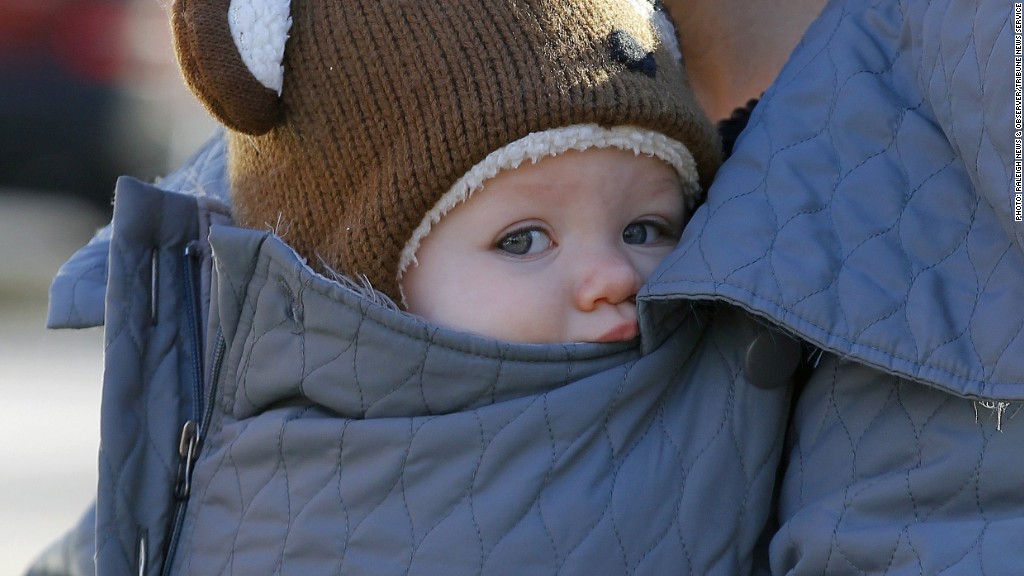 A leading electric utility in the Carolinas is asking customers to curb their electric usage, warning the cold snap sending temperatures there into the teens is testing the electric grid.
Duke Energy (DUK) is warning that demand for electricity will likely spike between 6 a.m. to 10 a.m. Thursday. It is customers to do what they can to curb use, from turning down their thermostats and postponing household chores that use energy to shutting off lights and unplugging unused charging cords for phones and tablets.
Unlike traditional cold weather regions of the country, which depend on natural gas and heating oil to heat homes, about 65% of homes in the Carolinas use electric heat, according the the U.S. Energy Information Agency. So the current cold snap, which has temperatures in Charlotte down to 15 degrees Fahrenheit Thursday morning, is increasing demand for electricity.
Related: Hottest places to travel this winter
"The forecasted conditions are very similar to those we experienced last January during the Polar Vortex," said Nelson Peeler, Duke Energy vice president of transmission system operations. "We currently have sufficient generation resources to meet our customers' energy needs, but we know from experience that conditions can change quickly, and we need to be prepared."