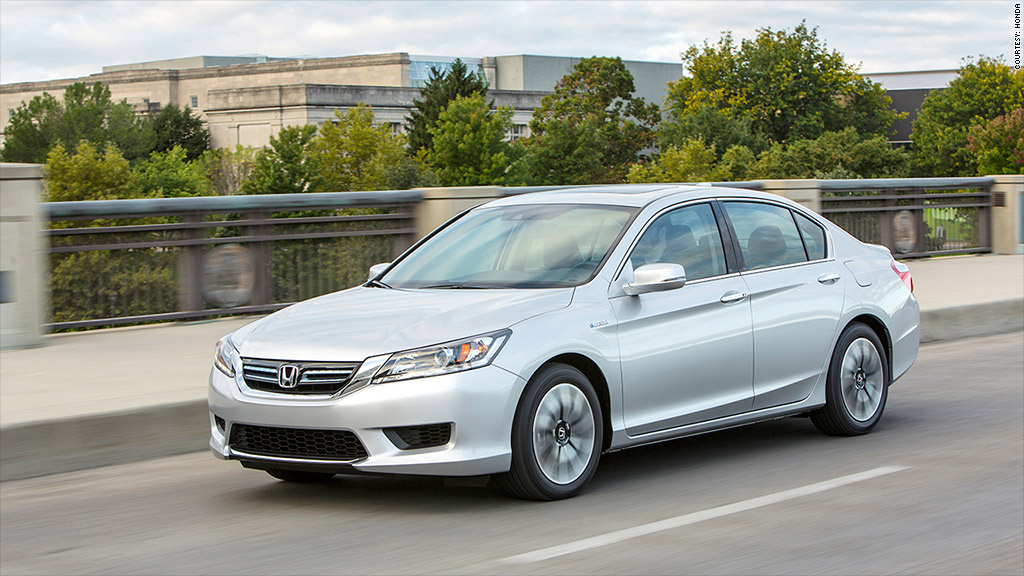 Honda was hit Thursday with a record $70 million in fines for failing to report accidents and other safety issues over 11 years.
Honda failed to report 1,729 accidents that caused deaths or serious injuries to the National Highway Traffic Safety Administration. The agency said it does not yet know how many deaths are tied to these accidents.
The Japanese automaker had already admitted its failure to file the reports, which it attributed to data and computer programing errors. But regulators said those errors did not excuse Honda from reporting the accident data.
"Honda and all of the automakers have a safety responsibility they must live up to -- no excuses," said Transportation Secretary Anthony Foxx.
Automakers and safety regulators are both supposed to analyze those reports to determine if there is a vehicle flaw that requires a recall. It is too soon to say proper reporting of the accidents by Honda would have prompted recalls that might have saved lives or prevented injuries, according to Mark Rosekind, the new administrator of the National Highway Traffic Safety Administration.
Eight of the 1,729 accidents that Honda failed to report to NHTSA involved Takata airbags which exploded and sent shrapnel into the cars.
One of those accidents, which the company said took place on May 27, 2009, killed a driver named Ashley Parham in Midwest City, Oklahoma. Among the seven other accidents Honda failed to report was a Sept. 1, 2013 accident that sent shrapnel into the right eye of Air Force Lt. Stephanie Erdman, seriously damaging her vision. Erdman testified about that injury before a Senate committee last November.
General Motors (GM) was forced to pay the maximum single fine of $35 million this past May for its 10-year delay in reporting a faulty ignition switch tied to at least 42 deaths. Toyota (TM) paid four separate fines of about $17 million between 2010 and 2012, which was the maximum at the time, for problems related the unintended acceleration of its cars.
The fines might not be the only penalty that Honda faces due to the lack of reporting.
Transportation Department officials Thursday said they have talked to the Justice Department about the results of their probe.
The Center for Auto Safety, a public interest group, has called for the U.S. to bring criminal charges against Honda.
It's now up to Justice as to whether to pursue a criminal case.
Honda says is it cooperating with NHTSA to fix problems in its reporting of accident data.
-- Greg Wallace contributed to this report.