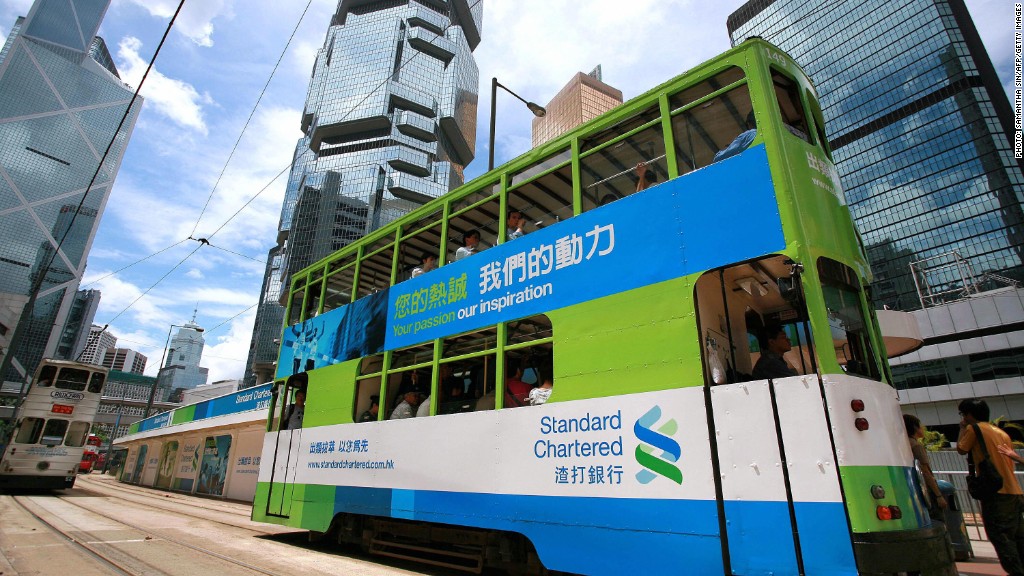 Standard Chartered said Thursday it will cut 4,000 jobs and close the bulk of its equity business as part of continued efforts to boost profitability.
Most of the losses affect retail banking jobs in Asia. The bank said the move will save it $400 million in 2015.
Pulling out of its equities business is the lender's latest attempt to slash costs and drive growth. StanChart (SBGOF) issued three profit warnings last year and its stock lost 24% in the last 12 months.
Related: 3 strikes and you're out? Not for one bank
The slowdown in China has hurt the bank given its heavy exposure to Asia. Late last year the lender announced it would close or sell various businesses across China, Hong Kong, Korea and Taiwan.
The group was also hit by a $300 million fine for failing to follow New York rules about money laundering in August, its third major fine in the past two years.
The 4,000 axed employees represent around 5% of the bank's total workforce. StanChart said it will further slim down headcount by "not replacing staff when they leave."
Investors welcomed the news, pushing shares up 2.5% in London trading on Thursday.