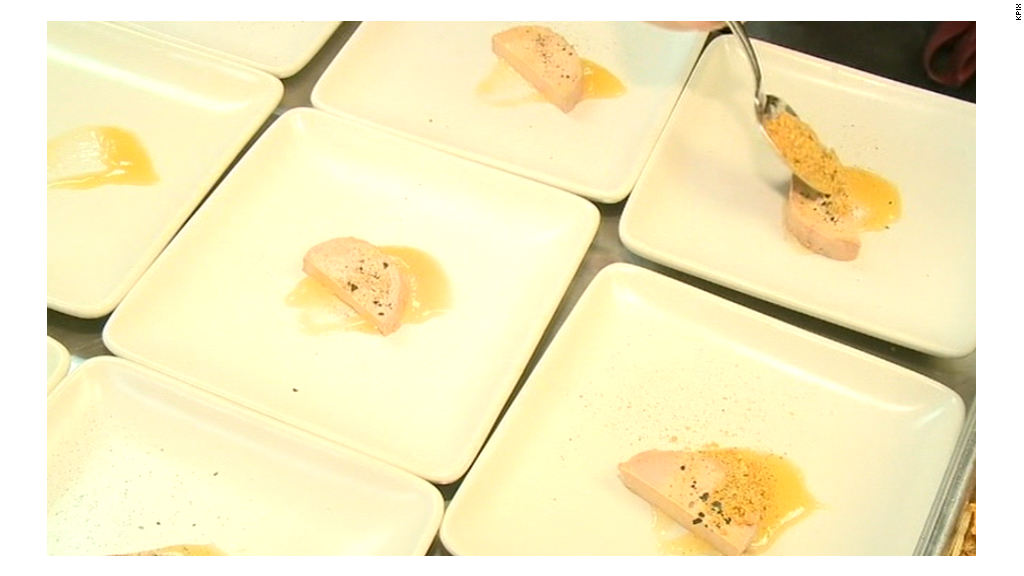 Foie gras is back on the menu in California.
A federal judge in Los Angeles overturned a recently enacted ban on foie gras, a dish of forcefully fattened goose and duck liver that is favored by foodies, but maligned as cruel by animal lovers.
On Monday, Judge Stephen Wilson ruled in favor of farm and restaurant groups that had sued Kamala Harris, attorney general of California, to overturn her 2012 ban on foie gras.
Foie gras is controversial because it's produced by putting a feeding tube down a goose or duck's esophagus and forcefully feeding it to enlarge its liver.
The plaintiffs in the suit include foie gras producers Hudson Valley Foie Gras of Ferndale, New York, and Association Des Éleveurs de Canards et D'Oies du Quebec, as well as Hot's Restaurant Group of Hermosa Beach, California. They had argued that the ban was unconstitutional.
Related: World's largest white truffle is up for auction
But animal rights group PETA slammed the reenactment of what it calls "torture in a tin."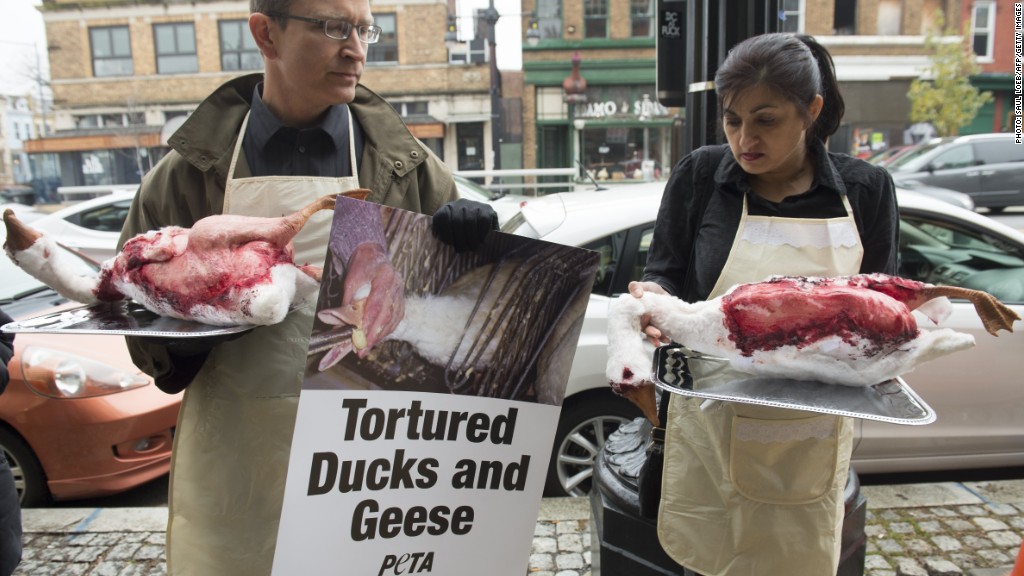 "Foie gras is French for fat liver, and Fathead is the American word for the shameless chefs who actually need a law to make them stop serving the bloated, near-bursting organ of a cruelly force-fed bird," said PETA, on its website.
Hudson Valley Foie Gras, a duck farm that was profiled by Anthony Bourdain in a Travel Channel show "No Reservations," describes its process as "cage free" on its web site.
"The way we live our life and the way we operate our farm is for people to come here and see how we take care of the animals," said Hudson Valley operations manager Marcus Henley.
He said the three-times-a-day tube feeding takes 10 seconds. "Physiologically, it doesn't disturb the ducks," he said.