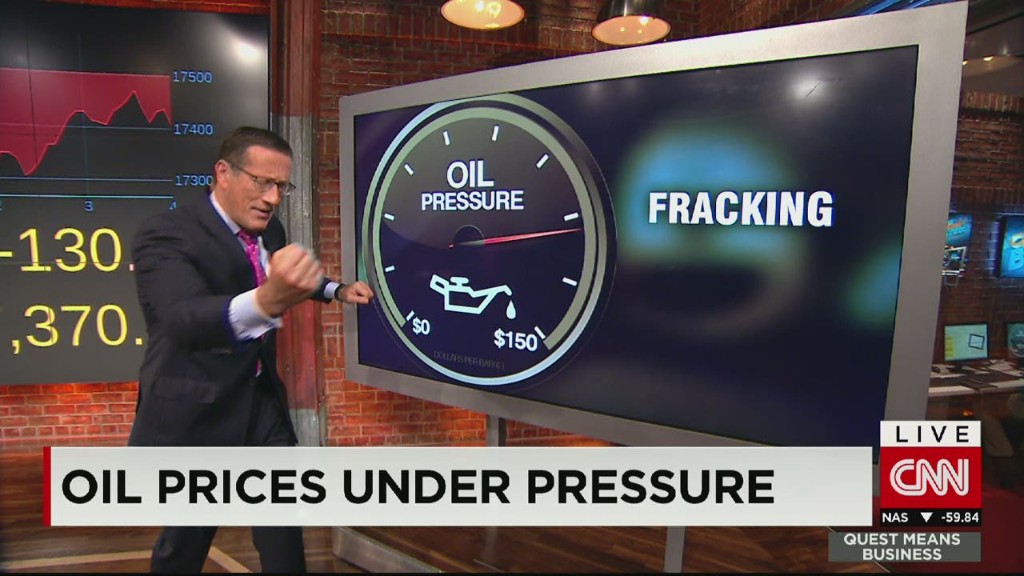 Oil bulls are a lonely bunch these days.
The price of crude tumbled below $50 a barrel earlier this week. And even though prices have started to stabilize a bit, many experts still don't think the sticky black stuff has bottomed just yet.
But there's one brave soul who believes that there are better days ahead for good, old-fashioned Texas tea.
Chris Lafakis, a senior economist at Moody's Analytics and head of the firm's energy coverage, thinks oil prices will rally all the way back to $80 by the end of the year. That's about a 65% jump from current levels.
Why is he so optimistic? Lafakis says investors are ignoring the simple rules of Economics 101.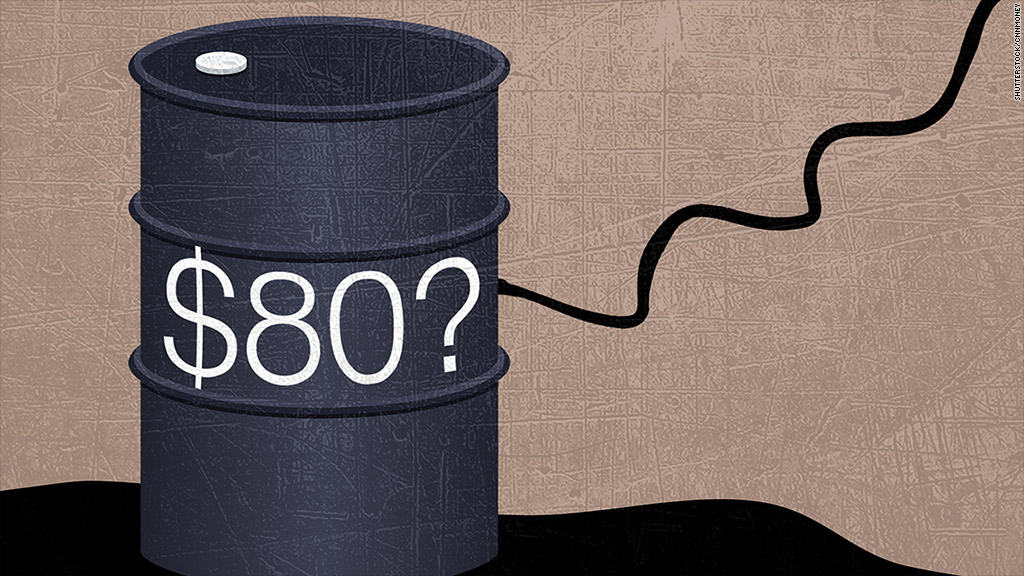 He thinks that the huge drop in prices from more than $100 a barrel last summer will inevitably lead to higher demand ... at a time when there will be lower supply because several companies are already starting to delay new drilling projects.
"There is a glut of crude right now and inventories are building. Oil companies can't turn off wells that are already producing. But as they deplete, there will be no new investments and there has to be an effect on supply from that," he said.
Related: Stay away from these oil stocks
At the same time, consumers are going to be more willing to spend money on oil because of how low the prices are.
So that's the main reason why he thinks oil prices could spike dramatically higher. You'd essentially have the reverse situation of what's going on currently.
"There has to be increased demand at some point because of lower prices," he said. "Lower oil prices encourage people to use more crude. That's going to occur over the next six months."
Lafakis said you're already starting to see some evidence of that in the United States.
Many of the big auto companies just reported big increases in SUV sales. That's a sign that people are looking to take advantage of the low energy prices and consume more, not less, oil and gas.
Related: SUVs are kings of the road once again
But he thinks that other parts of the world will also start spending more on oil. He thinks that emerging markets will be among the bigger buyers. In fact, he believes that most of the increased demand will come from emerging markets.
Lafakis concedes that banking on a comeback from emerging markets makes his $80 oil call a risky one. He added that he's not willing to say that oil prices have hit their lowest point for the near-term either.
But he calls his prediction a "fearless forecast."
Who knows? Maybe he's right. After all, few were expecting oil prices to fall as precipitously and rapidly as they did. So it's possible that people will be caught off guard by the timing and magnitude of the eventual rebound as well.