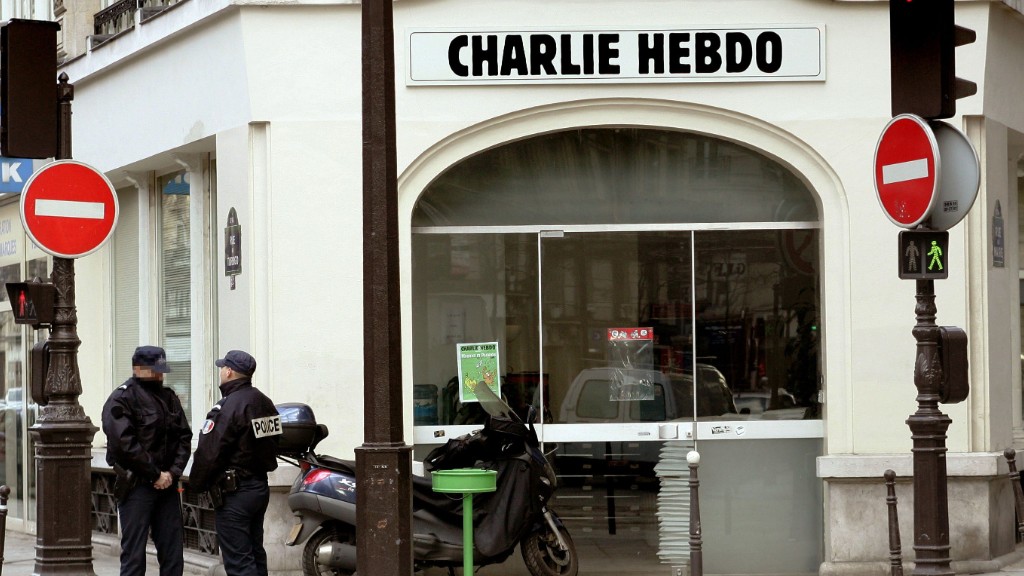 The BBC ran Charlie Hebdo's controversial depiction of the Prophet Mohammed on Thursday night, a move that flew in the face of editorial guidance that the network now says is outdated.
The images ran on the BBC's "Ten O'Clock News" and "Newsnight" during coverage of the deadly shooting at the Paris office of Charlie Hebdo, a satirical magazine with a history of of lampooning the prophet in its cartoons.
Following the massacre, news outlets have wrestled with whether to show the depictions of Mohammed, a serious taboo to some Muslims.
BBC's stance on the matter was brought to the spotlight during Thursday's edition of "Question Time," a debate program on the network hosted by David Dimbleby.
Dimbleby said it was BBC policy to not represent the prophet "in any shape or form."
But, according to a BBC spokesperson, Dimbleby's information was not current.
"This guidance is old, out of date and does not reflect the BBC's long-standing position that program makers have freedom to exercise their editorial judgment with the Editorial Policy team available to provide advice around sensitive issues on a case by case basis," the spokesperson told CNNMoney on Friday. "The guidance is currently being revised."
On Thursday, the official Twitter account for "Question Time" shared a link to BBC's editorial guidelines, but that page appears to have been taken down.