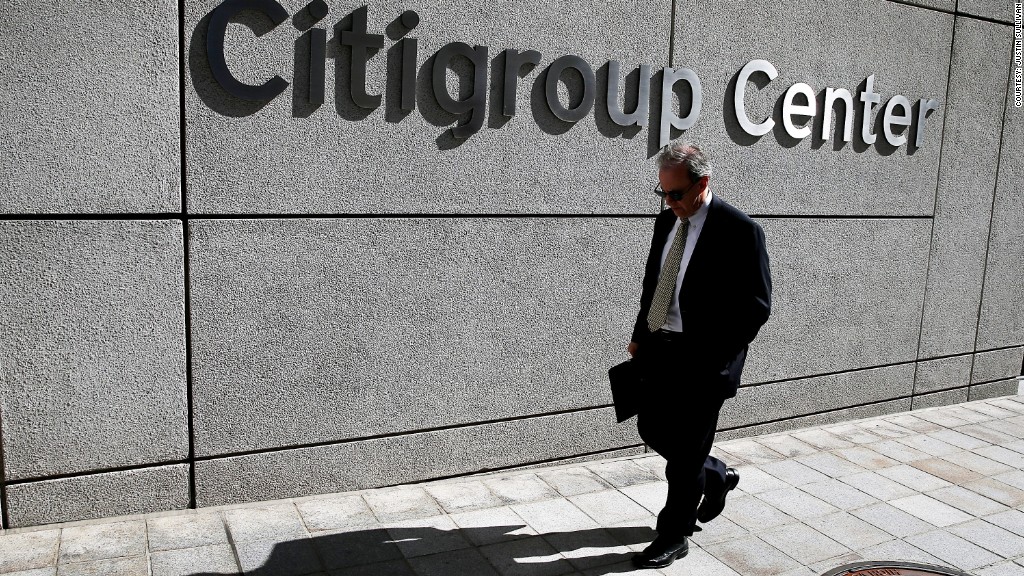 Citigroup traders got bad news this week -- their coveted bonus checks are going to be smaller this year.
Citi's markets traders were told on Wednesday that their annual bonus checks will shrink by an average of 5% to 10% compared to last year, a source familiar with the matter told CNNMoney.
The news comes on the heels of a less-than-stellar end to 2014 for the firm.
Related: Bonus bummer on Wall Street
In a December investor presentation, Citi (C) Chief Executive Officer Mike Corbat said that the firm was having a rough fourth quarter and expected to see market revenues end the year down by around 5%, compared to a year earlier.
Citi traders aren't the only ones facing smaller paydays.
In November, consulting firm Johnson Associates predicted that many stock and bond traders as well as hedge fund managers across the industry could see shrinking payouts come bonus season.
While the markets ended the year up, many traders were hurt by lower trading volumes, the plunge in oil prices and currency fluctuations.