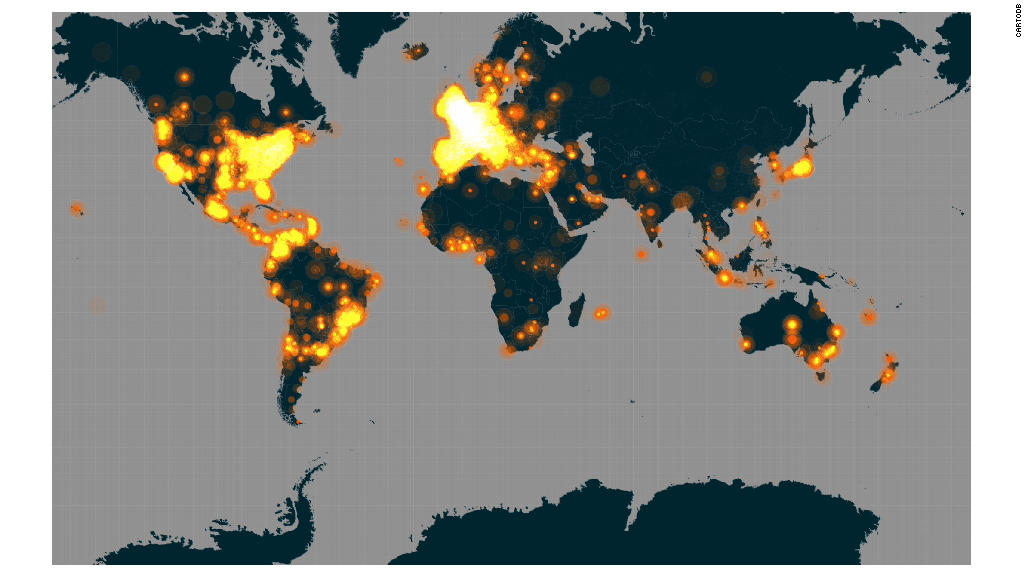 #JeSuisCharlie has become one of the most popular news-related hashtags in the history of Twitter, the company said Friday.
People have been using the hashtag to show solidarity with the employees of French satirical magazine Charlie Hebdo. Ten of the magazine's cartoonists and editors were killed in a terror attack in the company's Paris newsroom on Wednesday. Two policemen were also shot and killed as part of the attack.
At its peak on Thursday evening, there were nearly 6,500 tweets per minute with the hashtag. As of late Friday, there had been more than 5 million tweets using the #JeSuisCharlie hashtag since Wednesday.
In English, the hashtag translates to "I am Charlie."
Twitter said it is compiling a list of the most popular news hashtags. Though #JeSuisCharlie is among the top tweets, it has not yet cracked No. 1.
Other incredibly popular hashtags in recent months include:
#BlackLivesMatter (related to unprosecuted incidents of police violence on blacks)
#BringBackOurGirls (about the mass kidnapping of Nigerian girls by terrorist group Boko Haram)
#GamerGate (online drama about video game journalism that morphed into sexist attacks on women)
Many prominent politicians and celebrities have used the #JeSuisCharlie hashtag in the past couple days, receiving thousands of retweets. French television personality Cyril Hanouna's tweet, "Darlings I am horrified at what happened. We did not want to laugh. There will be no show tonight . #jesuischarlie" received more than 30,000 retweets and 21,000 favorites.
The hashtag has also been used on other social media sites, including Facebook. Mark Zuckerberg used the #JeSuisCharlie hashtag in a Facebook post Friday condemning the attacks.