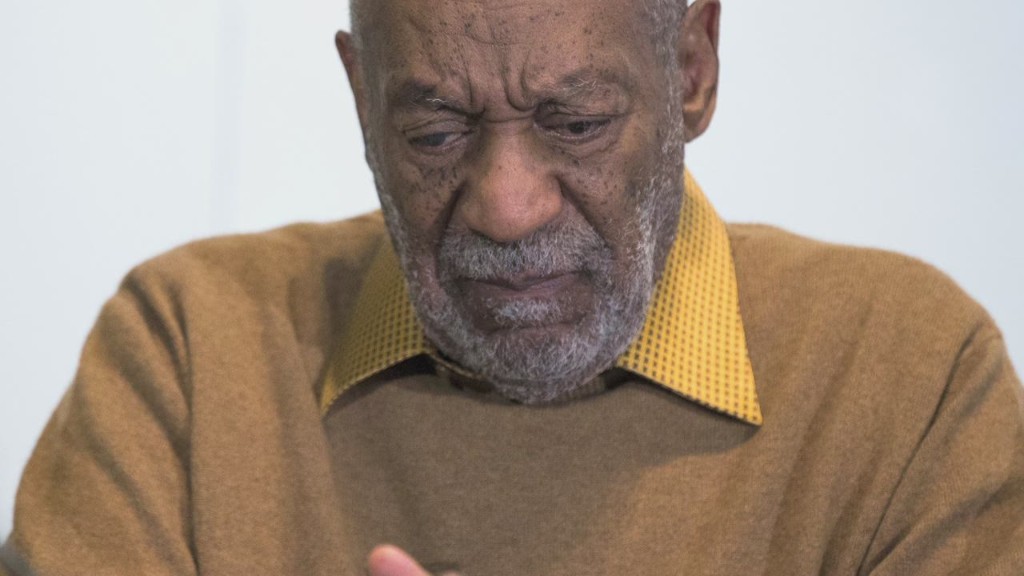 In a matter of months, Bill Cosby went from revitalizing his career with a new NBC sitcom to being derided on NBC's telecast of the Golden Globes.
Co-hosts Tina Fey and Amy Poehler commented on the sexual assault allegations against the comedian in their opening monologue at the awards ceremony.
"In 'Into the Woods, Cinderella runs from her prince, Rapunzel is thrown from a tower for her prince, and Sleeping Beauty just thought she was getting coffee with Bill Cosby," Poehler said to a shocked -- but seemingly amused -- crowd of celebrities in Beverly Hills.
Given the relative silence in Hollywood about the claims against Cosby, the jokes were especially noteworthy.
At least 23 women have accused Cosby of sexual misconduct over a span of decades. The allegations began to gain widespread public attention in November. NBC, which had been developing a new sitcom with Cosby, subsequently decided not to move forward with the project.
The comedian has never been charged with any crime.
"I don't know if you saw this on the news today, but Bill Cosby has finally spoken out about the allegations against him," Fey said at Sunday's ceremony, setting up the next joke.
The host then broke into a Cosby impression.
Related: Bill Cosby back on stage
"I put the pills in the people!" Fey said with a Cosby voice. "The people didn't want the pills in them!"
Poehler, pretending to look horrified, stopped Fey.
"That's not right!" Poehler said. After a beat, Poehler then broke into her own Cosby impression.
"I got the pills in the bathroom and I put them in the people!" Poehler said with her own take on the comedian's signature voice.
Poehler stars on NBC's "Parks and Recreation." Fey created and starred on NBC's "30 Rock," which ended in 2013. News outlets have recently pointed out a subtle rape joke in a 2009 episode of "30 Rock."
The on-camera reactions to the jokes were mixed -- some of the stars in the audience, like Jessica Chastain, sat with jaws ajar, while others, like George Clooney, could be seen laughing.
Online, some critics praised the pair of comedians for commenting on the ongoing scandal.
"Poehler and Fey were not going to be anything less than relentless with that Cosby joke," tweeted Hollywood Reporter TV critic Tim Goodman. "Good for them."
"No, rape isn't funny, but Tina & Amy pointing out this horridness on the network where Cosby reigned is powerful," writer Janet Mock tweeted.
BuzzFeed's Anne Helen Petersen, a media studies scholar, wrote this: "In all seriousness," it is "very important for female comedians to articulate this Cosby truth."