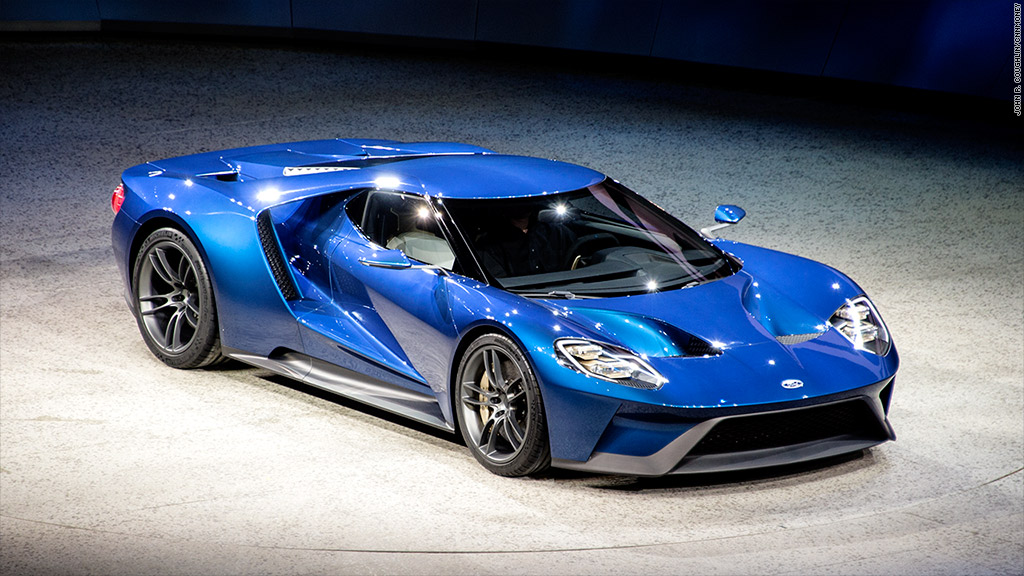 Ford unveiled a new version of its iconic GT supercar, shaking up the market for exotic performance cars.
The "ultra-high-performance supercar" will go into production later this year and will be available in certain markets in 2016, the automaker announced Monday at the Detroit Auto Show.
The GT has a 600 horsepower, mid-mounted V6 engine, which the company says is its most powerful production engine ever.
Ford says it set new standards in using carbon fiber and aluminum to make the GT light and fast. The car has an aerodynamic "tear-drop" shape that was inspired by an aircraft fuselage and a curved windshield to help minimize drag.
"We are passionate about innovation through performance and creating vehicles that make people's hearts pound," said Mark Fields, Ford president and chief executive officer.
Related: Jaguar announces a new SUV
Unveiled as a concept car in 2002, the Ford GT was produced for only the 2005 and 2006 model years. In all, only about 4,000 were made.
The GT is was designed as an homage to the Ford GT40 racecar of the 1960s. That car, designed with the help of performance car legend Carroll Shelby, was created specifically to beat Ferrari in the LeMans endurance race, which it did, winning the 24 hour race in France 4 times from 1966 to 1969 and the World Sports Car Championships in 1966 and '67.
Ford said it is releasing the new GT in celebration of the 50th anniversary of its 1966 victory.
Related: 2015 Mustang: Ford's pony has new tricks
The GT is one of more than 12 new performance cars Ford plans to introduce by 2020.
Vintage GTs are highly sought-after by collectors and are among the only modern performance cars that increase in value with age.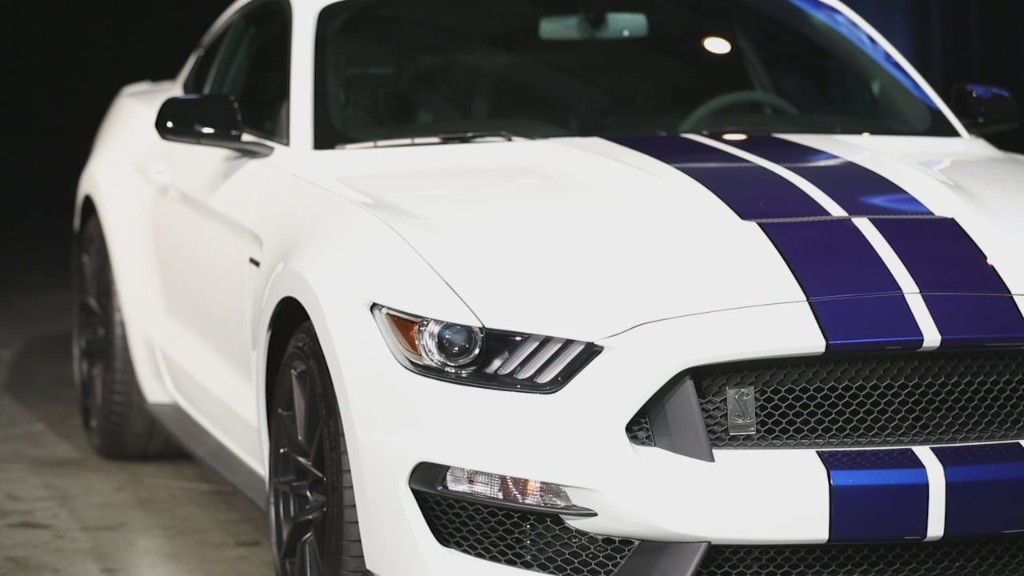 -- CNNMoney's Peter Valdes-Dapena contributed to this report.