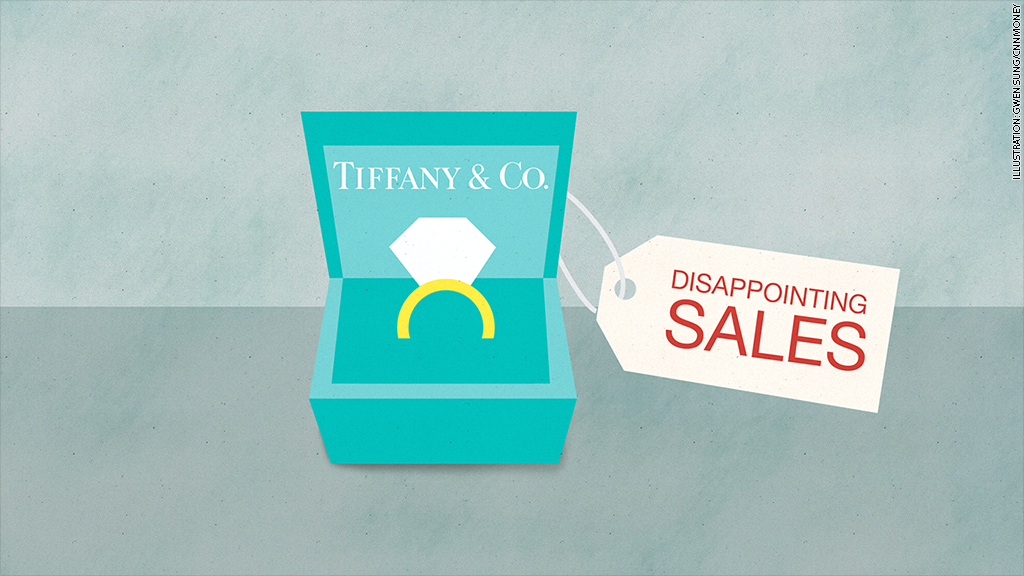 We might never know how many people received coal for Christmas, but they certainly weren't getting as many diamonds.
Sales at Tiffany & Co. (TIF) fell this holiday season. CEO Michael Kowalski went so far as to call them "disappointing overall."
Tiffany is an early victim of the lackluster global economy. Sales were particularly poor in Tiffany's stores in Japan, which has been struggling to get out of a recession.
Not surprisingly, the Middle East region is also taking a hit as oil prices dropped dramatically from over $100 a barrel to under $50 a barrel in December, chipping away at the wealth of high-end shoppers there.
Related: Tiffany uses gay couple in jewelry ad
The company also blamed the strong U.S. dollar for making foreigners visiting the U.S. less inclined to shell out money for jewelry. The greenback is at its highest point in about a decade, making American goods more expensive.
December is a critical month in the jewelry business with 20% of sales coming in the lead-up to the holidays.
Related: These companies hate the strong U.S. dollar
Tiffany stock plunged nearly 14% Monday morning. That's quite the turnaround for investors. In recent years, Tiffany stock has been a glittering asset as the company expanded abroad, and the rich around the world started shopping again after the Great Recession. In 2013 alone, the stock returned 62%, and it rose a very strong 15% in 2014.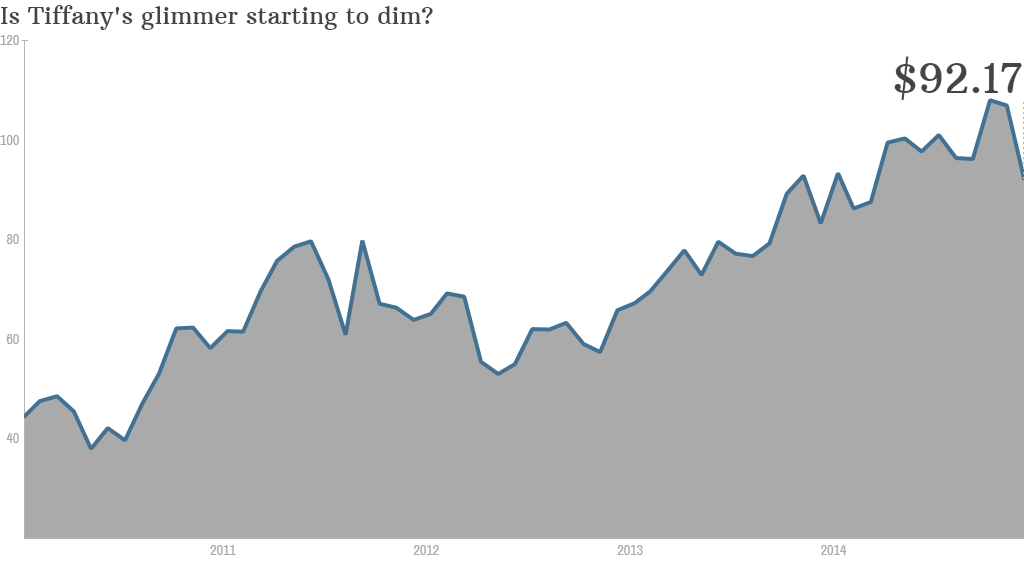 Be prepared for a lot less shine from Tiffany's in the coming months. The company lowered earnings expectations and warned of "headwinds" from the U.S. dollar and souring world economy.
Tiffany is rolling out new "Will You?" ads to try lure customers back, including one featuring a same-sex couple.