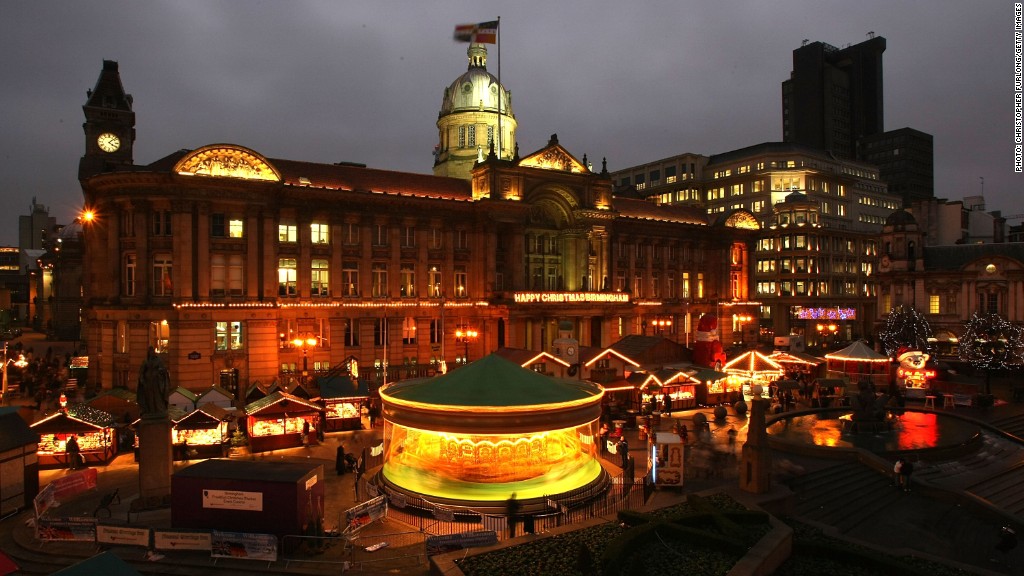 A Fox News guest has been forced to apologize for suggesting Britain's second biggest city was off-limits to non-Muslims.
Steven Emerson, who describes himself as a leading authority on Islamic extremist networks, was speaking on Fox News' "Justice" show about issues raised by last week's terrorist attacks in Paris.
Emerson said Birmingham, a city of one million about 100 miles northwest of London, was a "totally Muslim city where non-Muslims don't go in."
He also told Fox that in "parts of London there are actually Muslim religious police who beat and actually wound seriously anyone who doesn't dress according to Muslim religious attire."
Former U.S. district attorney Jeanine Pirro, who hosts the show, looked stunned and suggested this meant "basically [a] caliphate within a country."
Related: Fox says Dish is 'censoring' the news
Birmingham residents and others reacted quickly, poking fun at Fox and Emerson.
The hashtag #foxnewsfacts was soon trending on Twitter, with users posting pictures of the Queen wearing a head scarf suggesting she was subject to strict Muslim dress code. Others tweeted that "ham" had been removed from the city's name to comply with Islam's dietary restrictions.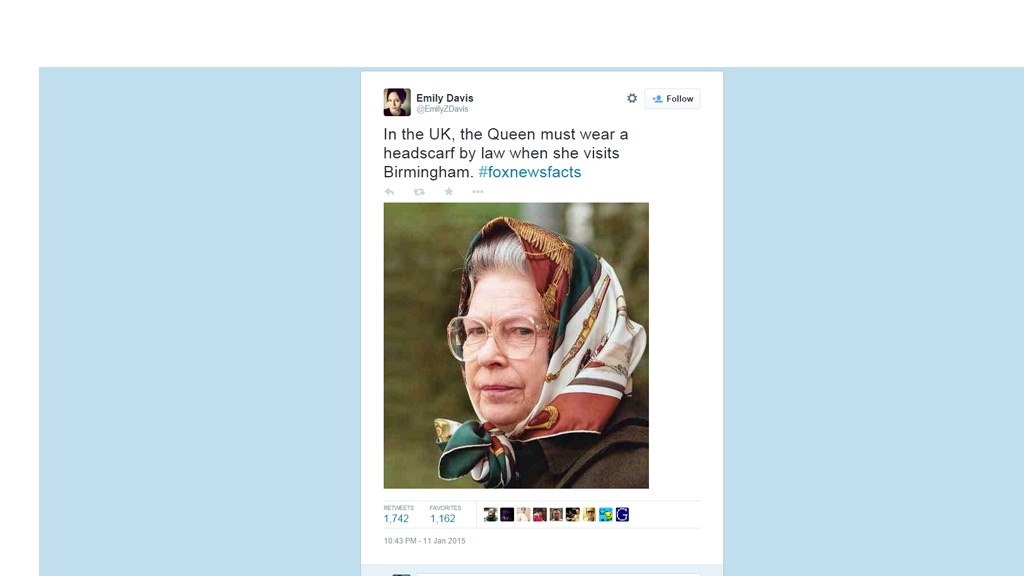 Emerson later apologized for his statement.
"My comments on Fox News about Birmingham were totally inaccurate. Birmingham, please accept my apology; I was wrong," he said.
About 5% of the population of England are Muslim. In Birmingham, the proportion of Muslims is about 20%, according to 2011 census data. About 50% of the city's inhabitants identify themselves as Christian.
Emerson is a frequent guest on Fox News. He worked for CNN between 1990 and 1993, and has been called to testify at a congressional hearing.
The Birmingham claims were Fox News' second gaffe in its coverage of the Paris attacks, after anchor Shannon Bream suggested skin color can help identify "typical bad guys."