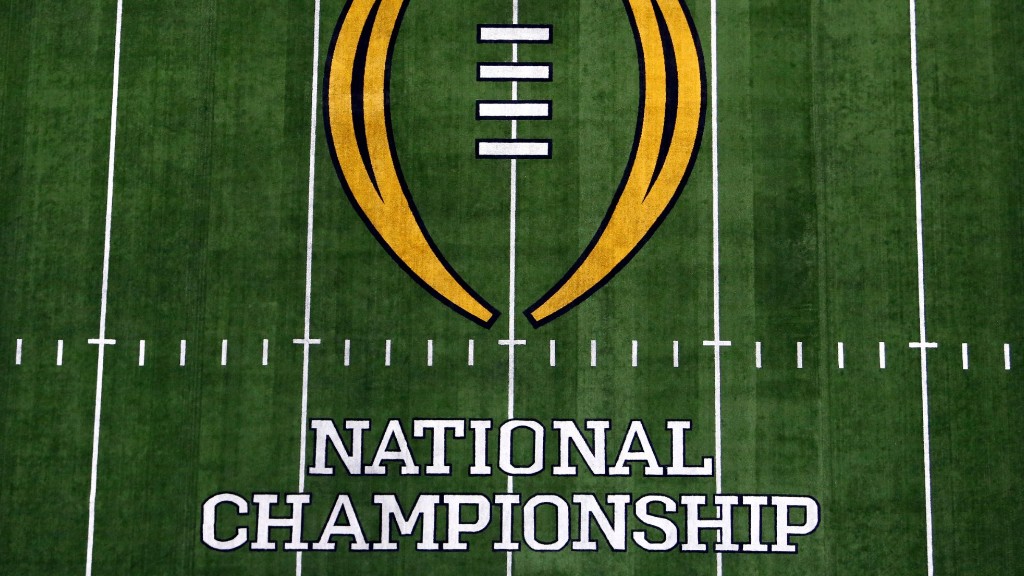 Ohio State may have hoisted the championship trophy Monday night, but ESPN is true winner.
On Monday, 33.3 million viewers watched as Ohio State took down Oregon 42-20 to win the first college football championship of the playoff era.
This number makes ESPN's broadcast the largest audience in cable TV history.
"The inaugural College Football Playoff was a resounding success by all measures," John Skipper, ESPN's President said in a statement.
The network took a big gamble paying a reported $7.3 billion for the rights to the playoff through 2025, but so far it looks to have paid off.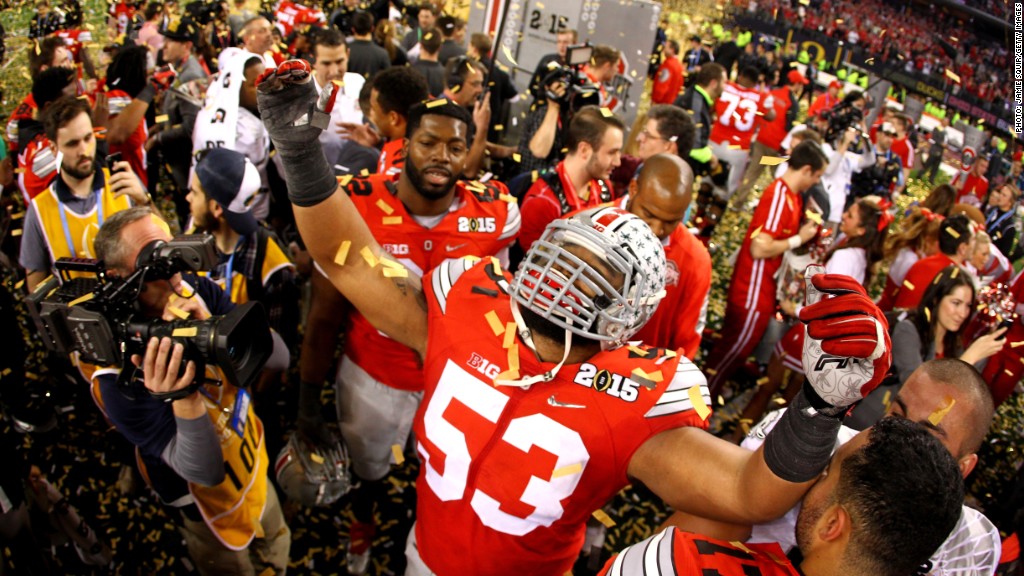 The debut of the college football playoffs has now produced the top three telecasts in cable history.
This includes Monday night's title game and the two prior semifinal games that took place at the Sugar Bowl in New Orleans and the Rose Bowl in Pasadena on New Year's Day.
Each of those games brought in 28 million viewers.
While the numbers are big, they are still miniscule compared to the Super Bowl, which has an audience about four times the size.
However, this didn't stop ESPN from reportedly charging $1 million per ad.
The championship also drew a large live crowd at AT&T Stadium in Arlington, Texas with over 85,000 in attendance.