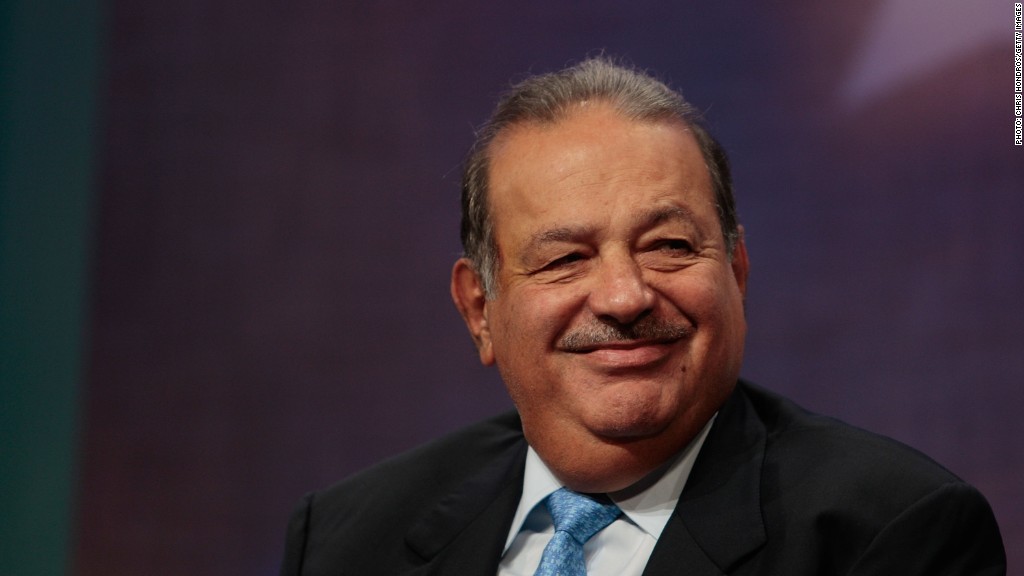 Carlos Slim, the world's second-richest man, has more than doubled his stake in the New York Times Company, becoming the company's top stakeholder.
The company has received more than $100 million in the transaction, and has been authorized by the board to use the funds to repurchase class A shares.
Slim has exercised warrants to acquire 15.9 million shares of the company's class A stock at a price of $6.36 per share.
In 2008, Slim lent the cash-strapped New York Times $250 million at an interest rate of 14%. The company repaid it in 2011, and the warrants Slim has exercised were linked to that deal.
Slim now owns 27.8 million shares, or 17% of the New York Times Company (NYT), a stake worth roughly $341 million based on Wednesday's closing stock price. He previously owned 7%.
Related: Billionaires double since financial crisis
The New York Times' class A stock is a different category from the controlling class B shares held by the Sulzberger family, which has owned and published the newspaper for generations.
"We believe a share repurchase program in this instance is an appropriate use of the cash proceeds," said Mark Thomposon, president and CEO. "We believe it is in the best interests of the company to continue to maintain a conservative balance sheet and a prudent view on the allocation of free cash flow, and this one-off repurchase program should not be viewed as a change of position about our capital allocation plans."
Mexican billionaire Slim amassed his giant fortune as a telecoms tycoon in South America, and is worth an estimated $73 billion, according to Forbes.