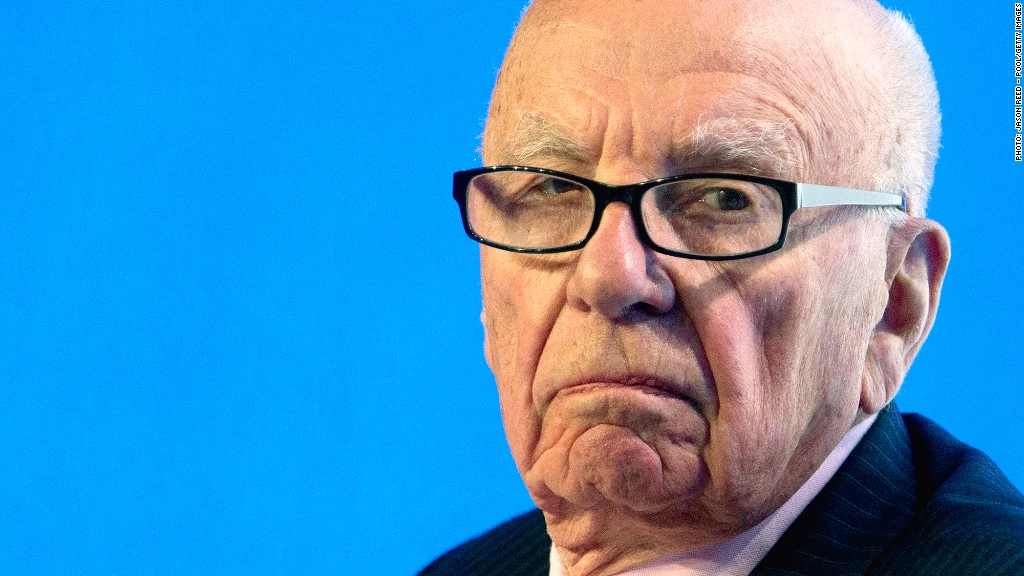 21st Century Fox CEO Rupert Murdoch backtracked Wednesday from comments he made about "most Moslems" that inspired ridicule from comedian Aziz Ansari and a popular Internet meme.
This time, Murdoch used Twitter to clarify that he didn't mean to paint with such a broad brush when he offered his unique take on last week's massacre at the French satirical publication Charlie Hebdo.
"Certainly did not mean all Muslims responsible for Paris attack. But Muslim community must debate and confront extremism," Murdoch wrote in the tweet.
He followed up with this: "Tens of thousands of jihadi victims are Muslims and millions [are] fighting back. But important for people of all faiths to address the threat."
The 83-year-old Murdoch controls publications like The Wall Street Journal and networks like Fox News. He sounded a different note -- and used different spelling -- when he first commented on the attack last Friday.
"Maybe most Moslems peaceful, but until they recognize and destroy their growing jihadist cancer they must be held responsible," Murdoch tweeted at the time.
The observation was widely panned, drawing sharp denunciations from public figures like "Harry Potter" author J.K. Rowling and Ansari.
Ansari, who is of Tamil Muslim heritage, challenged Murdoch in a series of tweets. The "Parks and Recreation" star and his followers even managed to get the hashtag #RupertsFault trending on Twitter.
At one point during the onslaught, Ansari tried to flip Murdoch's script around, asserting that the media mogul "is responsible for all pedophilia committed by anyone Catholic. @rupertmurdoch why are you pro pedophile :("
Ansari wasn't exactly in a forgiving mood on Tuesday either, responding to Murdoch's apology in kind:
"@rupertmurdoch Hahahah you got forced to do a fake apology tweet!!! AHAHAHAHA YOU LOSER"