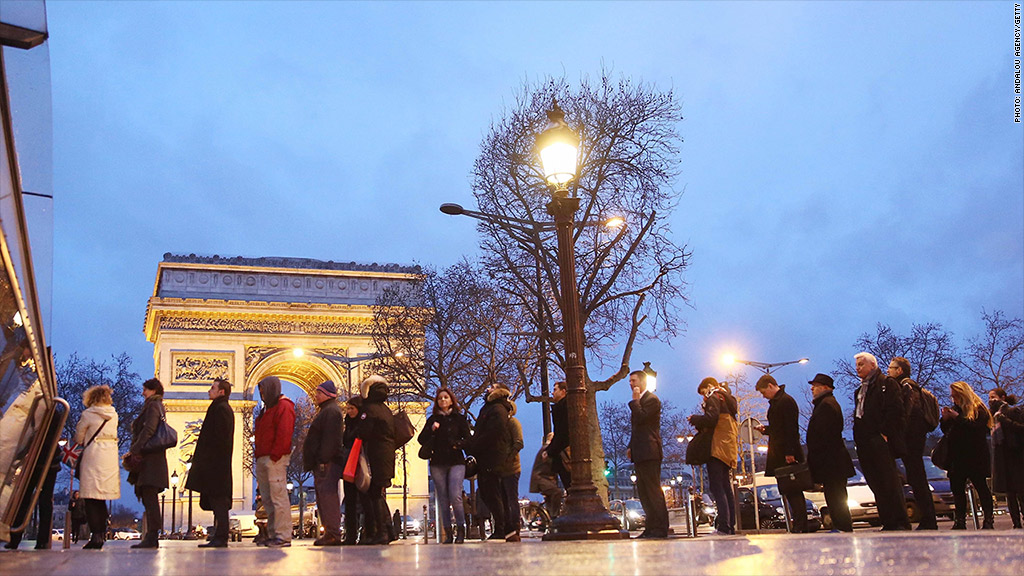 "We think everybody in France who wants it will have it by the end of the weekend."
So says the distributor of Charlie Hebdo, the satirical French magazine that is suddenly -- tragically -- famous all around the world.
On Thursday, new copies of the so-called "survivors' issue" sold out quickly at newsstands in the French capital, just like they did on Wednesday. Long lines at kiosks by the Place de la République dissolved just as soon as the last copies were sold; some disappointed customers said they'd come back on Friday.
Michel Salion, a spokesman for the distribution company, said about one million copies were released on Thursday and another one million would be printed for Friday -- part of a plan for five million total copies.
Charlie Hebdo's typical circulation is about 60,000 copies. But there has been a groundswell of support for the magazine since its offices were raided by terrorists on January 7. Two of the 12 people killed in the attack will be laid to rest on Thursday.
Salion said there have been no specific threats lodged against distributors as they work to move the new issue to vendors.
"We're not at all scared, not at all," he said repeatedly in French.
Related: Charlie Hebdo sells for hundreds of dollars on eBay
The cover of this week's issue, a depiction of a tearful Prophet Mohammed holding a "Je Suis Charlie" sign, has provoked objections from some Muslims, for whom any depiction of the prophet is offensive.
Religious leaders and government officials in a growing number of Middle Eastern countries, including Turkey, Jordan, Iran and Syria, have condemned the magazine cover.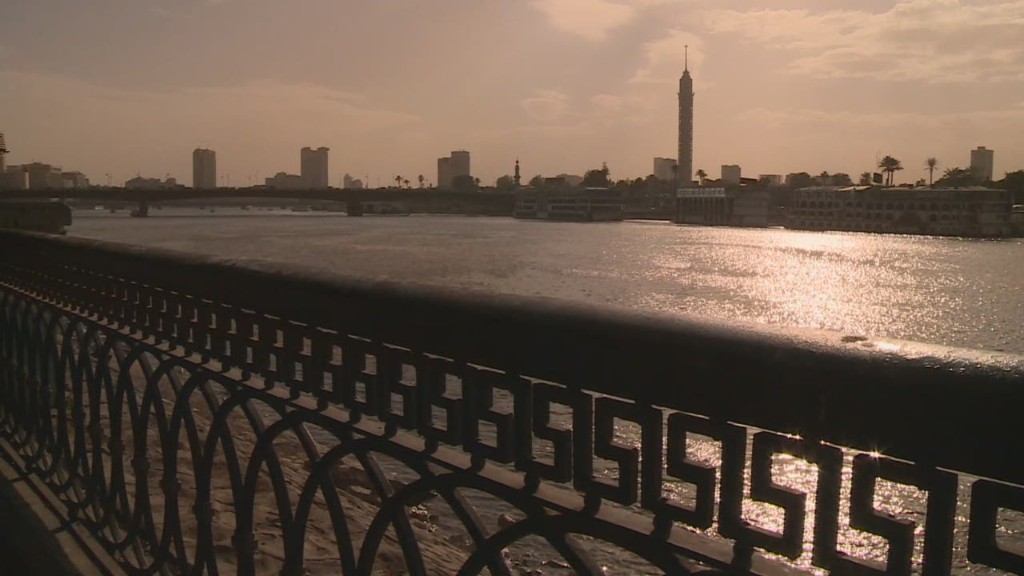 Jordanian Foreign Minister Nasser S. Judeh said that while the world has shown solidarity with France, Charlie Hebdo "sows seeds of hatred again."
Salion acknowledged that "there are people in Egypt and Iran that are expressing their discontent."
The issue, printed in French, will reach 28 countries this weekend, he said. The distribution plan includes the Ivory Coast, a former French colony with a sizable Muslim population.
The cover has drawn denunciations from several nations.
Turkey's Deputy Prime Minister Yalcin Akdogan voiced his disapproval on Twitter: "Those who are publishing figures referring to our supreme Prophet are those who disregard the sacred and is an open sedition and provocation." Iran's Foreign Ministry spokeswoman Marziyeh Afkham also condemned the "insulting" cover, saying "it will provoke and hurt Muslims' feelings across the world and will create a sequence of extremism in the world."
About 300 copies will make it to the United States via an Air France flight on Thursday.
--Claire Calzonetti contributed reporting from Paris.